Credit:@Martin Chang
03/11/2022
The play by these Kedgers is on the programme of the Nouvel Acte festival
"Adieu, Modestine!" is a play based on Stevenson's novel "Travels with a Donkey in the Cevennes" was produced by KEDGE graduates Christophe Paris and Jean-Baptiste Debost.
Discover Robert Louis Stevenson and his donkey Modestine as he travels through the Cevennes! A family comedy with clever dialogues, full of humour and finesse. 
Adieu, Modestine! is a production by Les Charlatans, and presented by Compagnie Harpagon. It was inspired by R.L. Stevenson's novel "Travelling with a Donkey in the Cevennes" @Martin Chang. This comedy introduces the audience to a gallery of the colourful characters Stevenson meets throughout his journey.
die familiale aux dialogues savoureux, pleins d'humour et de finesse.
We follow the adventures of this rookie donkey driver, walking enthusiast, and incurable dreamer. The show plunges us into 19th-century France through delicious conversations. Stevenson's tale, full of humour and finesse, carries us to the magnificence of the Cevennes - the beauty of wild and preserved nature - and invites us to spend a moment in contemplation.
🗓️ AT THE THEATRE LE FUNAMBULE MONTMARTRE
👉 Tues.,13 December 2022- 9 pm
👉 Tues., 20 December 2022 - 7 pm
👉 Tues., 27 December 2022 - 9 pm
FIND OUT MORE ABOUT THESE TWO KEDGERS
Jean-Baptiste Debost
This Kedger graduated from KEDGE in 2012 and worked in purchasing until 2015. In 2016, he moved into dramatic art and founded Les Charlatans company in 2018. Jean-Baptiste discovered Stevenson's work whilst working on his first piece, "The Strange Case of Dr Jekyll and Mr Hyde" which he decided to perform on the GR70. That play was followed by numerous shows and theatre tours, of which Adieu, Modestine is one of them!
compagnie.lescharlatans@gmail.com - 06.52.67.94.84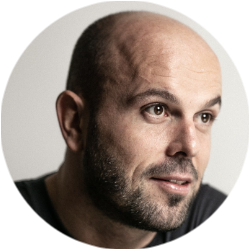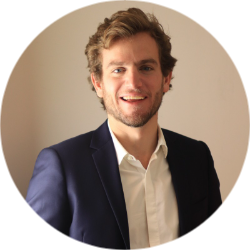 Christophe Paris
A graduate of KEDGE (2011) and KEDGE's MAI Programme (2014), and holding degree in private law, Christophe worked in indirect procurement for major companies before setting up his own business in 2020. Since then, he's been a purchasing consultant, an investor, an actor, and a theatre promoter. In 2021, with the help of Jean-Baptiste Debost, he founded the Compagnie Harpagon to produce plays.
compagnie.harpagon@gmail.com - 06.58.42.83.15
YOU ARE NOMINATED, YOU LAUNCH A PROJECT, A START-UP?