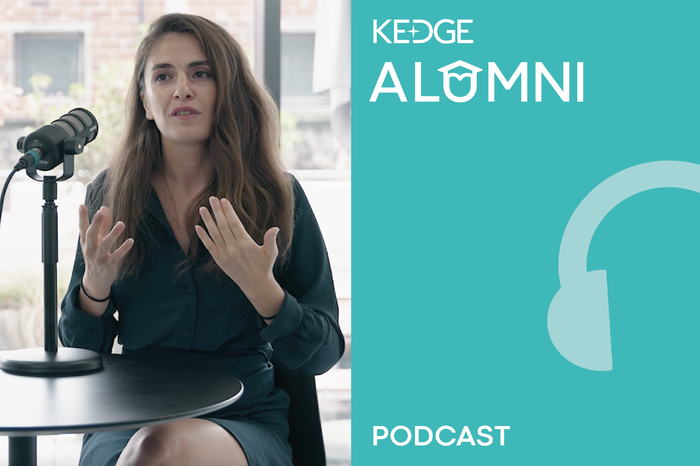 03/11/2022
KEDGE Alumni Podcast - Céline Parsoud, Diversity and Inclusion at Ubisoft
The second episode of our podcast series is available! Discover the inspiring testimonies of KEDGE graduates who openly talk about their lives and careers on the KEDGE Alumni Podcast.
🎙️ SEASON 1, EPISODE 2: CÉLINE PARSOUD, DIVERSITY AND INCLUSION AT UBISOFT.
Céline is a KEDGE Business School graduate (Class of 2011) and is currently the Diversity & Inclusion Manager at Ubisoft.
Over the next 23 minutes, Céline will talk openly about her path - from her time at school up to today, including: 
A summary of her studies and her career path before, during, and after her time at KEDGE (on our campus in Marseille); 

The people she's met;

Her desire to have a job that she was passionate about;

Her work on diversity issues, in particular on gender equality; and

The launch of her own company "Divin" through to her current position at Ubisoft.
Céline will also share her advice on how to flourish and be successful in both your career and personal life. 
If you enjoyed the episode, please don't hesitate to mention it in the comments and share the episode with your friends and colleagues. We will be back next month with a new episode.
Enjoy!
📱 I WANT TO LISTEN TO THE PODCAST ON MY MOBILE
YOU ARE NOMINATED, YOU LAUNCH A PROJECT, A START-UP?