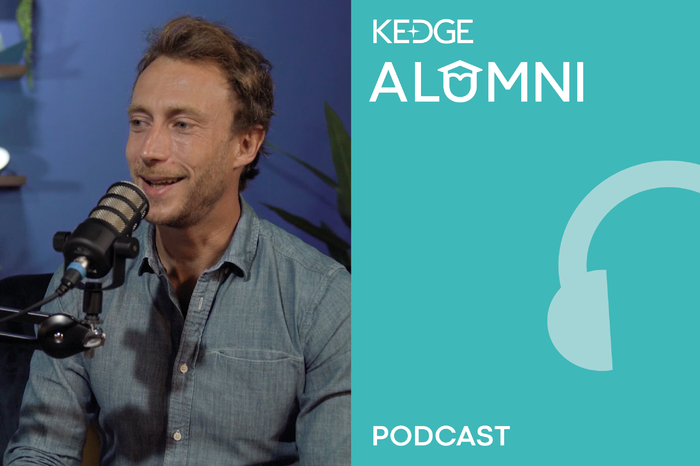 21/11/2022
KEDGE Alumni Podcast: Clément Pourtal, Raising Awareness and Protecting the Ocean
The third episode in our podcast series is available! With KEDGE Alumni Podcast, discover inspiring testimonies from KEDGE graduates as they give us an inside look at their life and professional background.
🎙️ SAISON 1, ÉPISODE 3 : CLÉMENT POURTAL, SENSIBILISATION ET PROTECTION DE L'OCÉAN
Over the next 26 minutes, Clément will freely discuss his background, from his days as a student through today:
A look back on his school days, and his journey before, during, and after his time on our KEDGE campus in Marseille; 
His many expat experiences and encounters;
His passion for the Ocean, sharks, and marine protection;
His auto-produced documentary "The Blue Quest", the Gold Trophey from the Deauville Green Awards Festival, to his current activities with Pure Ocean Fund.
Clément will also give his advice for how to thrive and be successful in both your professional and private life.
If you enjoyed the episode, please don't hesitate to let us know in the comments and to share the episode with your network. 
Happy listening!
📱 I WANT TO LISTEN TO THE PODCAST ON MY PHONE
YOU ARE NOMINATED, YOU LAUNCH A PROJECT, A START-UP?