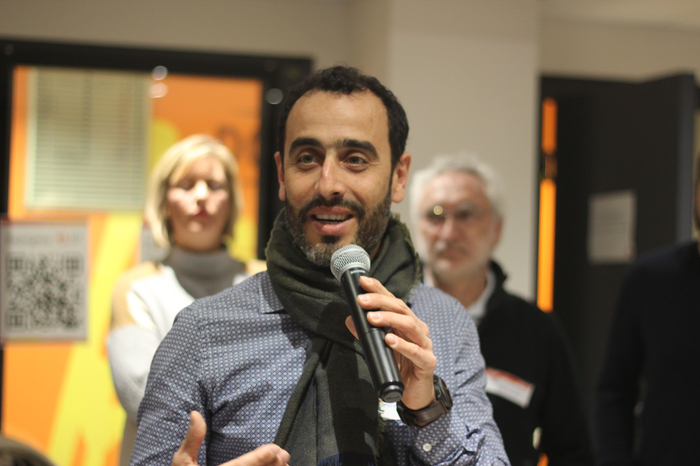 01/10/2020
This Kedger and Simadeous founder has created Activizio - and puts human beings back at the heart of digital technology!
A 2008 KEDGE graduate and founder of the company Simadeous, Nicolas Estellin has now launched a new tool for dynamic video-conferences.
Born out of the urgent need for companies to maintain strong bonds between their employees during this current health crisis, the Simadeous team has prototyped 3.0 animations that ensure the qualitative maintenance of professional and corporate meetings.
Their undertaking: reduce the negative effects of teleworking by preserving a tangible social bond between employees. In particular, to allow managers (HR departments, communication departments, executives, and department or project managers) to curate and enhance their teleworking sessions by making them both warm and constructive.
The formats offered are flexible, quick to set up, and closely supervised by in-house animation professionals. In addition to other services, Activizio offers interactive TV screens, perception/gathering with access to live statistics (through employees' smartphones), group projects and team games, challenges and serious games, creativity sessions, workshops, and e-seminars.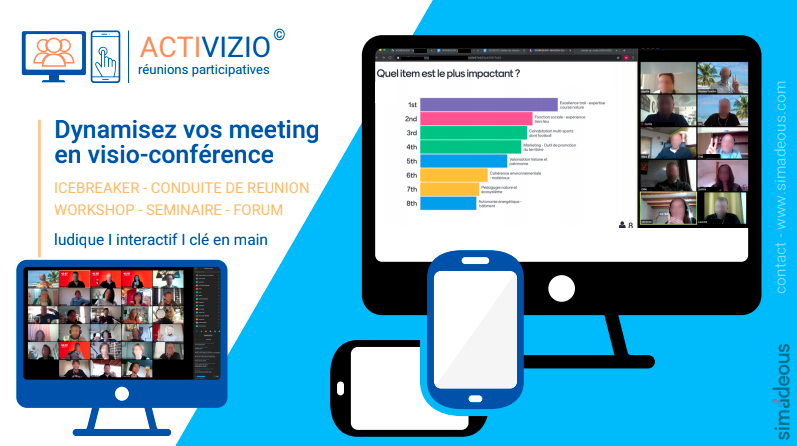 In addition to the comfort of the act of delegating animation techniques and methodology, provides, Activizio's strength in the post-confinement period is to offer agile solutions that can instantly switch from face-to-face to remote and/or blended - an asset that is particularly sought-after in this period of instability as it helps reduce financial and managerial risk-taking, such as cancellations, onerous last-minute changes, unnecessary burn-out of team members, exposure to failure, etc.
---
MORE THAN JUST A TECHNOLOGICAL SOLUTION, IT'S THE TEN YEARS OF EXPERTISE ITS FOUNDER HAS IN THE FIELD OF ACTIVATION AND IMMERSIVE COMMUNICATION THAT'S AT THE HEART OF ACTIVIZIO.
"Simadeous' strong point this health crisis has been its pragmatism. We didn't try to reinvent the wheel. Some products already on the market were extremely competitive, and so would have been counterproductive to try to compete with them when we could rely on them. I'm thinking of Zoom for example, but not only that one. In practice, simply using a smartphone has proven to be fantastic interacting with the group and the speakers, much like a simple document sharing platform (such as Google Docs) can also sometimes be enough to meet the objectives during a workshop. What's important is to have a precise analysis of what is needed and to learn how to pace work sessions. True innovation is not necessarily technological". - Nicolas Estellin
YOU ARE NOMINATED, YOU LAUNCH A PROJECT, A START-UP?