06/10/2020
This Kedger's interactive application software for children is a great success!
2013 KEDGE graduate, Manon Roux is currently the Head of Marketing and Communications of his Dipongio application software, which lets young children to escape into fantasy tales and become part of them!
1️⃣To begin, tell us about your educational background. What did you study, both before and at KEDGE?
In 2008, after getting my science bac with the in European English, I started KEDGE's International EBP programme in Bordeaux. I chose this programme because I wanted to do general and international studies to find out what I liked and to be able to test several sectors in order to find what career I wanted to have. So I got my bachelor's degree in Hull in the north of England. I did my gap year internship and my Master 2 in Madrid, Spain. I also lived in Geneva for three months and did several internships (5 in 5 years) in various fields before specialising in luxury marketing.
FIND OUT MORE ABOUT THE EBP OF KEDGE
2️⃣ Tell us what you did after your studies were finished. What positions have you held? What did you learn in those positions?
I graduated in 2013, I completed a year of specialised master's studies at the IFM (Institut Français de la Mode) before I started my career working in the jewellery department of the House of Christian Dior. After working for five years as a product manager in the luxury industry in Paris, I attended "Le Wagon" in April 2019, an intensive 9-week training course to learn how to code tech products.
3️⃣ What are you doing/what is your situation today? What gave you the idea and the desire to do what you're doing today?
For almost a year now, I've been in charge of the marketing and communication department at DIPONGO, a Bordeaux startup whose mission is to get children to be less passive in front of screens and more creative in real life!
Since I changed jobs, people I meet often ask me why and how. At first glance, it seems a bit insane, but for me, it makes complete sense. After having cut my teeth in a big company, and having reached my (first) dream as a little girl, I had the crazy desire to work on a link young project to which I could bring my ideas and really contribute. More than a job, I wanted to have a real-life adventure. Most of all above all, I wanted to be able to be myself every day, not only with my good attributes but also with my faults. Since nobody is perfect, in my team we choose to rely on our individual strengths and our complimentary profiles to compensate for our small (and big) flaws. And then in the end, even though the jewellery and EdTech sectors seem to be complete opposites, there is a strong connection - that of creativity.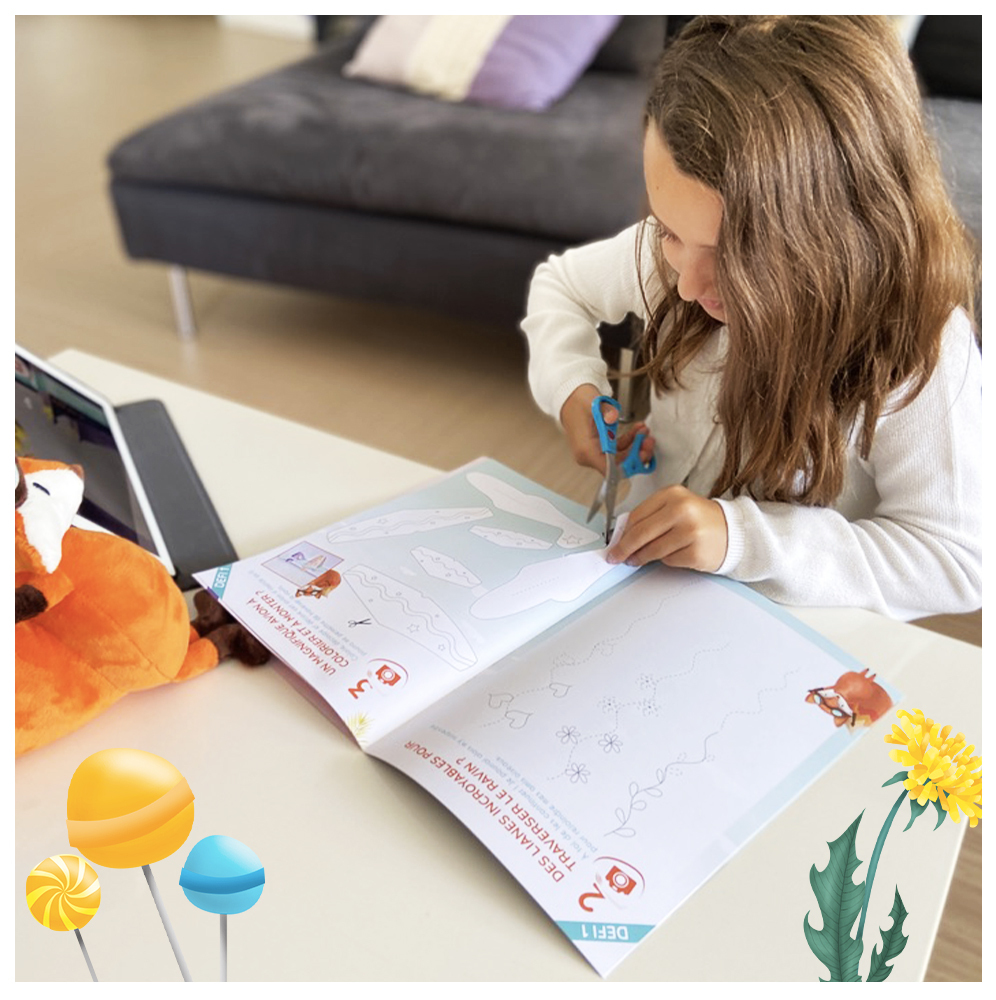 4️⃣ What are your development objectives for the future?
Today, in addition to the two founders, we are a tribe of six, and subscriptions to our edutainment story are finally on sale through a participatory fundraising campaign on KissKissBankBank!
The launch of our subscription has already exceeded our expectations. in just one week, we've received almost 1,000 pre-orders! They not only come from all over Europe, they come from all over the world: Switzerland, Belgium, Luxembourg, Canada, Guadeloupe, New Caledonia... So we believe that there's potential for our product to sell elsewhere than in France. We plan to translate our application software and our creative notebooks into English in the near future and then why not into other languages depending on demand. In the longer term, in addition to our expansion abroad, we would like to broaden our product range and, after children, start developing creativity for older children.
5️⃣ If you were to give a piece of advice to any KEDGE graduate who wants to do something similar, what would it be?
Sorry, but I'd rather give three:
Get to know and listen to each other ;
Increase your curiosity;
Have big dreams and give everything to make them come true.
By spending so much time abroad, I learned to know who I was better and the type of environment I wanted to work in, and so was able to define the type of job that is right for me. Having lived in four different countries, and having moved every six months in five years, gave me a real ability to adapt, and allowed me to learn even more about how to manage myself and therefore trust myself. The greatest thing I learned was to question and listen rather than project my prejudices on the people I meet, and to be aware that everyone has their own story.
6️⃣ Anything you'd like to add? A message to pass on?
For the duration of our campaign on KissKissBankBank, we are offering our digital stories and their associated creative notebook via a monthly subscription system available for pre-order on our collection page. To participate, all you need to do is go to our page and choose the subscription you would like to give to a little adventurer (yours, your friend's, or your neighbour's). And if you don't know anyone, please talk about Dipongo to those you know, and share the link to our campaign. (It will help us a lot too!).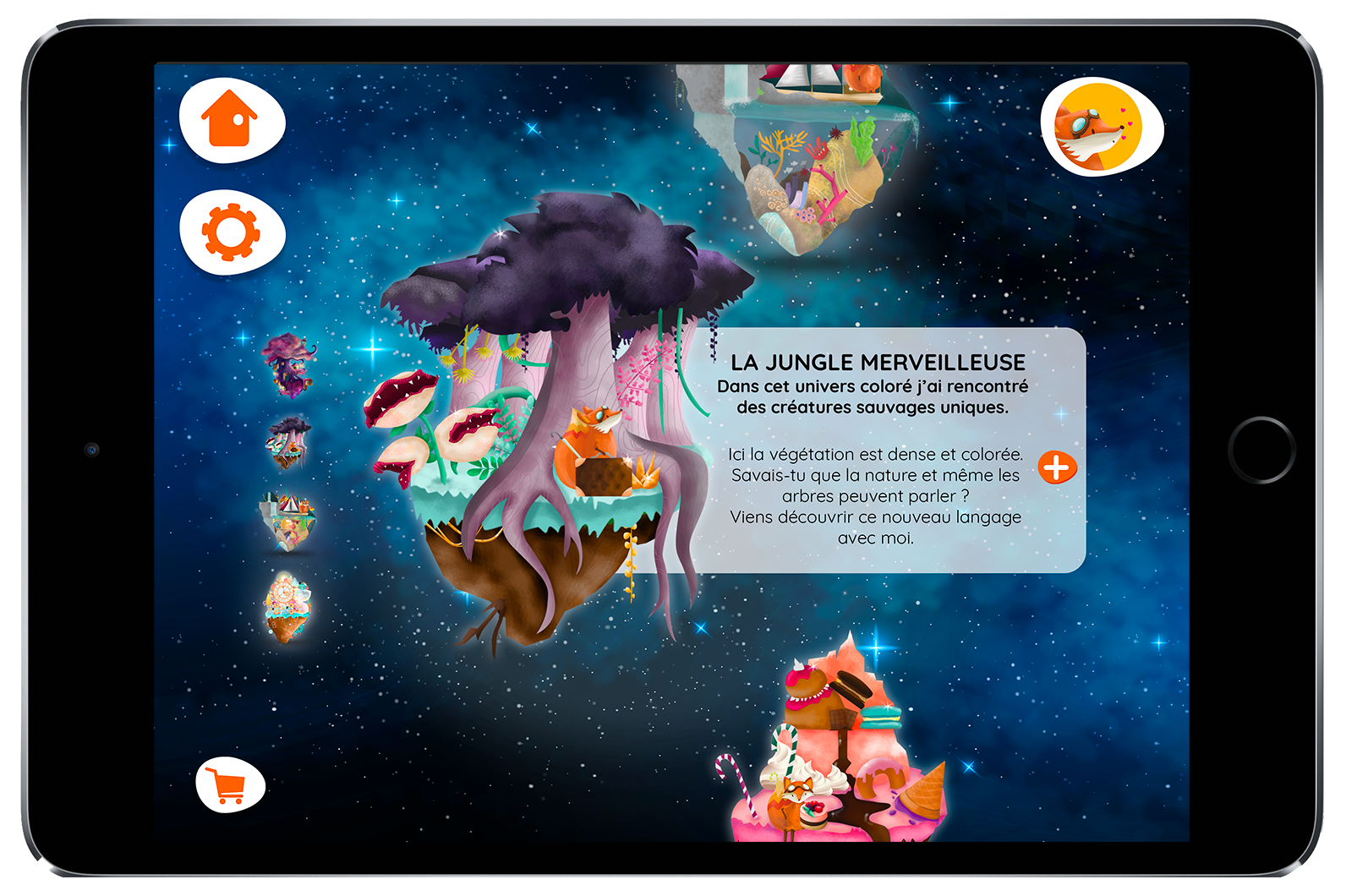 YOU ARE NOMINATED, YOU LAUNCH A PROJECT, A START-UP?