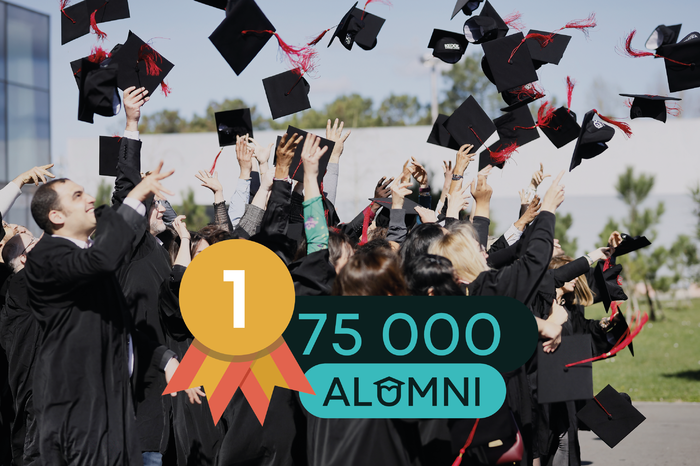 20/09/2022
KEDGE Alumni has the largest network of graduates in France: a ranking we are proud to share with you!
The ranking of the number of Alumni from business schools has been revealed by Mister Prepa and KEDGE Business School has placed first in the ranking.
With its 75,000 graduates, KEDGE Alumni holds the top position among the largest Alumni networks.
After leaving KEDGE, our graduates benefit from a large professional network that stays with them throughout their careers.
75,000 - the number of graduates who are now part of the KEDGE Alumni community around the world.  
75,000 graduates who have left their mark on the school with their unique personalities and their investment, and who today represent a real source of inspiration for our students.    
75,000 thank-yous extended for the loyalty and the presence of our graduates which has earned us this place today.
KEDGE Alumni would like once again to express its thanks to its graduates, from the oldest to the most recent, and to congratulate them on their successes.
Number of graduates by school: Mister Prepa ranking🎓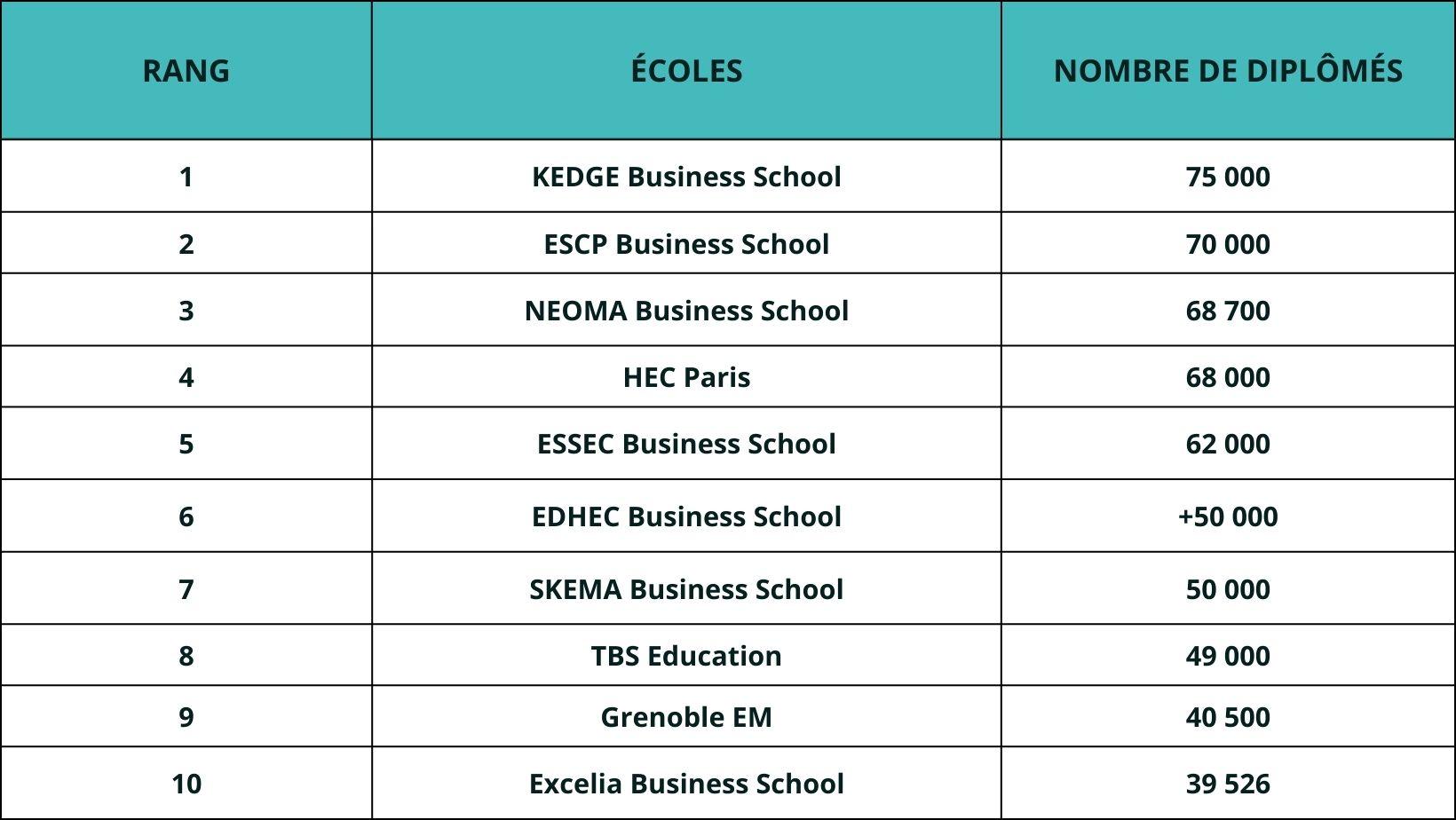 We would also like to thank Mister Prepa, which carries out a significant amount of work each year with schools and students to offer a solid perspective on the French business school ecosystem.
YOU ARE NOMINATED, YOU LAUNCH A PROJECT, A START-UP?