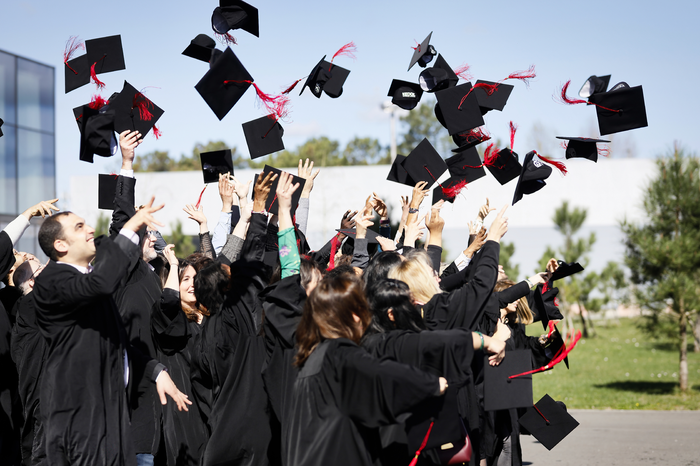 27/07/2022
I've just graduated. What now?
Congratulations on getting your degree! You are now part of the big family that is KEDGE Alumni and we are here to support you
Currently, there are more than 75,000 KEDGE Alumni! Although many of you did not attend when the name of the school was "KEDGE" (but rather BEM, Euromed, or even Sup de Co), you are all part of the powerful KEDGE Business School network. So, it's only natural that the school would offer you many services throughout your lifetime. That's our role - the role of KEDGE Alumni!

👉 Pssst! Before going any further, follow us on social media. You won't regret it.  We promise: https://linktr.ee/kedgealumni
🎓 As you know (or maybe you don't know yet), KEDGE Alumni provides support throughout your entire working life and offers many tools and services adapted to your needs:
📔#1 THE GRADUATE DIRECTORY
You've had a personal profile account on the KEDGE Alumni platform since you started at the school. You can search the directory through that account. Using the filters, you can search by location, company, sector of activity, or profession, and find graduates who work in a multitude of companies, including their email addresses and phone numbers. This is a definite advantage over LinkedIn, which strongly limits the type of contact you can make.
We encourage you to complete your profile by providing as much information as possible so that other graduates can identify and contact you.
🤯 Have you lost your login information? Retrieve them here.
#2 EVENTS IN FRANCE AND ABROAD 🌍
More than 250 events (conferences, webinars, Afterworks, company tours, etc.) for Kedgers are organised every year throughout the world. There are also many KEDGE Alumni branches in France and elsewhere around the world. The ideal time to start building a network is today!
#3 THE JOB BOARD 💼
Here you will find thousands of permanent, fixed-term, and VIE vacancy notices. Our Job Board is, of course, private and restricted to Kedgers. It is this exclusivity that interests recruiters so you must be verified as being a KEDGE graduate to access it. You'll need to be signed in to your KEDGE Alumni profile account before you can access the offers.
#4 SPECIAL SUPPORT FOR RECENT GRADUATES 🎓
Don't wait. Take advantage of our services to help you in your job search. Benefit from up to 5 1/2 hours of support (both in France and abroad) with coaching professionals pre-screened by us to work on optimising your applications, your action plan, identifying relevant offers, the job interview, and much more...
#5 WORKSHOPS AND SERVICES 👨‍💻
Do you need specific support when you are looking for a job or setting up a company? KEDGE Alumni provides assistance throughout your professional career by offering you a host of services that are tailored to your needs.
ANY QUESTIONS? 🙋
If you have any questions, no matter how minor, or if you simply need guidance or support, please don't hesitate to contact us: webmaster@kedgebs-alumni.com
Do you want to ask a question of our network members? Nothing can be easier. Just go to our private groups specially created for Kedgers.
BEFORE YOU GO, HERE'S A LITTLE GIFT 🎁
The second issue of KEDGE Network Review is available online!
Following the success of the first issue of KEDGE Network Review, KEDGE Alumni and all the teams of KEDGE Business School want to again give wider reach to information about the school, its network, and its various actors by publishing a second issue! On the front page of this second issue, discover our major feature "KEDGE IMPAKT", which represents the very heart of the magazine. This article is...
YOU ARE NOMINATED, YOU LAUNCH A PROJECT, A START-UP?