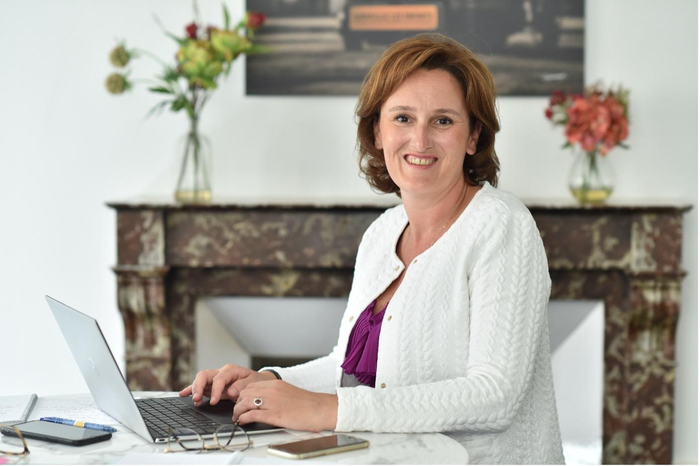 23/09/2022
Florence GUY, KEDGE Alumna and Founder of the Kence agency in Nantes has been elected administrator of the SMI insurance company
Zoom on Florence Guy, a graduate of KEDGE's Grand Ecole Programme, now heads an accounting firm that specialises in consolidation.
Florence GUY holds a certified public accountant and auditing degree from KEDGE Business School. In 2017, she created KENCE, an accounting firm in Nantes, that specialises in consolidation. In 2022, she was elected Administrator of an insurance company, SMI (Mutuelle SMI article (in French)) 
She began her career in an international auditing agency in Paris and has acquired almost 20 years of experience working in listed companies of different sizes (CAC40s and SMEs), as well as at the Ministry of Finance.
Currently, the specialist teams of KENCE carry out financial reporting and consolidations, either external or in-house, for listed companies in France and Europe, as well as for regional ISE and SMEs. They have expert knowledge of both French (ANC 2020-01 for commercial companies) and international standards (IFRS US GAAP).
"I got a taste of accounting while studying with the Sussan family at ESC Bordeaux. Now, I have the pleasure of meeting Alumni of the School in both my personal and professional life.  These are the factors that drive the dynamic at KENCE and the desire to always progress!" - Florence GUY.
KENCE is an experienced and committed partner to its clients. It provides its clients with consultants who have vast experience in consolidation and financial reporting. KENCE works with listed or family-owned companies and public entities and helps them conform their accounting and financial data to French and IFRS international norms and in public accounting. KENCE works with its clients' internal staff to give them the skills to make them autonomous with the customised solutions they developed together. Find out more.
YOU ARE NOMINATED, YOU LAUNCH A PROJECT, A START-UP?