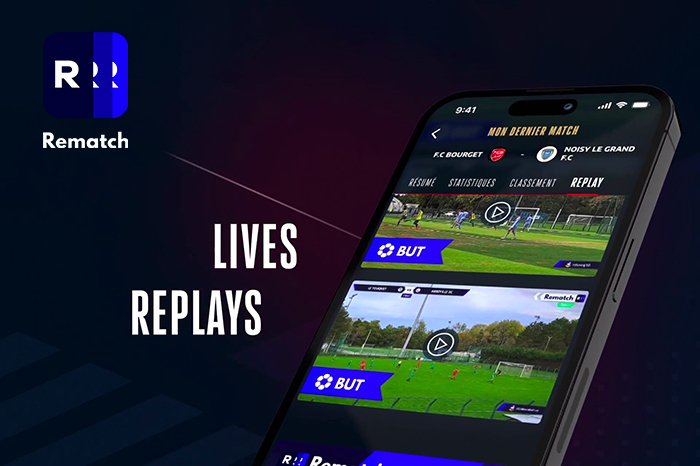 02/06/2023
Co-founded by 2 KEDGE graduates, the start-up Rematch has signed a partnership with the FFF!
Pierre Husson and Franck Si-Hassen (KEDGE alumni) are the founders of Rematch: a free solution for broadcasting the best action from your matches! Thanks to this partnership, the FFF and Rematch are shining an even brighter spotlight on amateur sport.
Rematch, a start-up from Gironde, aims to put the spotlight on amateur sport! How do we do it? Thanks to the people on the sidelines who pull out the Rematch app to capture the highlights of matches.
Rematch signs a partnership with the French Football Federation 🤝
Rematch highlights directly in the new myFFF app! In concrete terms, as soon as a video is filmed with the Rematch app, it automatically appears in the myFFF app, associated with the match, clubs and competition. Thanks to this partnership, the FFF and Rematch are putting the spotlight even more firmly on amateur soccer, thanks to all the Rematchers on the pitch.
Pierre, as part of the development of your project, you were supported by KEDGE's Business Nursery. Can you tell us more about this support and what it brought you?
The KEDGE Business Nursery challenged me on my project during my studies at the school's PGE. It supported me right from the launch of my startup once I'd graduated. It's a whole network of experts and investors who make it possible to move forward serenely during the process of creating and developing a company! I'd like to extend my warmest thanks to the Business Nursery teams, with whom I still talk regularly.
YOU ARE NOMINATED, YOU LAUNCH A PROJECT, A START-UP?