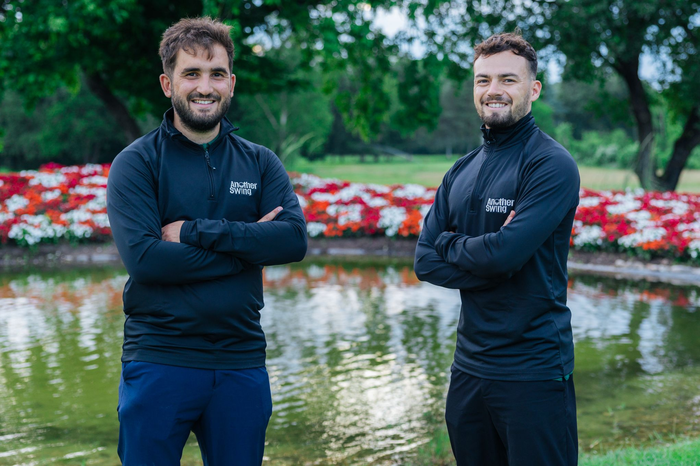 28/08/2023
HOW DO JULES AND ARTHUR, TWO KEDGE GRADUATES, TRANSFORM GOLF WITH ANOTHER SWING?
Founder of Another Swing, these kedgers clean up golf courses
🎓 Who are Arthur and Jules?
Jules
Originally from Normandy, I joined KEDGE's PGE in Marseille in 2017.
Integrated into associative life with Action Grand Sud, I discovered the professional world and school life outside the classroom. After a rich gap year spent in Canada and Australia for a 6-month internship, I completed my final year of the Master's program on a sandwich course with Louis Vuitton. After 3 years with the LVMH group, including a year in Milan, Italy, I decided to return to France to launch my project, Another Swing, with my friend Arthur.
Arthur
I'm a native of Lyon. Following a DUT, I entered KEDGE Bordeaux. I quickly realized that I wanted to play an active role in the life of my school. Involved in a number of projects, I was president of the CA'store association. During my gap year, I did two internships, the first as a buyer at Bouygues, and the second as a sales representative in Sydney. It was at this company that I met Jules.
Following this experience, I did my work-study at Valeo, and then decided to do the KEDGE
MAI at KEDGE to specialize in purchasing. During the MAI, I joined Total
Energies.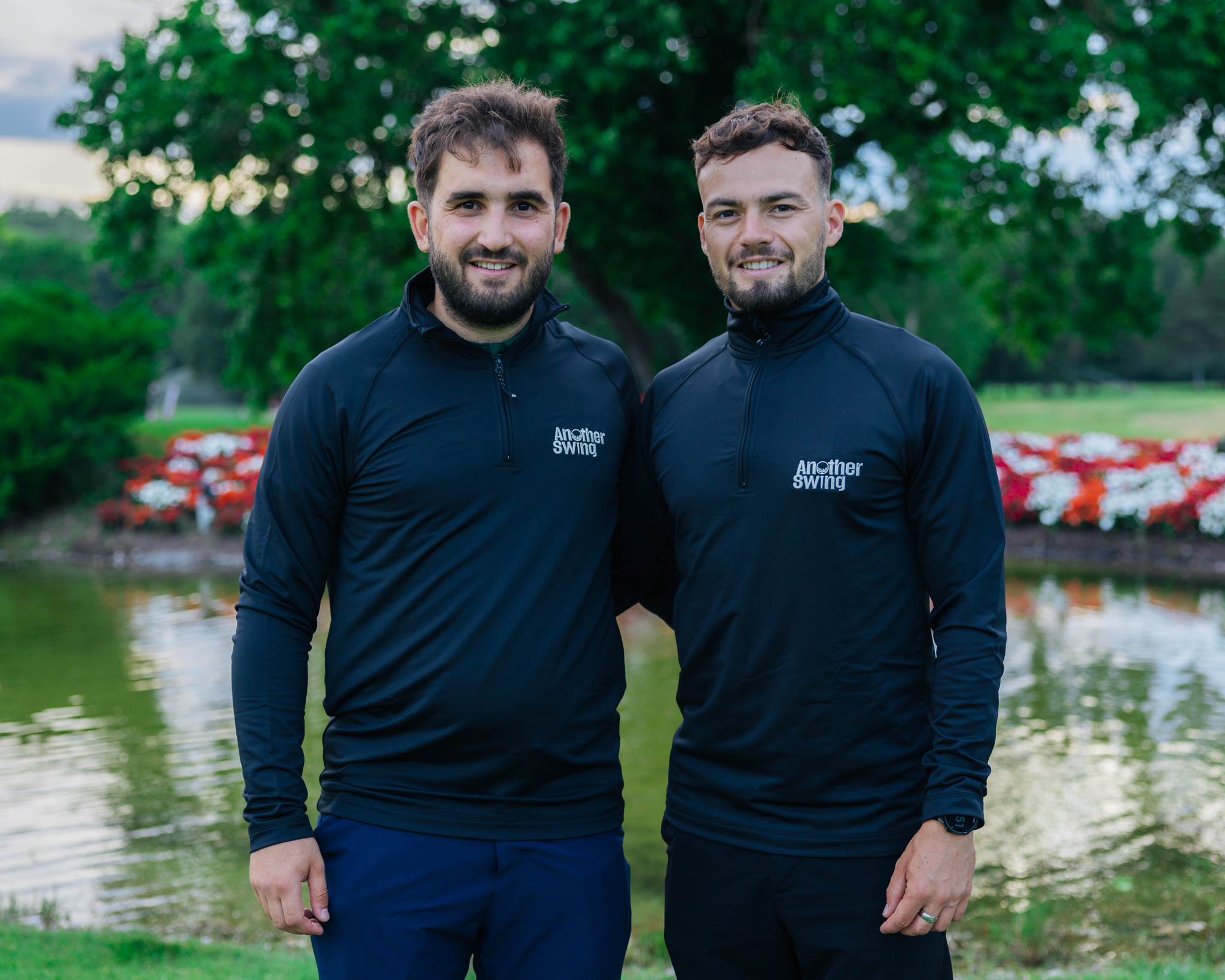 🇫🇷 Another Swing, a French project with impact
Another Swing is a French circular economy company founded in 2023, specializing in cleaning up water obstacles and recycling golf balls. We collect balls found in water hazards, clean them, recondition them and sell them in our packaging.
We are putting our expertise at the service of environmental issues, with the aim of collecting 20 tonnes of plastic by 2023, equivalent to 400,000 balls .
We're proud to be working with French golf clubs to meet the challenges of sustainable development and CSR.
"At Another Swing, we're determined to combine our passion for golf with environmental issues. On top of that? We're convinced that objects that can be reused shouldn't be abandoned and thrown away!"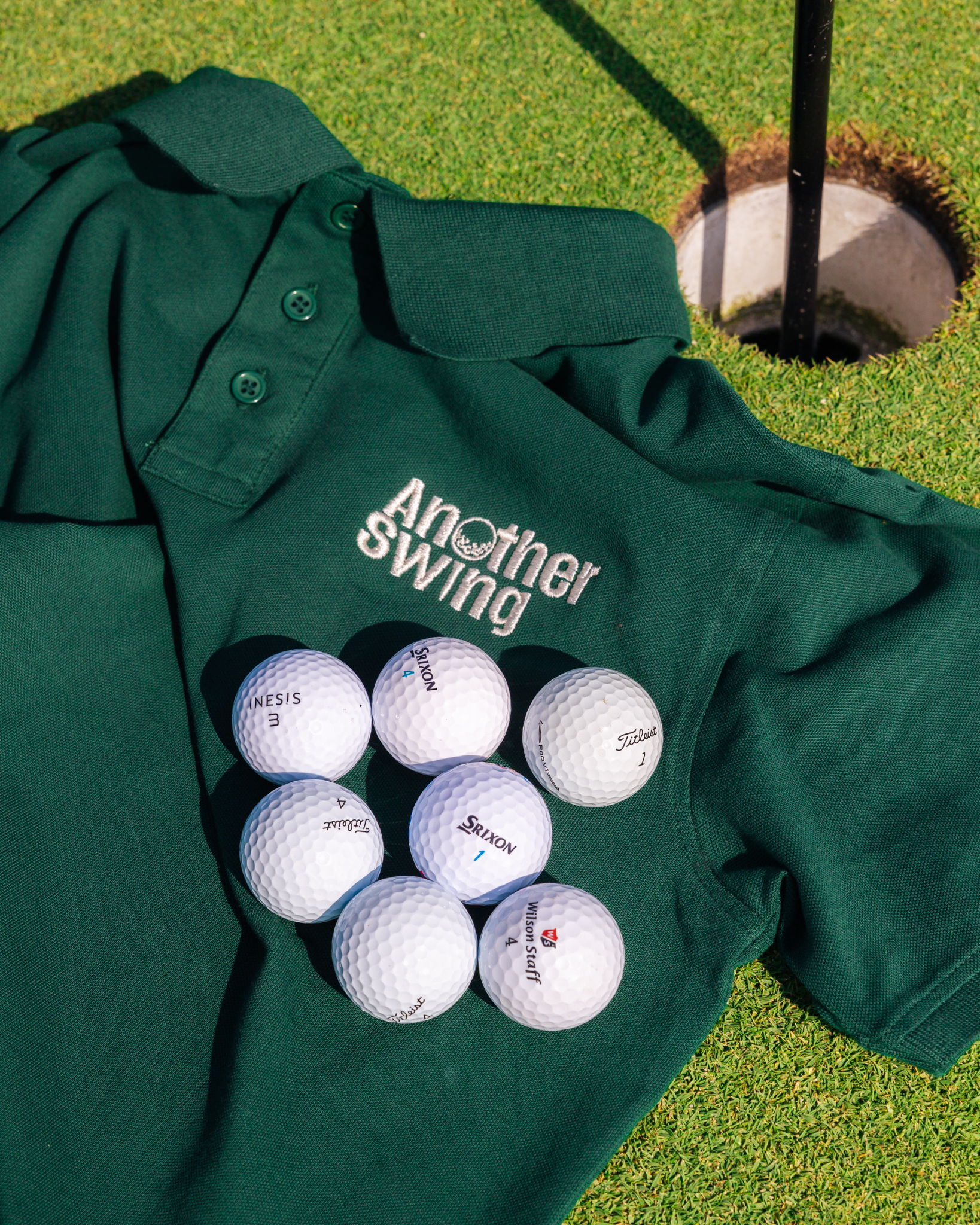 ⛳️ In concrete terms, what are the actions?
Another Swing aims to recover golf balls lost in golf ponds, recondition them and give them a second life. Thanks to this, we're going to depollute the water obstacles present in golf courses. Balls are made, among other things, from plastic and are therefore not biodegradable.
Their composition is harmful to flora and fauna and their ecosystems. They can release heavy materials that will stick to the ground once in the obstacle. Once we've collected these balls, we'll clean them, sort them and sell them via various distribution channels (ecommerce, marketplace, specialist stores, etc.).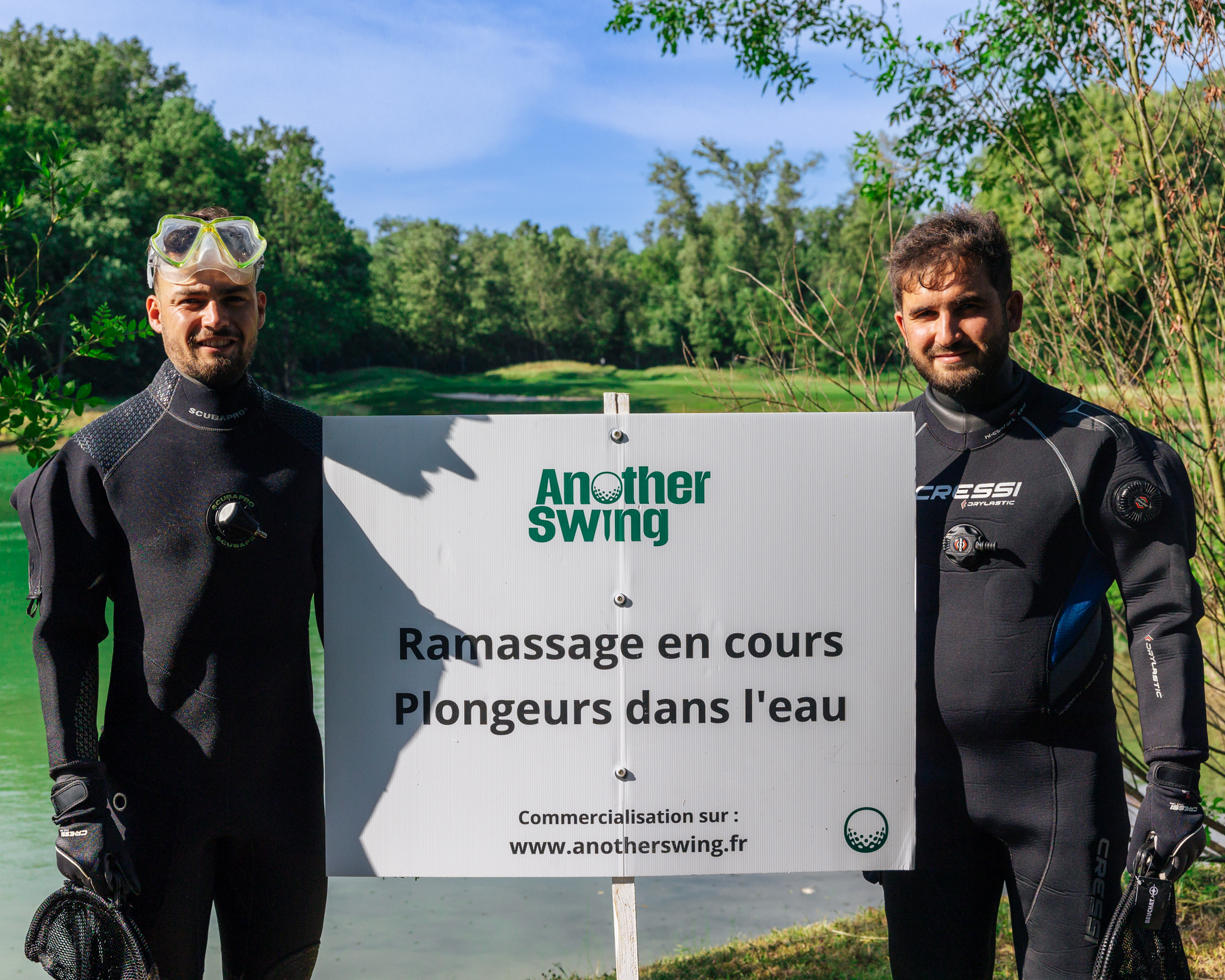 In order to clean and recondition them, we have developed a very precise industrial process. This "production" line will comprise 2 machines, a soaking tank, and 3 sorting tables enabling us to carry out quality control on our bales.
YOU ARE NOMINATED, YOU LAUNCH A PROJECT, A START-UP?