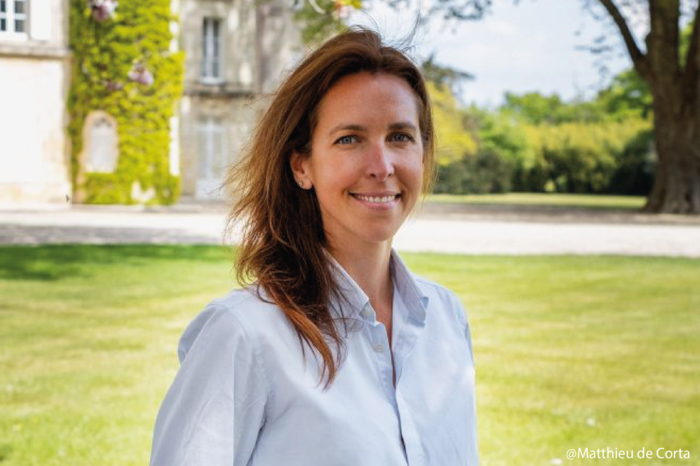 10/06/2021
A KEDGE graduate has been appointed Director of Châteaux Cantemerle (Haut-Médoc) and Grand Corbin (Saint-Emilion)!
Laure Canu, who graduated from KEDGE's MVS programme, has recently been appointed Director of Châteaux Cantemerle and Grand Corbin - which have been owned by the SMA Group since 1981.
Laure Canu, a KEDGE BS graduate, recently been named as the new Director of Château Cantemerle and Château Grand Corbin and thus becomes the first woman to simultaneously manage the two châteaux of the SMA Group. She will succeed Philippe Dambrine, who will retire on 1 July 2021 after 28 years at the head of the vineyard.
"I am very excited. It's an exceptional opportunity and it's an honour to succeed Philippe Dambrine, who represents kindness, benevolence, and strategic vision. I'm pleased that he sees himself in me and that I will be taking over," explained Laure.
Until recently, Laure was the Deputy General Manager of Château Angélus. She began her career as a business lawyer in Paris, but in 2011 she decided to make a radical change of direction by getting a Master in MSc in Wine & Spirits Management at KEDGE.
"I chose the MVS because it's a comprehensive, rigorous programme that is well recognised in the professional world." Laure Canu.
After getting her degree, Laure was hired by Château Pichon Longueville Comtesse de Lalande to work on the distribution of this Grand Cru Classé. She then went to work as Development Manager for Domaines Sylvie Cazes, which includes Château Chauvin and Saint-Émilion Grand Cru Classé. She has also worked at Bordeaux Saveurs (a travel and events agency), the restaurant Le Chapon Fin, and Bordeaux River Suite, before becoming Deputy General Manager at Angélus, in Saint-Émilion in 2015.
YOU ARE NOMINATED, YOU LAUNCH A PROJECT, A START-UP?