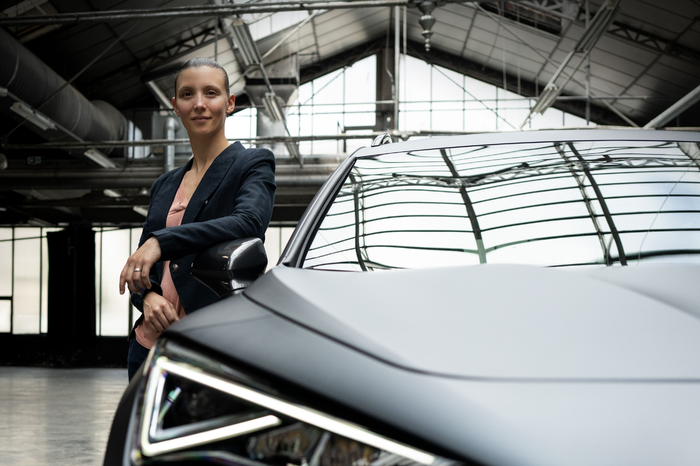 06/09/2022
A KEDGE Alumna has been named Director of Strategy and Network Performance of SEAT & CUPRA France
A graduate of KEDGE Business School with a passion for cars, Élise Remark is leaving the Marketing Department of SEAT & CUPRA to head its Strategy and Network Performance Department.
On 1 September, Élise Remark took over the reins of the Strategy and Network Performance Department of SEAT France. Prior to her appointment, Élise had occupied the position of Marketing Director for the SEAT and CUPRA brands in France since February 2020.
A summary of her career
A 2007 graduate of KEDGE's Grande Ecole Programme (Bordeaux campus), Élise discovered the automotive industry while working as a Human Resources Assistant at BMW Group France, then became an Event & Sales Promotion Manager. Seduced by this field, she continued her experience in the Marketing Department at the head office of Ford France as Sales Promotion Manager. After those positions, Élise became Zone Manager for parts and services in the Languedoc-Roussillon region in the summer of 2007. Having gained experience in the field, she was able to get a job as Zone Sales Manager for Ford passenger cars and commercial vehicles in Eastern France, a position she held until 2013.
In May 2013, Élise went to work for Volkswagen France as District Manager for the SEAT brand in the South West. Capitalising on her knowledge of the jobs in the field, and her understanding of customer expectations, she became Head of the Product Department for the SEAT brand in 2016. Her team was responsible for the reconstruction of new product ranges in France and actively worked on their repositioning on the French market, with the SEAT Ateca being one of the key models of this revamp. The team is involved in launching the new SEAT Ibiza, Arona. and Tarraco models, and the CUPRA brand in 2018.
She has served as Director of Marketing for the SEAT and CUPRA brands since 2020, a role in which, despite the unusual situation, she was able to continue to develop the CUPRA product range in France, develop a media communication and influence strategy for the young brand, implement new digital projects, and coordinate a new partnership strategy.
A new position and new responsibilities
Élise succeeds Ghislain Laffite,(who was appointed Director of Volkswagen Commercial Vehicles last May) as Director of Network Strategy and Performance for the two Spanish brands. She reports to Robert Breschkow, Director of SEAT and CUPRA France. Her main responsibilities are to coordinate the network's activities and performance with the teams in the field, ensure the development of the network's representation, and lead and roll out the SEAT and CUPRA brands' strategic projects. She will soon be adding a network performance manager and a customer experience and satisfaction manager to her team to optimise the quality of service provided to network partners  - www.auto-infos.fr 
YOU ARE NOMINATED, YOU LAUNCH A PROJECT, A START-UP?