27/02/2020
Find the best places to go in Marseille with Citadingue!
Be one of the first to get your 2020 guide on 23 May
Citadingue (Crazy City): What's hidden behind this catchy name?
33 years of history, 40 motivated volunteers, 75,000 copies (60,000 in French and 15,000 in English), and most of all, a common passion: our beautiful Phocean City. Citadingue, is first of all volunteers the best places of Marseille in a single guide. In fact, no! In two guides, because for the last nine years, we've proudly produced its little brother in English: Crazy City, aimed exclusively to tourists.
In keeping up with the world around us, we've recently gone digital: Citadingue and Crazy City apps on your smartphone, anytime and everywhere. Now available, the two apps can be downloaded on iOS and Android! You can also follow us on Facebook, Instagram, LinkedIn, or visit our website: www.lecitadingue.com
In summary, our main objective is to help local companies and let them be found by both the people of Marseille and tourists. Marseille Is a cultural gold mine. At the heart of our association is the aim to highlight its treasures with humour and originality.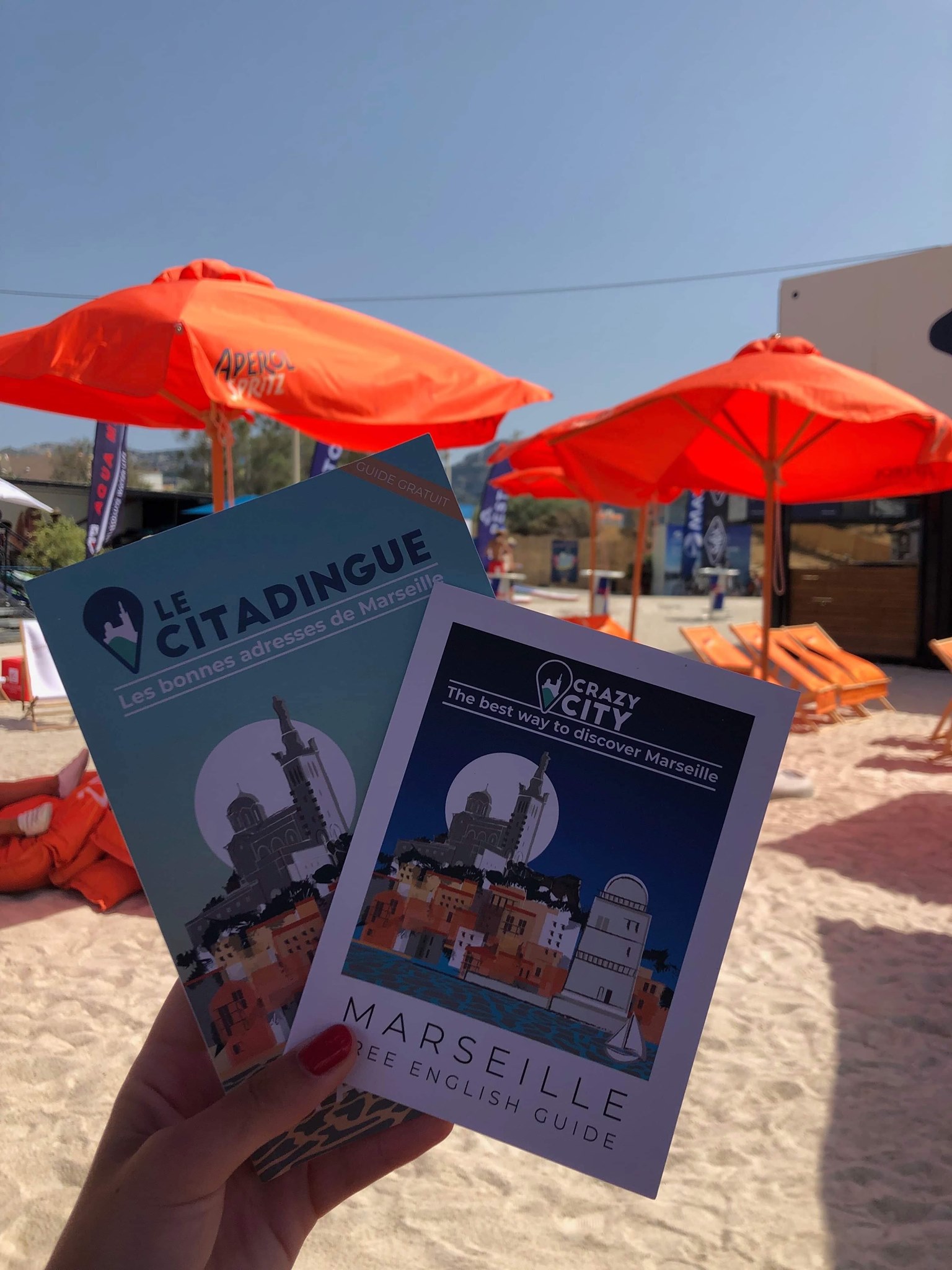 Upcoming event:
Launch of the 33rd edition of Citadingue and the 9th edition of Crazy City on May 23rd on the Canebière.
Want to discover (rediscover) us? Be one of the first to get your guide!
What's it about? A day of festivities that mark the culmination of a year of hard work. This year it is being held on Saturday, 23 May 2020 on the Canebière. You have the chance to be one of the 15,000 people privileged to get a guide - Citadingue and/or Crazy City – which is being distributed for the first time to the general public! Our launch has been organised with a partner village, and different events will take place around a large number of exhibitors and merchants,
Our aim is two-fold. First, we want to bring visibility to our partners, and second to promote our guide to the residents of Marseille, and French and foreign tourists. We now have our first major partner: Pumpkin, a secured payment mobile app.
Do you share our commitments and values, whether locally or on a larger scale? Join us at our launch and meet the people of Marseille. Stands are still available.
Here at Citadingue, we have faith in the strength of the Alumni network and are taking advantage of this launch to call on former Kedgers who might be interested in participating.
Are you a company manager? Entrepreneur? Influencer? If you think you can help us, please contact us without delay.
The graduate network is a real asset for our school and, consequently, for its associations. After we get our degrees, every one of us heads to different destinations, different professions, and different companies. By combining our strengths, we multiply our chances of doing great things. And so, by calling upon the Alumni network to participate in our launch day, we hope that, once again, we'll come together with solidarity and mutual aid.
Contact:
Marie Jonchier
mjonchier.lecitadingue@gmail.com / 06 69 21 42 93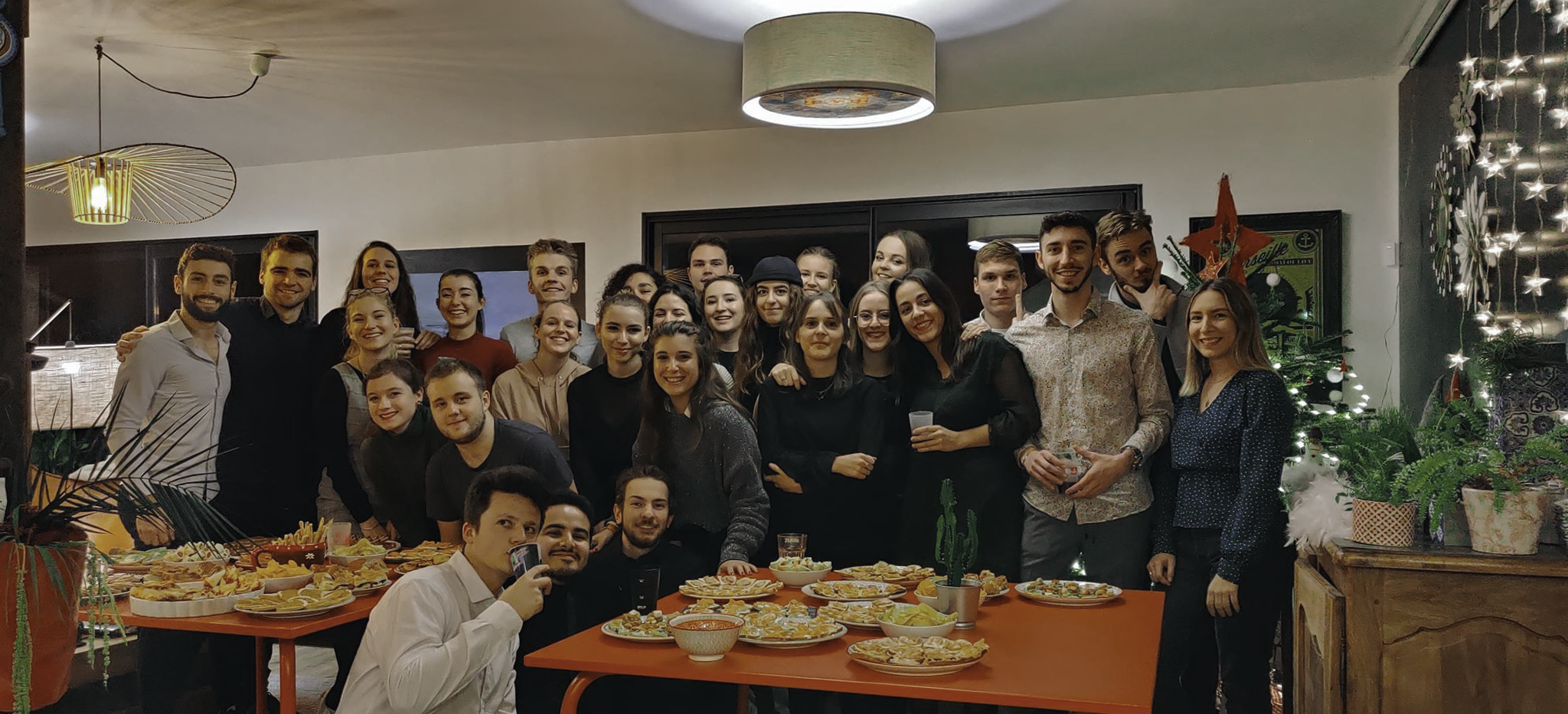 ---
Were you part of CITADINGUE and want to receive information about it? Say so in your Alumni file!
UPDATE MY ASSOCIATION IN MY FILE
(all graduates and students have one: click here if you have lost your login details)
---
Follow Citadingue
Website: https://lecitadingue.com
Citadingue Instagram: www.instagram.com/lecitadingue
Citadingue Facebook: https://www.facebook.com/citadingue
Crazy City Instagram: https://www.instagram.com/crazycitymarseille
DID YOU GET A PROMOTION, OR ARE LAUNCHING A PROJECT OR A START-UP?