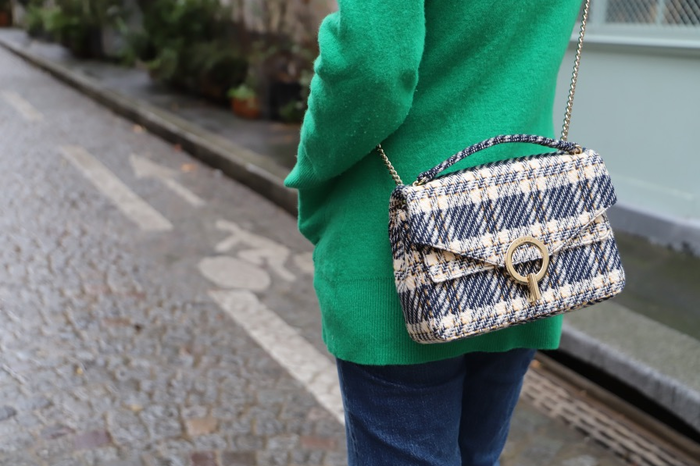 22/02/2022
Zoom on Chrystel Levant (Class of 2018) and her handbag service that wants to revolutionise the world of leather goods.
Baloum, a fashion tech start-up with an impact that will revolutionise your wardrobe, is the first subscription-based handbag service that gives members the ability to share an unlimited collection of handbags.
---
What is BALOUM?
Baloum provides access to an unlimited collection of luxury bags - from the latest trends to timeless designs. Members are sent their selected handbags to their homes, which they can use for unlimited periods of time, and then simply swap them! It's simple, convenient, and without any commitment.
---
BALOUM where did the idea come from?
Behind Baloum is Chrystel, a KEDGE graduate and collector/dealer of handbags.
Ever since I was very little, I envied my mother's handbags, I'd "borrow" the handbags of my older sister, and would proudly carry those of my grandmother. Leather goods are a heritage and a passion, but most of all, they are something to share!
Voir cette publication sur Instagram
After several amazing years working in the luxury goods sector in Paris and Hong Kong, she felt a calling to become an entrepreneur. After months of developing and setting up the business structure, Baloum launched, first on Instagram and then through its website in January 2022. Within a few days, the service already had a dozen subscribers and partnerships with brands and leather goods manufacturers.
The Baloum team is determined to make a positive impact, with the mantra of giving pleasure and sharing as much as possible with its members.
Baloum is first and foremost a community of fashion enthusiasts who want to indulge themselves without feeling guilty. The concept lets you update your handbag collection without having to buy or resell items, or even store them at home.
We want Baloum to be flexible and affordable so that each member can carry new bags that suit their tastes. We want to shake up the rules by giving people the opportunity to exchange bags rather than buy them, and thus rethink our shopping habits.
Our experts select models that keep up with the latest trends and seasons. Having many different brands to choose from is essential so we can offer models that will make our subscribers' hearts race. By using an algorithm, customers can choose the models they prefer from our collection, which they are then sent.
---
What are your development plans for the future?
Baloum's current ambition is to establish itself as an alternative to the classic purchase/resale of leather goods by teaming up with brands that are committed to, and aligned with, its values. In addition, the teams work with leather goods manufacturers to maintain and restore the bags, and who are eager to raise awareness of their skills on social media.
You can follow Baloum's journey on Instagram and visit the website for more information.
YOU ARE NOMINATED, YOU LAUNCH A PROJECT, A START-UP?