21/01/2022
With Acolyte, this Kedger gives a second life – an electric one - to bicycles!
A 2015 KEDGE graduate, Edouard Ridel, together with his brother Léonard, launched an eco-responsible start-up that allows cyclists to convert their bicycles into electric bikes.
This young company was founded in 2021 by two brothers from the Basque Country, Edouard and Léonard Ridel. Acolyte is committed to the principles of soft mobility and addressing the problems of sustainable development. Acolyte is a company that combines upcycling and innovation through kits specifically adapted to the nature of the bicycles and which make it possible to own an electric-assist bicycle (E-bike) without having a new one produced for the market!
Give a second life - an electric one – to your bike. Edouard Ridel, Acolyte co-founder.
---
TWO POINTS NEED TO BE HIGHLIGHTED
Transport accounts for 29% of greenhouse gases in France, more than half of which are emitted by personal cars. And millions of bicycles have been sold in the last few years. Using electric bicycles as an alternative form of transport has become a viable option to address the necessity of doing something in terms of eco-mobility at an individual level. With an E-bike, you can continue to travel by bicycle while benefiting from a motor that will let you to go faster and further with a lower ecological impact. The other way entails new bikes being reproduced and traditional, pedal-powered bikes, being left in garages. Acolyte non only aims to give new life to the plethora of forgotten bikes by adding motors to them, but it also provides repairs. The company has built its identity around a triad of actions: recover, repair, recycle. It also undertakes to offset the amount of CO2 emitted by the batteries by planting a seedling tree in the Basque Country for each bicycle converted.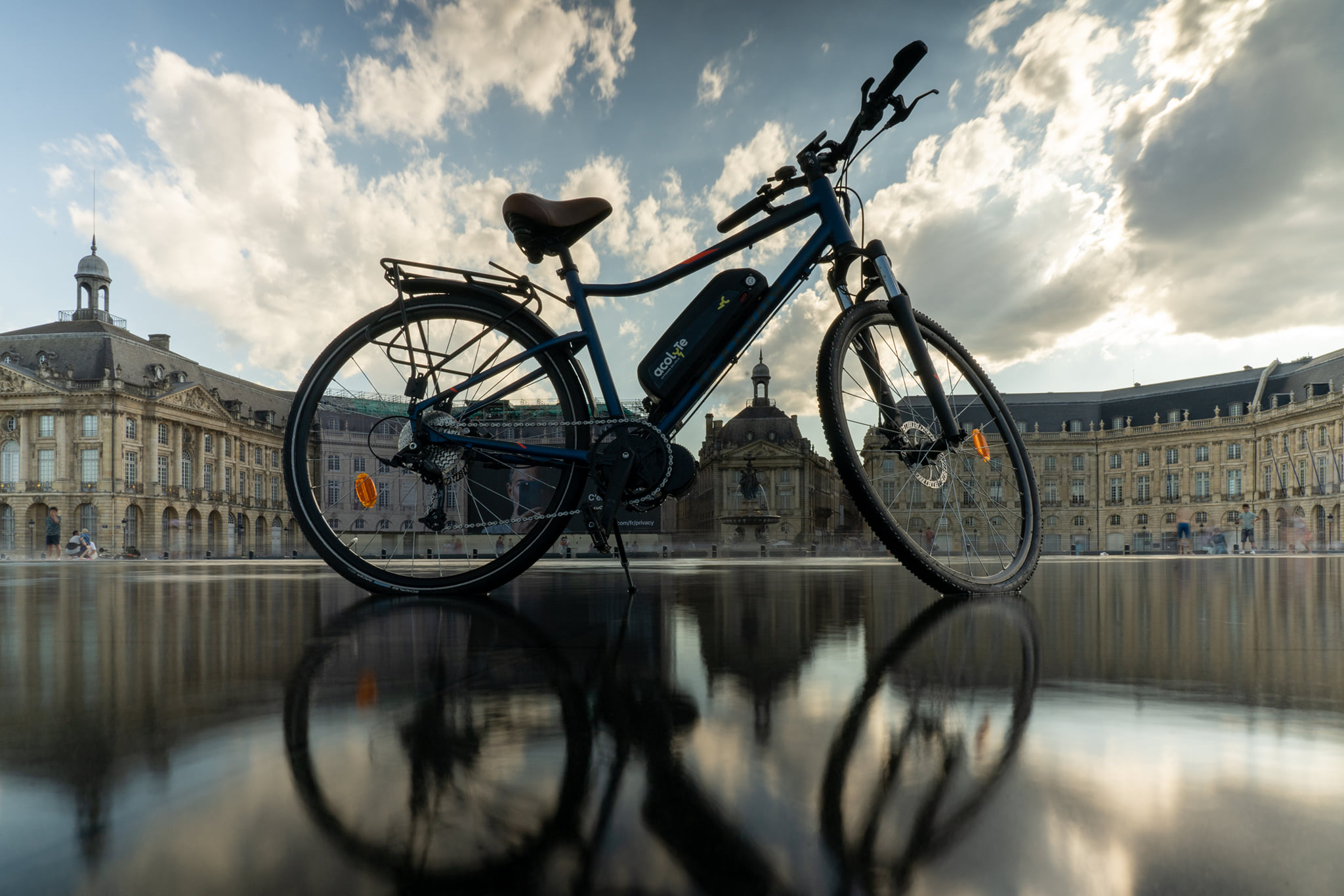 Currently, the teams of the fledgling company have the know-how to convert more than 80% of the bicycles in circulation into electric ones. Customers can choose between two kits: the Basque and the Bordelais. Find out more about what the company can offer online at acolyte.bike and make an appointment at its workshop, located in a basement located in the heart of the city of Bordeaux, to see for yourself.
---
LAUNCH OF A CROWDFUNDING CAMPAIGN
In order to further develop the company, Acolyte is launching a crowdfunding campaign in January 2022. Through this campaign, it intends to not only promote its approach with "upcycled" electric bikes but also to create a line of bicycle accessories.
Follow Acolyte on social networks:
DID YOU GET A PROMOTION, OR ARE LAUNCHING A PROJECT OR A START-UP?