22/03/2017
Two graduates from Kedge are managing their own events planning agency: Paris Privé
Valentin Benoit (ESC, class of 2016) and Roman Carre (ESC, class of 2017) both graduated from KEDGE and have been friends for a long time, and decided to join forces to purchase and take over the management of the events agency Paris Privé. 
This story is as old as the 10-year friendship that links Roman and Valentin. Inspired by the success of the brand Michel & Augustin, it only makes sense that the two friends decided to go to business school. Originally from a small town in Brittany, the young duo have always enjoyed a good challenge and that continues to drive them today.
After obtaining his DUT TC at home in Brittany, Valentin decided to join the PGE at KEDGE in Bordeaux, whereas Roman decided to move to England to improve his English, after working for the SNCF for two years. Roman joined the PGE at KEDGE in Bordeaux a year later, while Valentin began a two-year work study programme with L'Oréal.
In the summer of 2016 things really started to speed up. Roman had been working for Publicis for two months, as Events Project Manager, whereas Valentin was offered a long-term contract with L'Oréal. However, after meeting with professionals in the industry they decided to go into the events planning business by managing their own high-end agency. They then began to look at Paris Privé, which was looking for a buyer at the time. The concept? Opening doors that are usually closed, creating exclusive and ephemeral private events in unusual and luxury places in Paris.
"We met the founder of Paris Privé through another KEDGE alumnus, Valentine Le Denmat, who used to work for the agency" Valentin explains. This is why it is so important to nurture your alumni network!
Why not take over an existing business? It would be a new opportunity for them, but at only 23, they thought it sounded like an interesting offer: they would gain a reputation, an address book, and most importantly the trust of the agency's founder.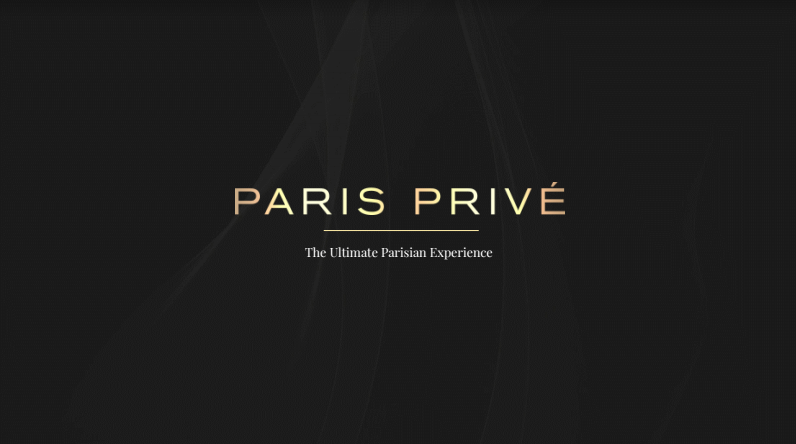 Today, Valentin and Roman, work at the new Associate-Directors of Paris Privé. Whether it is for an event to build customer loyalty, a gala, or a showroom, originality is at the heart of the agency's creative process, and enables companies to create a strong link with their external and internal collaborators. For example, the agency can:
Privatise the rooftop of one of the most visited monuments in Europe for a champagne tasting for your leadership seminar (and it isn't the Eiffel Tower)
Organise your Summer Party in the Château, which once hosted the young Louis XIV's most extravagant parties (and it isn't Versailles)
Open a world-class artist's studio for a few hours and organise a temporary speakeasy for your PR reception
"We want to democratise these exceptional events, which are much more affordable than one would think and are a great way to build loyalty with your customers and collaborators" they add.
Don't hesitate to contact Roman (roman.carre@parisprive.com / 06 98 31 18 04) or Valentin (valentin.benoit@parisprive.com / 06 61 51 09 97) to tell them about your event planning needs.
To learn more about Paris Privé: www.parisprivé.com
YOU ARE NOMINATED, YOU LAUNCH A PROJECT, A START-UP?