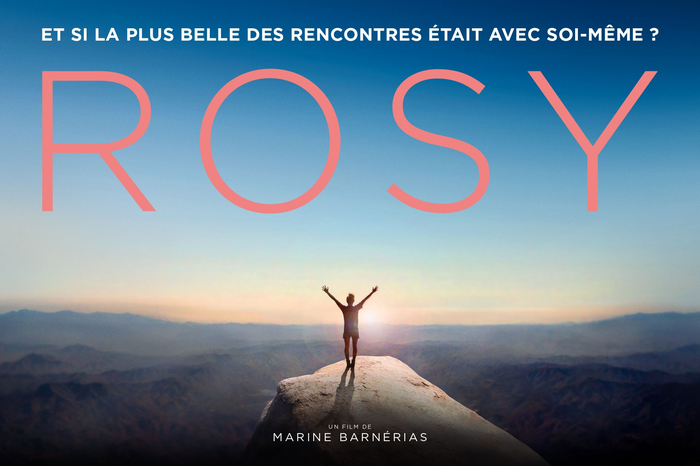 31/12/2021
Rosy, a film by Marine Barnérias,  KEDGE graduate, in cinemas on 5 January!
After having written a book on the subject, Marine Barnérias is soon releasing a film retracing her history with multiple sclerosis, a disease which she calls "Rosy", a name which she has also given to her documentary. It will be shown in cinemas from 5 J
We already wrote about Marine Barnérias in January 2019 in an article recounting the incredible journey of this Kedger who is battling multiple sclerosis (MS) by becoming an explorer, writer, TV presenter, speaker, and producer.
At the age of 21, her life was turned upside down when doctors diagnosed her with MS. This autoimmune disease affects the central nervous system and causes lesions that lead to motor, sensory, and cognitive problems. In the long term, these impairments may progress to an irreversible disability. A fighter and energetic, Marine would not let herself be defeated and decided to drop everything to embark on an exceptional journey she called "Seper Hero", started writing an autobiography, before going on to become a TV presenter and the manager of a production company!
Always full of energy, Marine has decided to tell her story through a documentary she named "Rosy". Here is the synopsis: "Marine, a young 21-year-old student, learns that she has multiple sclerosis, an incurable autoimmune disease. The shock of the announcement, the urgency of the situation, and the need to make decisions about treatments pushed her to find a solution within herself... She decided to go on a long journey of self-discovery to three countries: New Zealand to rediscover her body, Burma to soothe her spirit, and Mongolia to reconnect with her soul. Through unforgettable experiences, Marine set out to find herself and a new balance with the condition which she calls Rosy."
I was able to go on this great trip because of 344 incredible contributors. To show my thanks, I created a Facebook page on which I posted articles and videos during my trip for only one simple reason: to share my adventure. I set off with just an iPhone, which is lighter than a camera! As the trip progressed, it became my companion on the road... But, at no time would I have imagined I would make a movie out of those pictures!

The movie will be released in theaters on 5 January. If you want to know more, go to the film's website and read about the Marine's fantastic tale!
YOU ARE NOMINATED, YOU LAUNCH A PROJECT, A START-UP?