13/11/2020
Meet Olivier, a KEDGE Alumnus who's a banker by day, writer by night!
A graduate from KEDGE, Olivier Vojetta has just recently published his novel "Courir encore". A short story of resilience, told from the perspective of a father who's just lost his son as he's on the way to the starting line of a marathon.
To begin, tell us about your educational background. What did you study, both before and at KEDGE?
After I passed my secondary school leaving exams (bac C), I took a higher business studies preparatory class at the Lycée Henri Poincaré in Nancy (Lorraine), then started at ESC Bordeaux. The school has changed names several times since then, but my attachment to the establishment located in Talence remains the same. I specialised in Economics and International Finance (EFI) in my second year. As I'm the curious and travelling type, I did an exchange at the Arthur D. Little School of Management (Boston College) in my third year, and then moved to London and started my career with Société Générale.
FIND OUT MORE ABOUT THE MASTER OF MANAGEMENT GRANDE ECOLE PROGRAMME AT KEDGE
Were you a member of any student associations while you were at KEDGE?
Very soon after I started at KEDGE, I felt the need and desire to get involved in the school's associative life. I joined the junior enterprise Aquitaine Marketing Services (AMS) and started out as a simple investigator before going on to become its International Manager during my first term, then served as President during my second. I had the chance to spend nearly a month in Brazil in that capacity, representing AMS at the first international congress of Junior Enterprises around the world. I have unforgettable memories of that experience, and twenty years later I'm still in contact with some of the people I met in Belo Horizonte (a state of Minas Gerais) and Rio. Another big memory is our participation in the National Congress of Junior Enterprises (CNJE). There was a lot of fun (and celebrations) on that occasion. I'd like to send out a little "hello" to Denis Révolte, our banker at Crédit Lyonnais who attended all our big events and who was almost part of AMS, Stéphane Renaud de la Faverie (the president who preceded me, co-opted and trained me, and for whom I have a deep appreciation for), and Sylvain Douroux (who I brought in to AMS, and who later became my friend and witness at my wedding).
Tell us what you did after your studies were finished. What positions have you held? What did you learn in those positions?
After I graduated, I moved to London to do my CSNE (Service National abroad) as a business analyst in the cash management department of Société Générale. I then became a management consultant for Price Waterhouse Coopers (PwC), where I worked for almost four years and learned the basics of strategic consulting, particularly in the field of market finance (I worked on several organisational and strategic projects for the UBS bank over two to three years). In 2004, the investment bank Dresdner Kleinwort Wasserstein (DKW) hired me as business manager of its cash equities department. That didn't last long. After six months, the bank paid for me to take a financial mathematics programme at INSEAD, from which I came back prepared to launch a second career as a trader in the trading room. Between 2004 and 2009, I helped set up a new "desk" that handled fund derivatives and then becoming one of the two traders in charge of the portfolio (sending a friendly nod to my then-partner Geoffroy Sauvé!). Then the financial crisis hit and heads rolled. I reinvented myself in the field of fundamental research at a hedge fund that had just been set up. I stayed there for three years then moved to Sydney to work at Macquarie Bank. I started out as a member of its internal strategy team, then moved to risk strategy. And here I am today, in 2020!
Tell us about your project. What gave you the idea and why do you want to do what you're doing today?
Recently I had the pleasure of being interviewed by Laurent Neumann and Emmanuel Lechypre, both journalists at RMC. Thanks to them I discovered that without a doubt, like so many other graduates, I'm a "moonlighter", i.e. someone who leads two careers at the same time since I am a banker by day and a writer by night. It's not a new thing for me. I knew since I started my career that that life alone would not be enough for me. So, not being content to make figures dance during the day, I started to play with words at night. That has been going on for twenty years now... My recent novel, which came out just before the lockdown, is a short story of resilience, seen through the eyes of a father who has just lost his son and is on his way to the starting line of a marathon. The book is called "Courir Encore" ("Run Again") and has been published by Maïa. In these gloomy and difficult times, I wanted to share my personal journey as a grieving father so I could help other couples who have suffered the same tragedy. To let my own story resonate with their own.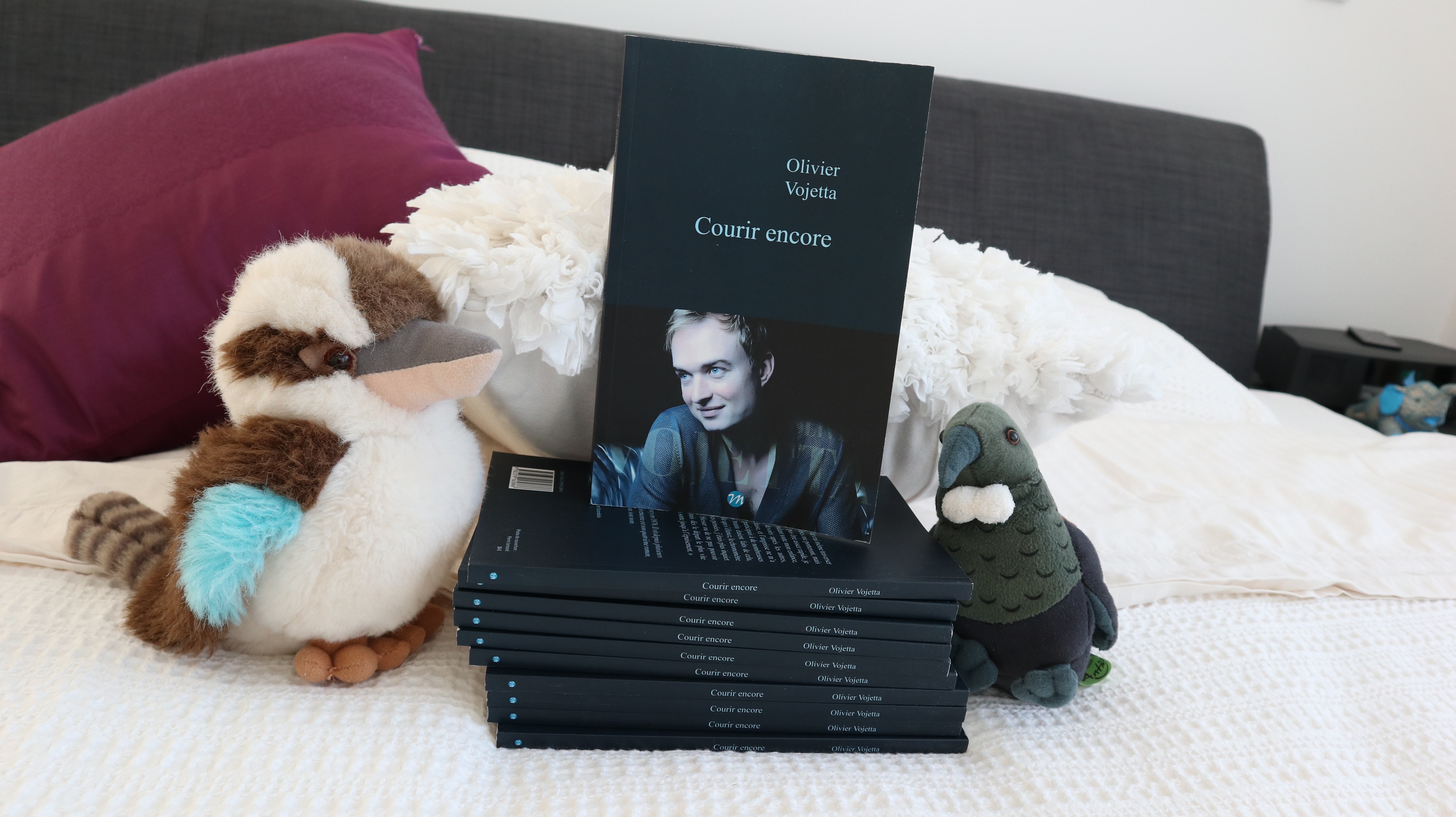 What are your plans for the future?
My goal in writing "Courir Encore" was to share my pain, hoping that its intimate nature would give it a universal character that touches as many people as possible. The book has been very well received, both by readers and critics. I plan to publicise "Courir encore" more and to write another novel. In other words, I plan to continue working as a "moonlighter"!
If you were to give advice to any KEDGE graduate who wants to do something similar, what would it be?
My advice to anyone who has a passion that is all-consuming but very difficult to make money from (at least at first), and from which it's almost financially impossible to live off of (with a few exceptions!), would be to have a career that they like so they can pay the bills, but that is related to their creative passion, if possible (whether writing or something else). In my case, when I became the head of research at a hedge fund at the end of 2009, I also became a full-time writer in the field of finance! My job consisted of writing research notes and conveying complicated ideas to clients in a simple and understandable way. It was something I enjoyed enormously, especially since the notes were printed and physically sent to our investors. They were later compiled into a large quarterly publication so a tangible object, a book, was there to see and hold! All this to say that it is possible to take a different path and build bridges between a career at a company and a creative passion.
The thing about KEDGE that helped me the most is not only the knowledge I acquired of the business world (through internships, courses, and the Junior Enterprise) but even more its culture and codes. KEDGE gave me the means to enter the world of banking on my own two feet and succeed in a career, which in return enabled me to start a family, buy a house, and devote myself to writing as soon as night fell...
Anything you'd like to add? A message to pass on?
I encourage everyone to discover my book and share their thoughts with me. You can reach me by email (oliviervojetta@hotmail.com) or via my Facebook page or LinkedIn profile. I'd be very pleased to talk about books, reading, literature, as well as the "moonlighting" life I lead... and that you too may be leading! Thank you very much for your time and attention. I hope you found this article useful and that it will help some of you achieve hitherto unimaginable dreams in the creative field. Anything is possible. Are you a budding writer or first-time writer? Write to me!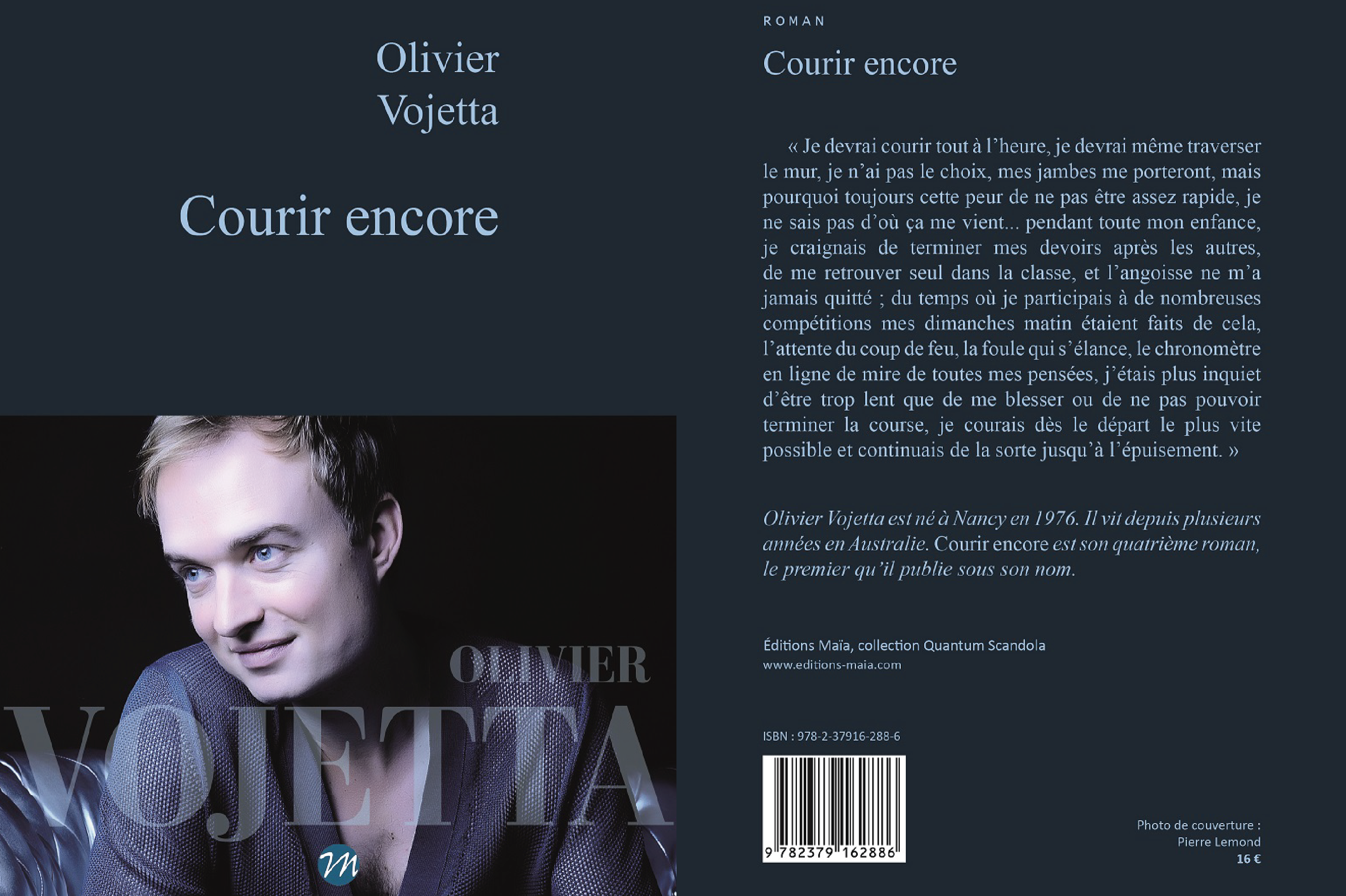 Replay - Live interview : https://www.facebook.com/olivier.vojetta/videos/10157555400660846/
YOU ARE NOMINATED, YOU LAUNCH A PROJECT, A START-UP?