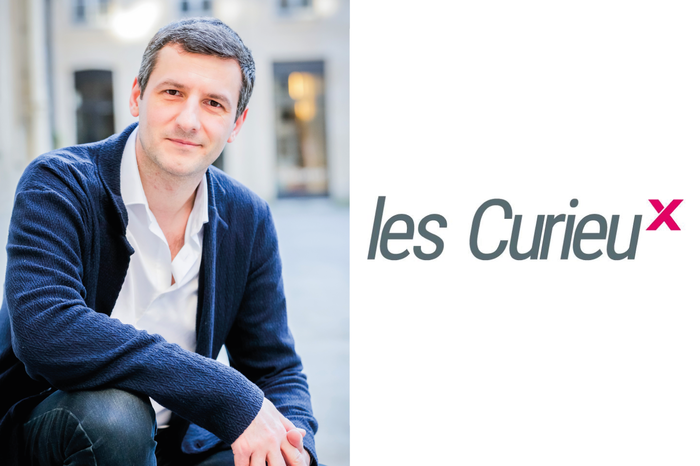 05/06/2023
KEDGE graduate Bertrand Espitalier founds CurieuX to stimulate the curiosity of business leaders
Bertrand Espitalier, who graduated from KEDGE in 1999 and founded EngageX, unveils his new initiative, which promises to help business leaders cultivate their curiosity and explore new horizons.
In a complex, ever-changing world, where companies face constant challenges, curiosity is often neglected, to the detriment of the future. That's why Bertrand Espitalier, founder of EngageX, is delighted to announce the launch of les CurieuX, an offering designed to help business leaders nurture their curiosity and break new ground.
Curiosity, derived from the Latin "cura", meaning "cure" or "care", is the very essence of those who take care of the things around them. In this ever-changing environment, marked by unpredictable upheavals such as crises, digital transformation, changes in behavior and the emergence of new trends, business leaders are constantly challenged to rethink their activities and revise their plans. To stay competitive and succeed in this shifting landscape, they need to cultivate their curiosity, in order to understand new trends, explore fundamental topics, identify new ways of working and exploit new technologies. Curiosity is the key to informed decision-making: curiosity should no longer be lacking!
CurieuX has been specially designed for inquisitive business leaders who want to broaden their horizons, to help them make strategic decisions. The aim is to help them gain relevance in the short term, and competitiveness in the medium term, by discovering how to exploit new ideas and perspectives.
In concrete terms, CurieuX offers a range of interventions to satisfy executives' curiosity and enable them to explore new topics: captivating forward-looking narratives, tailor-made events, stimulating collaborative workshops, inspiring conferences, insightful reflection notes, as well as observatories and barometers on fundamental topics, emerging trends, innovative methods and the latest technological advances.
To mark the launch, CurieuX are organizing their own salon (in the sense of 18th-century salons), offering managers unique opportunities to meet and exchange ideas, broaden their curiosity and explore exciting new topics. The program will soon be available on the Les CurieuX LinkedIn page.
Les CurieuX : How the entertainment industry is changing
Good to know: on Thursday June 22 from 12:00 to 12:45, to mark the launch of CurieuX, we'll be holding our own salon (in the sense of an 18th-century salon), offering business and organization leaders unique opportunities to meet and exchange ideas, broaden their curiosity and explore exciting new topics.
Contact and useful links :
YOU ARE NOMINATED, YOU LAUNCH A PROJECT, A START-UP?