07/12/2020
Interview with Margaux Bastid, Kedger and Founder of Mosaic Flowers!
After a successful career, 2012 KEDGE graduate Margaux decided to launch herself into entrepreneurship and created a business in Barcelona: Mosaic flowers.
---
INTERVIEW 💬
Voir cette publication sur Instagram
To begin, tell us about your educational background. What did you study, both before and at KEDGE?
After two years of literature preparatory classes (Hypokhâgne and Khâgne), I still didn't know what I wanted to do as a career. I was looking for a generalist programme that would introduce me to the working world while keeping my options open. Business school was the perfect way to accompany me on my constructing my career path.
During my first year at KEDGE, in 2008, the subjects I was interested in centred around communication, creativity, and culture, which gave me an understanding of marketing. So I did my first end-of-year internship at the Public Relations Department of the Ministry of Culture and Communication.
During my second year, I entered the Creative Industries Path (PIC) so I could stick with my preferred subjects and continue to train in marketing.
I then took a gap year to experience the reality of the working world. I did a six-month internship in customer relationship management at Christian Dior Perfumes and a second six-month stage in operational marketing with Hermès Perfumes. I did a university exchange in Beijing during my final year because I wanted to start working abroad. I wasn't able to find a job that paid enough in Asia, so I returned to France to do my end of the year internship in Marketing Development with Louis Vuitton.
Tell us what you did after your studies were finished. What positions have you held? What did you learn in those positions?
The 2012 recession made French companies very uneasy and they were reticent to hire inexperienced young graduates for anything other than internships so I started looking for work abroad. I felt that the job market there was more active than that of Anglo-Saxon countries and that companies gave people with less experience a chance.
That was how I got a job at Burberry as a "Global Marketing Coordinator" working as part of a new team in charge of communications of the brand's beauty products. I realised I loved working in an environment where everything was still to be created, nothing was already defined. I was exposed to a lot of different issues and I had the opportunity to put in place new methods of working.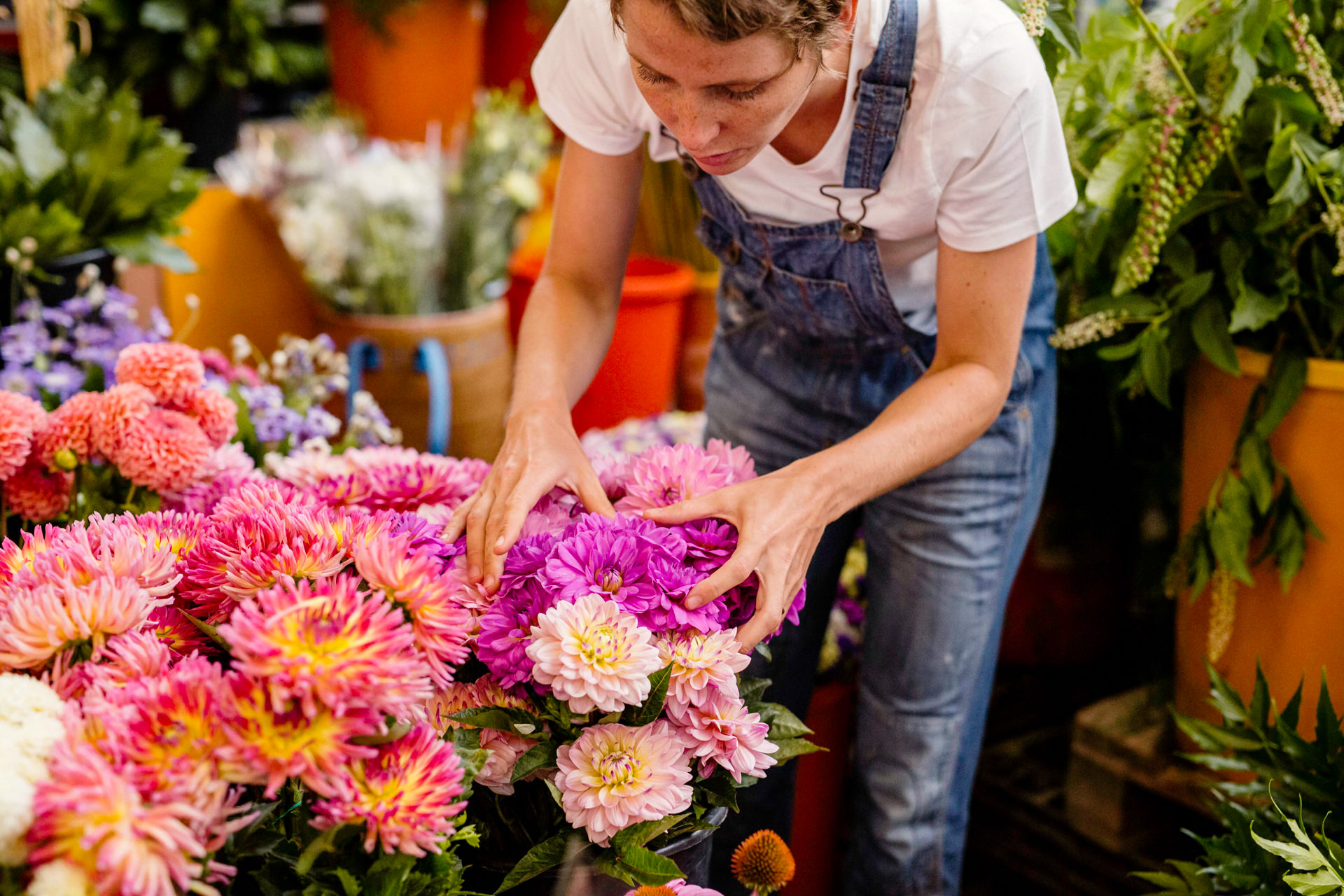 © Credit Marga Marti

After three educational years, I spent a year travelling around the world with my boyfriend. I realised how quickly time had passed quickly since I left high school, that I was still young, and that I had never taken the time to discover the world. So I wanted to take the time to have an experience that I might not have a chance to take in the future.
In 2016, we returned to Europe. My former boss at Burberry and I had stayed in contact. He was in charge of the Communications Department at Nespresso in Switzerland. After six months of interviews, I was hired there as a "Global Communication Project Manager" in Lausanne. Those two years reinforced my desire to grow in an international environment, outside of France, and to use my experiences in communication to my advantage. While working at Nespresso, I wrote articles for a blog on "big tips" about Geneva on the side. I was interacting with people who were passionate about writing, and who had different backgrounds than the people I worked with daily (such as engineers, lawyers, etc.). I realised that my career options didn't have any boundaries and that there were so many things I could do, but that I was the only one giving myself limits. I was very afraid of waking up one day with the thought that I had never tried. I could live with the fact of having tried and not succeeding, but I couldn't live with the thought that I had never tried.
What are you doing today? What gave you the idea and the desire to do what you're doing today?
After a year and a half, I didn't know what I wanted to do but knew that I wanted to create my own business. Figuring out what I wanted to do while working was very difficult, even impossible, so I resigned and did some soul searching. My husband, who had also worked for a company, had the same questions and ended up burning out and going out on sick leave. We decided to move to a city that we really liked first, then figure out what we wanted to do once there. Barcelona was a no brainer.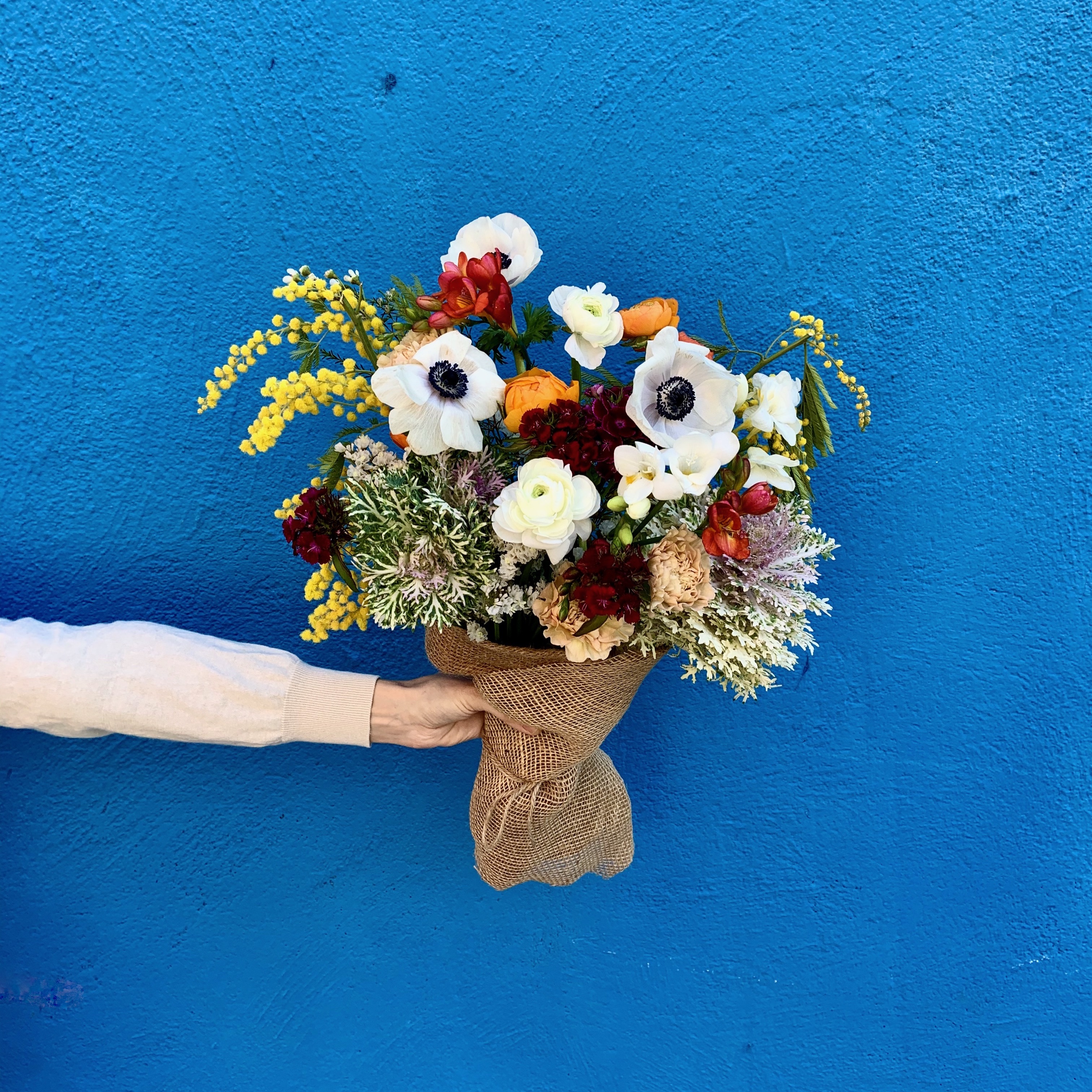 I knew from the beginning that I wanted to use my creativity to make people's hearts sing. Once I was in Barcelona, I realised that there were opportunities in the floral industry. Flowers are universal and can be found everywhere. Florists are booming in cities such as Paris and London, but not really in Barcelona. I took a three-day class to learn the basics and worked for a florist. I quickly realised that there are a lot of things that can be done to modernise in this sector, as much as the manner of making bouquets as in communications and client experience.
I decided to teach myself, to find my own style of flower arrangements, and to create something that resembled me. For months, I went to flower markets and practised making bouquets at home. I spoke to flower growers and worked in the field to learn about plants, create a webpage, etc. Those months were both incredibly exciting and frightening for me. To do it on my own allowed me to visualise and create exactly what I wanted. Making people happy, simplifying the experience, being part of the economy that promotes sustainable development in the area and the people, modernising the flower industry, and reducing waste were some of my driving forces. I also wanted to keep as much liberty and balance with my personal life as much as possible. The idea of creating an online flower shop with subscriptions, and delivering orders by bicycle met these drivers perfectly
In February 2020, I opened Mosaic flowers. I create two different bouquets each week, which lets me keep waste to a minimum. Each bouquet is wrapped in natural jute and comes with a handwritten note. They are colourful, and the styles and inspiration come from multiple sources, like a mosaic.
Voir cette publication sur Instagram
The website and customer experience are very simple. I'm very available, it has a predominant neighbourhood and people aspect to it, and I do everything myself for the moment: buying flowers at the market, creating bouquets, writing communication and creative content, customer management, canvassing, deliveries, etc.
The Covid-19 crisis and lockdown have been a real opportunity for Mosaic flowers. People spent a lot of time online and couldn't leave their homes. With a bit of paid advertising on social networking, the visibility of my brand only increased and stood out in a sector where florists did not have a strong online presence.
I've also taken the opportunity to diversify over the last nine months, such as doing the flower arrangements for weddings, events, working with other business and artists, and others. I've just launched a Christmas collection of floral objects and I am starting to hold workshops in art galleries and people's homes.
What are your development objectives?
I want to continue my momentum, increase my visibility - especially within the business community (companies, hotels, co-working spaces, etc.), and do more workshops!
If you were to give advice to any KEDGE graduate who wants to do something similar, what would it be?
There is a quote from the writer Mark Twain who helps me every day in my entrepreneurial adventure: "Twenty years from now you will be more disappointed by the things you didn't do than by the ones you did do. So throw off the bowlines! Sail away from safe harbor. Catch the trade winds in your sails. Explore. Dream. Discover!"
Know that communications are important no matter what project you are embarking on. You can have the best idea in the world but if no one promotes it properly, it's almost useless. Choose the people around you carefully. Meeting the labour market head on and being fully aware that we're evolving in an environment where permanent change is necessary to move forward.
Anything else to add? A message to pass on?
Follow Mosaic on Instagram and tell everyone about it. From mouth to ear is key!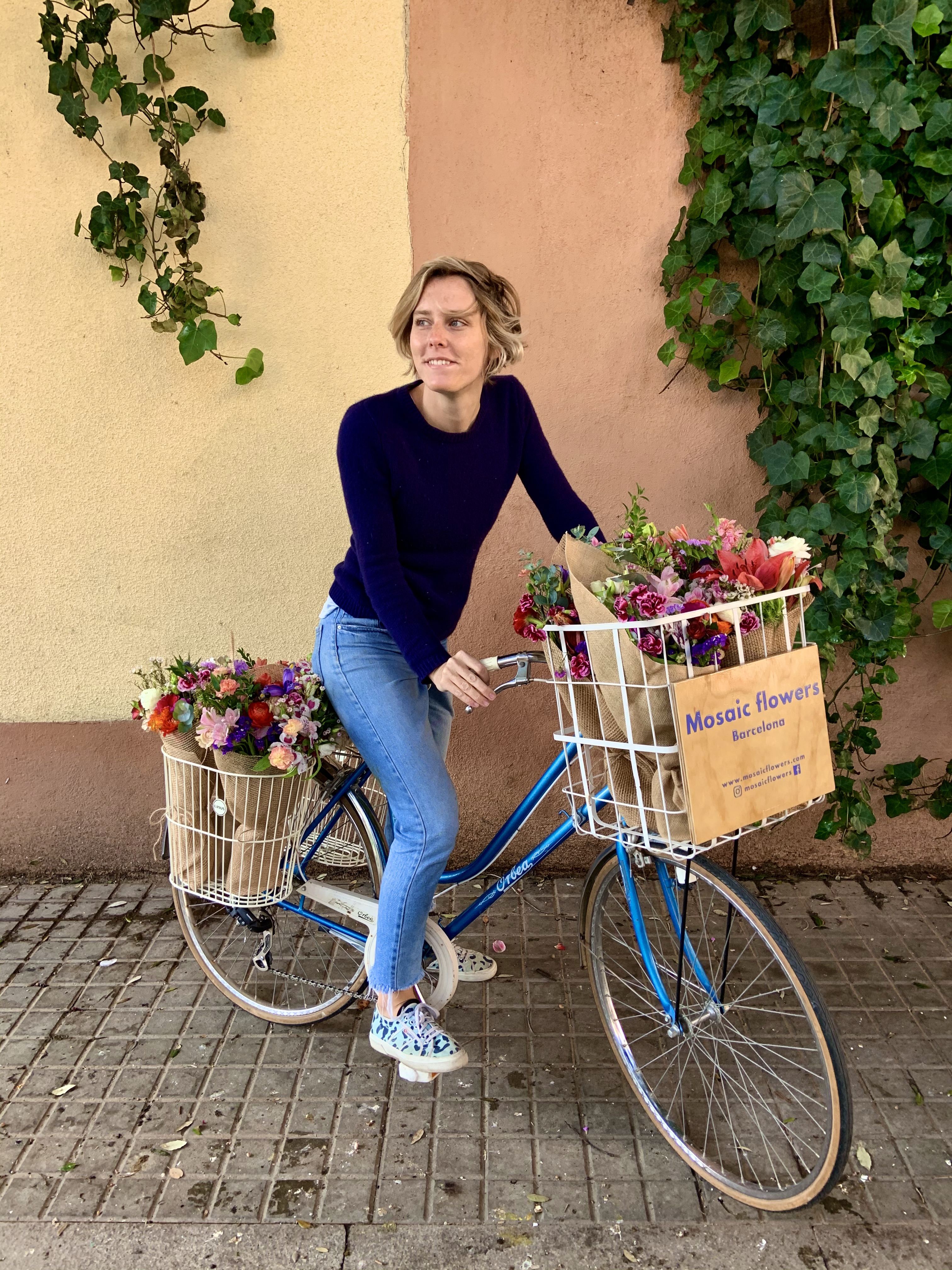 YOU ARE NOMINATED, YOU LAUNCH A PROJECT, A START-UP?