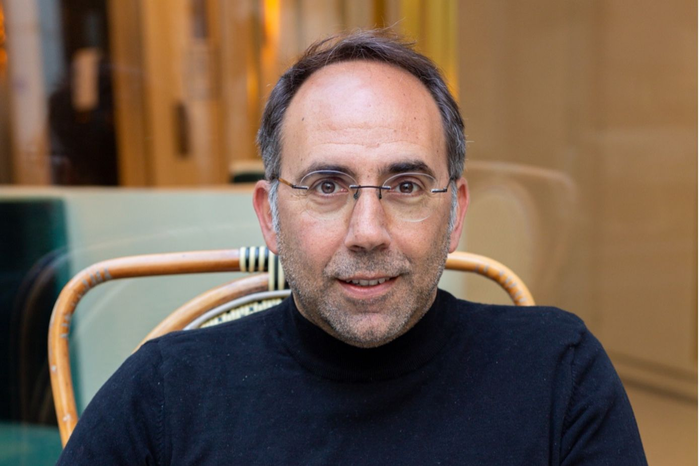 18/01/2023
Didier Mattalia, KEDGE Alumnus and Founder of Trust-Place
Didier Mattalia graduated from KEDGE in 1997 and is currently the co-founder and CEO of Trust-Place, a leader in digital ownership.
Trust-Place's aim is to give brands the ability to guarantee the ownership and authenticity of their products throughout their life cycle, regardless of whether they are sold through physical, digital, or virtual channels. Trust-Place helps them link each product to a Digital Property Certificate that protects its value over time, shares its history, and facilitates its transfer with confidence. 
The start-up creates a hyper-personal link between brands and their products and customers, including unknown ones, such as wholesalers, second-hand markets, gift recipients, etc. In addition to the certificate, the brand gets full transparency of the life cycle of all its products and owners after the first sale, thereby obtaining brand-new data, and making previously unknown information viewable and measurable.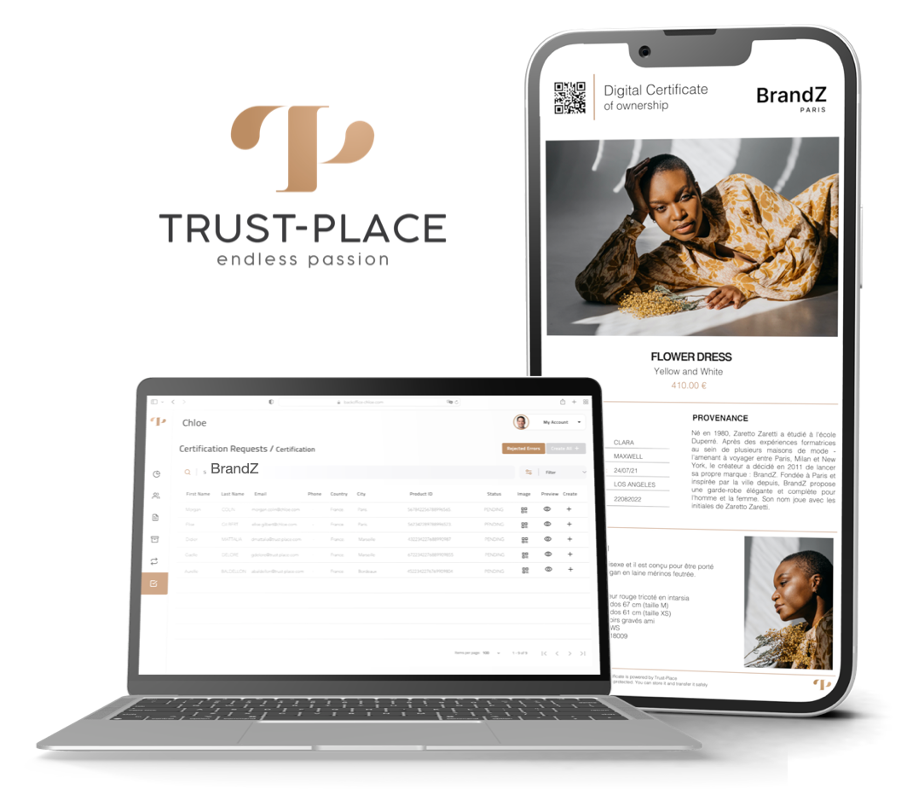 Didier, would you please tell us more about your start-up?
My partner and I created Trust-Place in January 2020, after a long background in the luxury goods and authentication industry.
Simply put, Trust-Place is an SaaS platform for creating and managing Digital Certificates, helping brands authenticate their products while gaining full visibility of the lifecycle of their products including all owners after the sale. We create exclusive communication between the brand, its products and all its owners. Customers are able to prove the ownership and authenticity of their product anywhere while protecting its value over time.
Zoom on Didier Mattalia's background
Having pioneered item tracking and labelling in the luxury goods and retail sectors for the past 15 years, Didier is now launching a new and exciting project as co-founder and managing director of Trust-Place.
To succeed in this new venture, he draws on his over 22 years of professional experience in international sales and business development, in particular his solid background in the luxury and retail industry, IoT, and SaaS platforms, innovative services, and NFC systems. 
Didier began his career at Gemplus (formerly Gemalto, the world leader in smart cards, which was acquired by Thales) in 1997 (the same year he graduated). At the time, the company was one of the pioneers in the development of "smart objects", including RFID (radio frequency identification). Didier was initially responsible for launching and developing the RFID business in the Asia-Pacific region (based in Singapore) for 5 years, through business development activities and the creation and management of a global network of partners in the region. 
He entered the luxury goods sector with Tagsys RFID in 2002 as a Sales Manager Luxury responsible for the transformation of the company. Didier was also Head of Business Development EMEA (2002 to 2006), creating and managing an indirect sales network of dedicated partners. He then specialised in the Global Business Development of traceability and authentication solutions for the Luxury market from 2006 to 2016.
He then went to work at CXIgnited as Sales Director of its Luxury Division (from mid-2016 to mid-2017), responsible for both luxury sales and international business development. The company was a spin-off from Tagsys SAS and was acquired by Mojix Inc in August 2017.
After that, Didier worked for Mojix Inc as Global Sales Director for its Luxury Goods Division ( from mid-2017 to mid-2019) and was responsible for the division's global turnover (10M €). He was also responsible for the international sales and business development of Luxury goods accounts. Didier led a team of Account Managers, Project Managers, and Customer Services focused on this market segment. 
How did KEDGE help you become who you are today, and how did its teaching help you in developing your company?
Apart from the academic aspect, KEDGE gave me the means to create and maintain an international network. In fact, most of those in my graduating class (97) have had international careers, and we are now either at the head of start-ups or in positions of responsibility in large groups. And the networking element of a business is very important.
You've hired KEDGE student Pierre-Alexis for an internship at Trust-Place. In your opinion, as a graduate, what are the reasons for and advantages of recruiting a KEDGE student?
There are several advantages, including the ability to work independently, their technical background, and ease of integration. Of course, there's also the closeness that comes naturally.
YOU ARE NOMINATED, YOU LAUNCH A PROJECT, A START-UP?