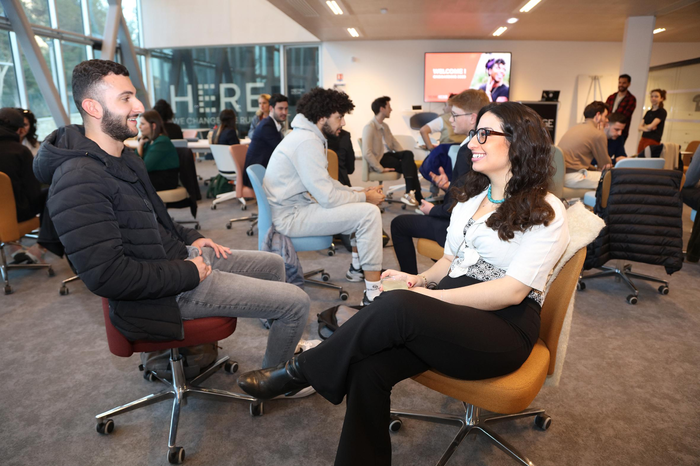 29/08/2023
CALL FOR PROJECTS: Have your start-up incubated by KEDGE Entrepreneurship!
Until October 15, 2023, apply to join one of our 3 start-up support programs (in Paris, Bordeaux and Marseille)!
To all those who dream of becoming their own boss, apply between August 28 and October 15, 2023 to join one of the startup support programs offered by KEDGE Entrepreneurship!
Why incubate your start-up?
To be supported by professionals
Receive advice from experts in various fields (fundraising, growth hacking, etc.)
Benefit from resources to help you achieve your goals
Why choose the KEDGE Entrepreneurship incubator to incubate your start-up?
Recognized as the 1st Grande Ecole for Entrepreneurship, KEDGE Business School offers entrepreneurs access to its entire network of experts (professors, researchers, professionals, coaches, etc.): advice on all aspects of business creation, from legal issues to marketing!
Incubatees have privileged access to premises in 4 French cities: Paris, Bordeaux, Marseille and Toulon.
KEDGE Entrepreneurship enables incubated start-ups to benefit from exclusive financing solutions to boost their project: Prêt d'Honneur Fund, Business Angels network, investment club...
KEDGE Entrepreneurship, a start-up support structure open to all
Whether a KEDGE Business School student, a KEDGE Alumni or an outsider, every business start-up has a place in the KEDGE incubator. You don't have to be a student at the school to join the incubator.
KEDGE Entrepreneurship offers entrepreneurs 3 support programs:
Business Creator: Pre-incubation program
Business Nursery: Incubation program
The Business Accelerator: Acceleration program
To find out which program is best suited to your project, take the quiz: Which program should you choose?
CALL FOR PROJECTS: From August 28 to October 15, 2023, apply for a chance to join one of our 3 programs!
YOU ARE NOMINATED, YOU LAUNCH A PROJECT, A START-UP?