24/06/2019
Benjamin, a KEDGE graduate living in Brazil
The 5 "KEDGE Alumni Success" Pro-Act students are currently in South America, where they come to meet our graduates.
Could you tell us about your educational background, and what you studied at KEDGE? What programme did you take at KEDGE?
There is a lot of luck and chance in my school path. I did literary and economic prep classes, "BL" at the time. I didn't really know which direction I wanted to take, so I decided to go to Sciences Po Bordeaux to keep all my doors open.
Sciences Po teaches very general studies. You learn how to write reports and summaries, which are very good skills for business, but you're not employable from one day to the next. It's good when you work in public service, because you sit an exam and can use what you've learned. But I wasn't interested in doing it that way. I was more "private", and private does not really go with Sciences Po Paris. Yes, you'll have access to a network of alumni, but Sciences Po Bordeaux is more focused international relations, more for an NGO - an environment that isn't made for me.
However, in the end, I was able to take an economic option and do an internship in the purchasing department at Pierre Fabre, a cosmetics company. My superiors were very honest with me at the end of the internship. They told me, "We don't have a position to offer you. But honestly, from a professional standpoint, we don't see what you can bring to us." So, I asked them, "What is the most reputable diploma in purchasing? Because I really enjoy it." They told me about BEM, the school in Bordeaux at the time, and suggested its MSc in Purchasing & Innovation Management (MAI). So, I enrolled in KEDGE to get this Purchasing specialisation. At the time, the classes were smaller, and we had lots of courses in English, which really improved dramatically. Also, I really learned what purchasing and trading were, how to make myself competitive, and how to present myself, which helped me conduct myself appropriately in the professional world. It also has a pretty strong alumni network. A Global Purchasing Manager at Henkel, the head of the U.S. Purchasing Division, and one of my bosses all had something in common. They all did the MAI.
At the end of the year, Henkel came to KEDGE looking for trainees, and I got a six-month internship in Paris in contract manufacturing (subcontracting). That's how I got a job at Henkel. It'll be eight years now; I was hired on 1 January 2011.
KEDGE gets you a "foot in the door ". It gives you a network, and it gives you the keys to understand the professional world. Then it's up to you to do what you want. It's not the MAI that gets you interviews for internships (laughs) or jobs, but it puts you in the right mindset.
🎬Fast & Curious - Benjamin

🎬 Fast & Curious 🎬 Dernier Fast and Curious du Brésil les amis ! Retrouvez bientôt nos Alumnis en Argentine ne vous en faites pas, c'est pas fini ! Le KAS est parti à la renconre de Benjamin, Acheteur chez HENKEL à Sao Paulo. 🇧🇷 Nous l'avons rencontré au siège dans une ambiance décontractée et conviviale vous allez voir, nous avons partagé un super moment ! Bon visionnage à vous ! 😉

Publiée par

KAS - Kedge Alumni Success

sur Vendredi 21 juin 2019
🎬 Fast & Curious 🎬 Latest Fast and Curious of the Brazil friends! But dont worry, it's not over! KAS has gone to meet Benjamin, Buyer at HENKEL in Sao Paulo. 🇧🇷 We met him at its headquarters in a relaxed and friendly atmosphere, as you will see. We had super good time! Enjoy watching! 😉
Why did you choose to go to live in Sao Paulo? Was it something you really wanted to do, or was it just that you seized an opportunity came up?
It was a career choice I made so I could grow. You'll find that at times you'll reach plateaus, and your company will say, "He's good, but is he good enough to get to the next level?" Can he manage a team?" That's what happened to me. I started in France. Then I went to Dusseldorf for four years, where I had greater responsibilities, mainly regional ones, and then I got responsibilities that were more global in nature. I ended up managing myself and my counterparts ("stakeholders").
After that, Henkel created in entity in Amsterdam and offered me a position that was cross-sectoral. I was part of a team where my bosses could see me at work and observe my enthusiasm. But to be recognised and respected at headquarters, you have to have a little more experience, especially if you are young. That's why it's sometimes good go further: get tested, test yourself, improve, and show your abilities on a smaller scale.
My "scale" here in Brazil is my team. It's certainly smaller, but very transversal. There are other challenges, but suddenly we have visibility. Brazil and South America are not easy environments. They can have improbable elections, and its currency can fall in value, as what happened in Argentina. So finally, in this environment, you get tested in real time. I also have a team of five people who work with employees in the United States, so I can also test out intercultural management.
Lastly, I had the opportunity. I got a promotion that would test my abilities working on a smaller scale. And I had the opportunity to work in a global department again, while knowing what happens on the ground, what goes on in a factory, etc.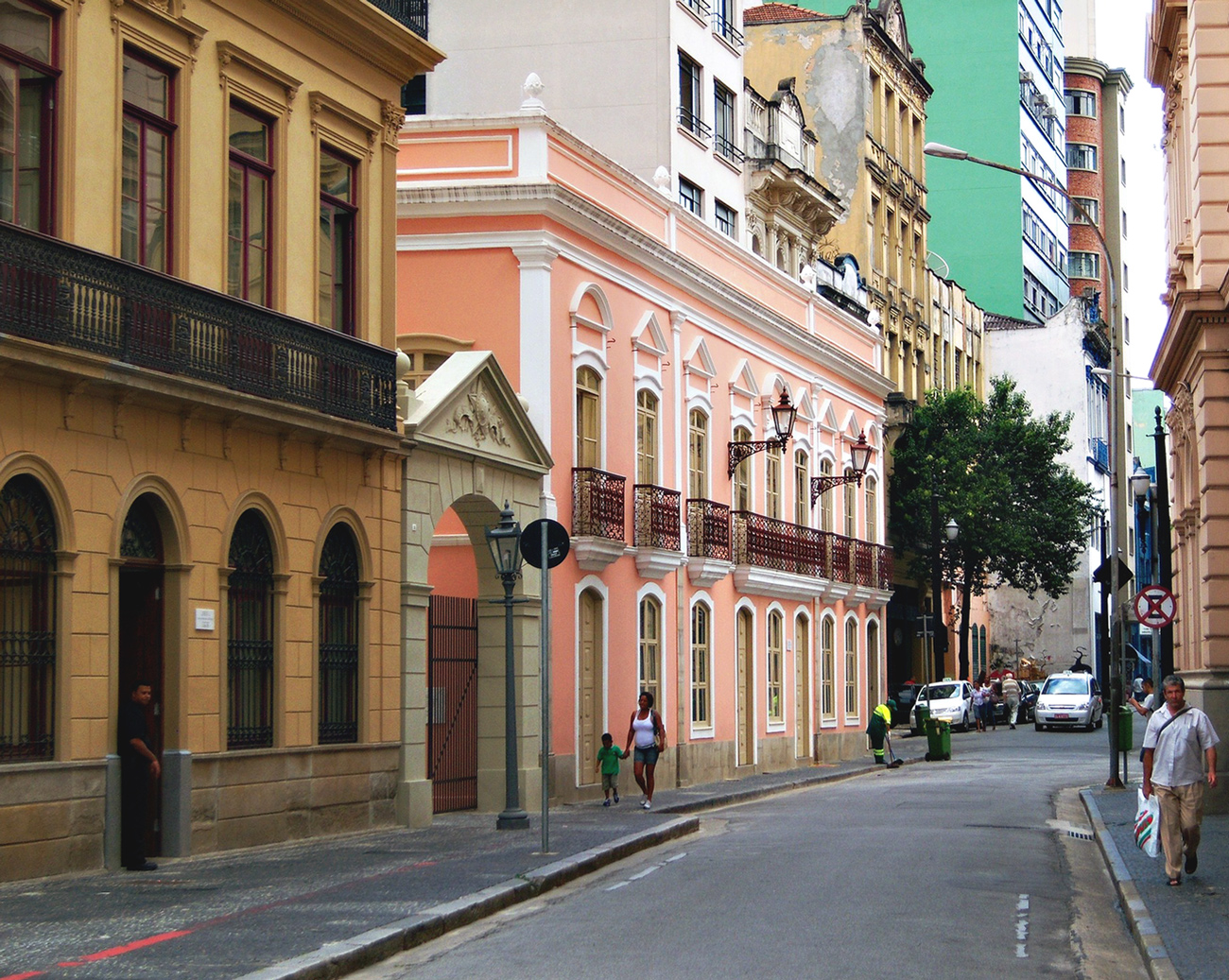 What differences do you see between the manner of working between Brazil and France?
I've never had a contract in France other than my internship or fixed-term contracts. There is a world of difference between France, Germany, the Netherlands, and Brazil.
The Germans work hard, and are proud to work. The "made in Germany" mentality is strong enough. They are direct, very structured, and there are a lot of systems. I suddenly learned from this rigidity. They will also ask you directly, without going in circles, "What is your added-value?" This happens in France, but in a more subtle way.
In the Netherlands, employers are effective, but even more direct. There are no emotions. There's only frankness, which I took in a positive way, because at least I knew and I could improve. There's a real separation between your professional and personal life. You work from 9 am to 5 pm without breaks, while in France, for example, you'll work, take a break, talk with your colleagues, and so on. But be careful of judging that. Taking breaks with colleagues is also a strength, because it creates a bond and brings a human dimension to your work. In my opinion, you have to combine the two.
Then there are the Brazilians. There's often the religious aspect - "Help you yourself, God will help you". This aspect a bit mythical. And there is a lot, a lot, a lot of emotion. I have already had meetings where people started crying. Here, when you say "hello" there is a hug, I've learned to "do" emotional. We also have to pay attention to what we say because we're not heard in the same way. I may start in English, but have switch to Portuguese to be sure they understand the nuances.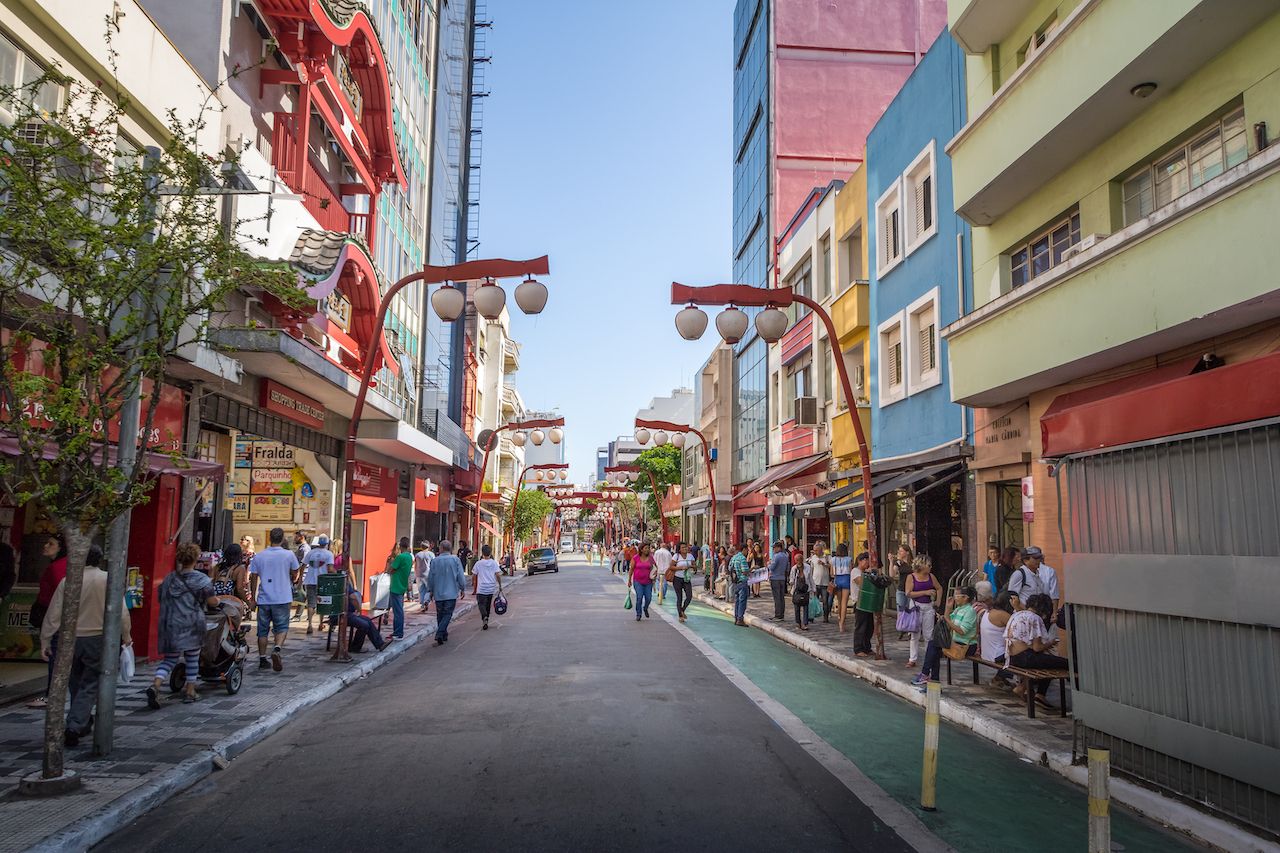 What are your plans for the future? Where do you see yourself in 5 years? In 10 years?
I do not see myself in France, but returning to Europe - to the Netherlands or further away, to Asia for example. With Henkel, I can move around a lot, which is also a strength of a large company. There are many opportunities. On the other hand, one of the weakness of large companies is that there are a lot of people, so you risk being very compartmentalized. Here at Henkel in Brazil, we are smaller so more transversal.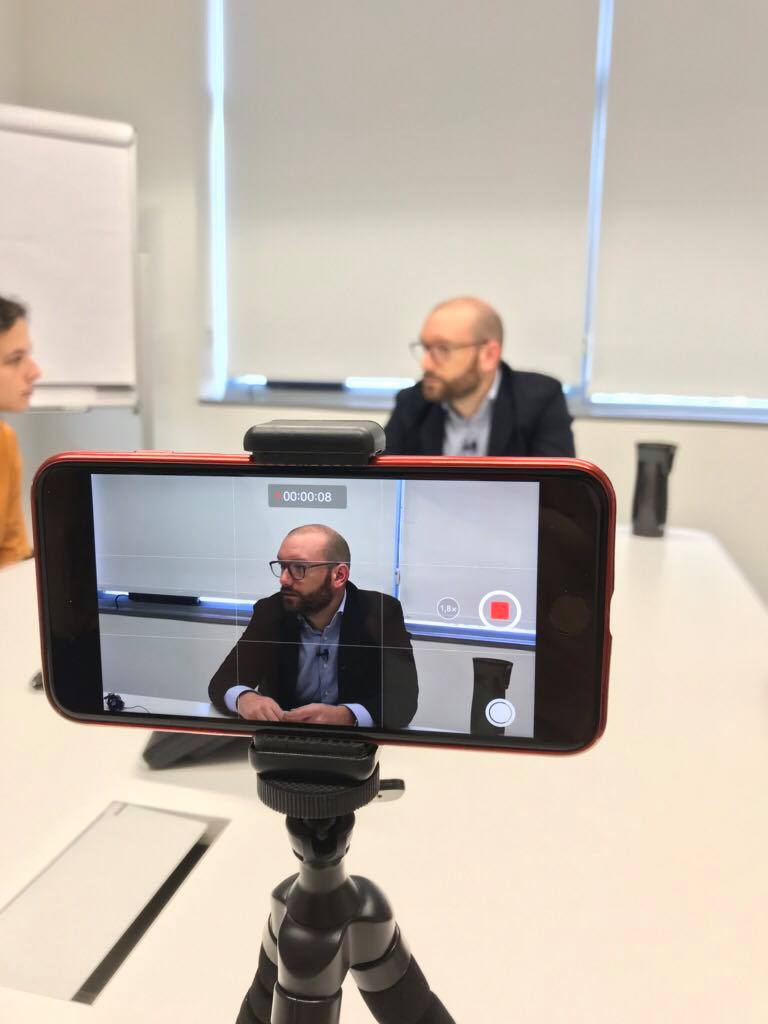 How did KEDGE help you achieve to your goals after you moved Brazil?
I met other people. There are many different types of profiles in a specialised master's degree, and not just the students. There are also people who have already studied, people who have already experienced the "school of life" and who bring something a to additional to projects. Me for example, I was at Sciences Po so do things in a step-by-step manner (laughs), my colleagues have a very different approach, and I've soaked in their way of seeing things. There came from small- and medium-sized businesses, private sector, public service, and who were changing careers. It's all very interesting.
And then, I've made some very good friends (laughs).
Did you have any apprehensions before you left?
Yes of course. When you're going to Brazil, you'll hear a lot of negative things through French networks and information. You have to deal with your family, who're stressed by your leaving.
And then if you are in a relationship, there are choices that are not easy to make. You have to find a job that suits both of you.
And then there is a dimensional aspect. There's the traffic. Sao Paulo has 12 million people - much more than the Netherlands, and much more than in Greece. My wife is Greek, so it was a shock for both of us (laughs).
The language barrier can also seem like an impediment. Brazil has 300 million people who do not need to speak English, because it has its own market. Yes, Brazil is an exporting country, but of grains, agriculture, or metals. So, they don't really need to look outside the country. The country's way of thinking and acting is gradually changing. For example, but they don't speak Spanish either, even though Brazil is the only Portuguese-speaking country on the continent. English is not part of their curriculum. If someone can speak English, it's only because his or her parents could afford to pay for lessons for their children. Once again, this is something that is gradually changing - the country is developing, the middle class is developing. The advantage of Sao Paulo? It's an economic centre in Brazil where these changes happen more quickly.
So many apprehensions, but there are also a lot of positives that have come from this great experience.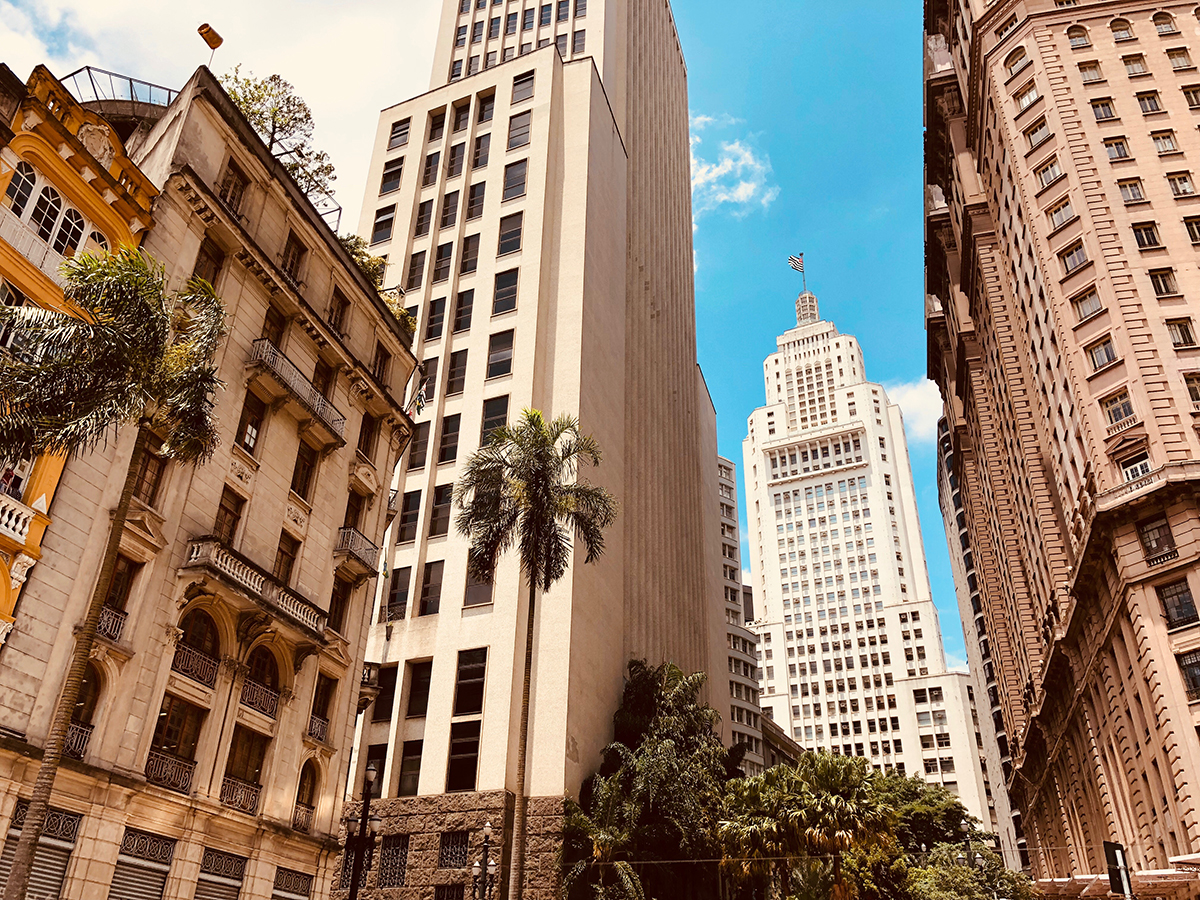 What advice would you give to a young KEDGE graduate who is hesitant to start his or her professional career in Latin America?
Don't give up because it is difficult; it's not a continent that gives of itself easily. Chile and Mexico are very pro-business, Argentina is a period of reflexion. So, don't give up on Brazil. There are ways in if you're interested. One of my friends had done a lot of VIEs in French companies that were turning to South America. There are plenty of working formats that are booming here - like co-working.
After that, it's up to you to sell yourself to companies. For example, you could say, "I know this continent, there are things to do, there are minimal costs". And it's a market where there aren't many French. It is turning more and more to the United States, but there are things to do, and the French know-how is renowned.
What do you think the growth sectors in this country are? For example, are there positions for new graduates?
Agro-business - but you have to be careful because they are starting to be very GMO. Whereas in France, on the contrary, we know how to live without GMOs, and our companies are very well known for that. Why not do the same thing here?
Cosmetics are also something we don't do much of. What's more, I think that here they are the 2nd market after Korea. Brazil is not an ethnically united country so there is a lot of mixing. From my point of view, we have all the keys in hand to come here and improve the cosmetics market. For example, there's curly hair, smooth hair, etc. And that we also know how to do in France.
Infrastructure is also another area where the French are very strong and Brazil a little less. It is a country where to go from point A to point B is very long and complicated. There are a large majority of roads that are dirt and with the tropical rains it is a disaster.
What have you found here that you wouldn't find in France?
The cuisine – there's an enormous variety of products. The people, the culture – everyone is very open. The music, which is very important here. They have an enormous a repertoire of music. The Brazilians sing everywhere. There are songs on the radio that the singer begins, and the public finishes it. There are people who play on the streets at night. And of course, there is the incredible wildlife and landscape (like the Iguaçu Falls).
What as a role as an Alumnus? You've gone through KEDGE and are now part of our global network.
I play squash with Jérémie Martinez, for example (laughs). The network has given me friends – a new family. I had lived with a former MAI graduate for two years in Dusseldorf. She's one of my best friends, and I'll be godfather to her son. We try to see each other in no matter what city we are. That's also a good thing about the network. It's not always easy being a Frenchman living abroad.
---
Interview conducted in Sao Paulo by the five KEDGE Alumni Success Pro-Act students.

FIND OUT MORE ABOUT THE KAS PROJECT
DID YOU GET A PROMOTION, OR ARE LAUNCHING A PROJECT OR A START-UP?