22/09/2022
Alumni Story | Echo ZHANG: MBA Supported Career Advance in Luxury Industry
Echo ZHANG SJTU-KEDGE Global MBA 2018 Associate Commercial Director, A.Lange & Söhne
Echo ZHANG's passion for the luxury industry, derived from her interest and love of culture, art and aesthetics, has led her to be dedicated to the industry for over a decade now. She has served multiple luxury brands including Montblanc (part of Richemont Group), Dior, Bottega Veneta and Omega (part of Swatch Group). In 2018, to overcome foreseeable career bottlenecks, Echo chose to sign up for the SJTU-KEDGE Global MBA Programme. Echo's career also entered into a new stage as her overall management skills and abilities improved. 
In 2020, Echo joined A.Lange & Söhne, a German manufacturer of haute horlogerie. After graduating from the MBA Programme in the same year, she was promoted to be Associate Commercial Director of the same company. Despite the challenges brought about by the new role, Echo has been well equipped with management theories, flexible mindset of business thinking and rich resources and networks to shift from implementing decisions to making decisions herself. 
Choosing A Career that Fits Your Personality
Graduated from Nanjing University with a major in journalism, Echo has always been interested in writing, art, aesthetics and other related fields. Starting from an intern journalist, she sought to push the boundaries of her abilities and became a management trainee of a retail group, thus embarking on a decade-long journey in the luxury sector. 
 
The luxury industry perfectly met Echo's career expectations. As a management trainee, she had the opportunity to experience different positions in various departments such as marketing, sales and human resources in as short as one year, and finally got a position in "retail management", which is also the core of the luxury industry. Moreover, the Group provided her with systematic professional training and a very clear career path. In addition, the luxury industry was on the rise in China back then, with plenty of job opportunities in the market as well as broad employment prospects. 
 
Echo made up her mind to stay in the industry primarily because of the pleasure of culture, art and aesthetics stemming from her job. For example, during her first four years at Montblanc, Echo came to know a myriad of cultural stories, aesthetic concepts and artworks about writing instruments. Various brand activities were also sources of such pleasure. By communicating with customers with aesthetic pursuit, Echo could consistently broaden her horizons and explore unknown territory. The perfect balance of making a living and at the same time enhancing cultural and artistic appreciation is what essentially motivates Echo in her work. 
Continuous Self-Improvement Helped Overcome Professional Bottlenecks
Despite her accumulated experience in the luxury industry, Echo found her development stagnated. In 2018, she was promoted to become Regional Retail Manager of Swatch Group. At the same time, she realized that it is necessary to see beyond her own department and learn more about the operation of the whole company and the key KPIs of other departments in order to conduct better cross-departmental cooperation and achieve win-win outcomes. What's more, after 10 years working in the same industry, you are either promoted or fixated. If you want to make a breakthrough, you must improve yourself, abandon habitual thinking, communicate with people in different industries and understand their career paths, as well as discover other career possibilities. 
 
Therefore, Echo decided to sign up for an MBA programme, and soon decided to choose the SJTU-KEDGE Global MBA Programme.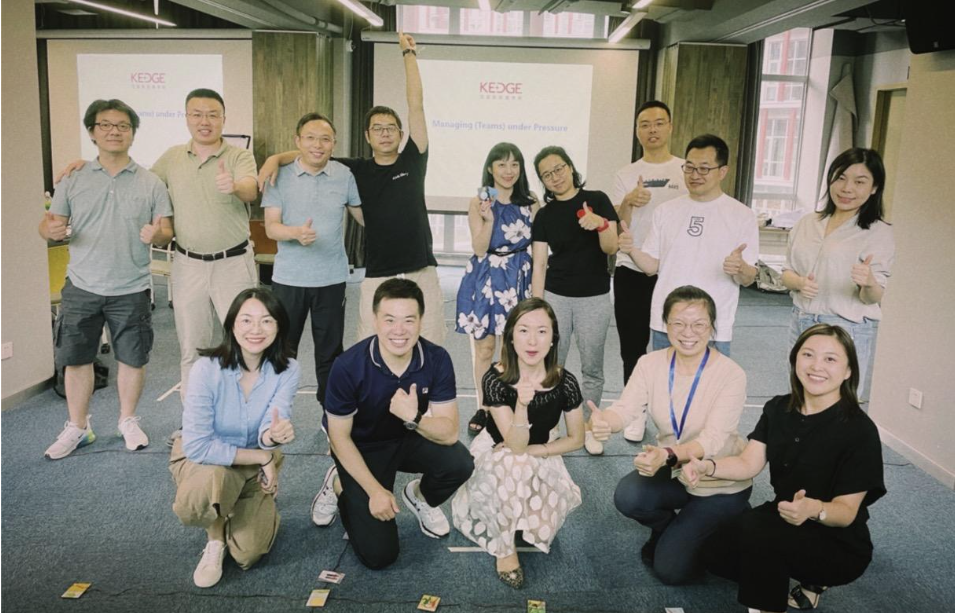 Echo believes that a French MBA programme is the best choice for those who work in the luxury industry. The leading roles of French luxury brands in the world is self-evident, therefore, courses designed by schools with French/European background will be more conducive to participants' understanding of the commercial thinking of established luxury brands. 
 
Moreover, the Programme has an international faculty of professors with strong backgrounds of theoretical research. More importantly, on top of their academic excellence, all the professors have rich practical experience. Additionally, English-taught courses can help improve her language abilities, which suits her working environment in a multinational company. 
 
Lastly, the Programme does not require the result of MBA entrance examination and selects participants in accordance with its own set of standards, with more weight given to their understanding and experience of business management. The course schedule of the Programme is very flexible and is therefore very friendly for business managers who want to juggle both work and study. 
Join A.Lange & Söhne: MBA Supported Transitioning from Implementation to Decision-Making
During her study at the SJTU-KEDGE Global MBA Programme, Echo joined A.Lange & Söhne. After graduating from the Programme, Echo was promoted to become Associate Commercial Director of the company. 
 
Like the other great brands Echo served, A.Lange & Söhne boasts profound historical, cultural and artistic heritages. She quickly found herself embracing the company culture and its positive atmosphere. In 2021, Echo was promoted once more and her responsibilities expanded from retailing to overall commerce. Transitioning from implementation to decision-making requires her to always keep tabs on changes and be prepared, which presented Echo with new challenges. 
 
Faced with such a change, Echo found tangible support from the MBA programme.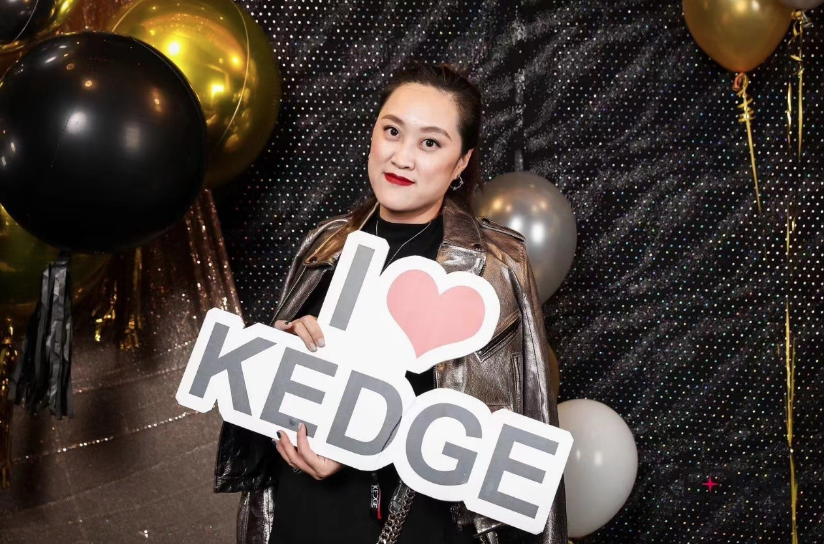 In terms of business understanding, the Programme provided her with rich background knowledge of other industries and helped her to gain insights of ideas of various stakeholders. Moreover, the accumulation of management knowledge and skills as well as business knowhow have broadened her horizon, allowed her to see the bigger picture and make strategic decisions from the perspective of the company's overall operation. 
 
In terms of company operation, the Programme provided her with many practical case studies and tools. The rise and fall of large companies and the formulation of brand strategies discussed in class served as great references for Echo. Meanwhile, the introduction of tools such as Business Model Design and Team Model Design facilitated her understanding of tools that can be disposed of when problems occur. 
 
In terms of networks and resources, her professors and talented classmates from different industries have greatly supported her in making decisions. Take Professor Michel GUTSATZ as an example. When encountering brand-related problems, Echo would seek his advice and always find her mind opened up afterwards. Her fellow classmates Sophia and Sueanne, both with rich experience in the luxury industry, could always give her inspirational suggestions and help clarify her thinking whenever she came to them with specific questions.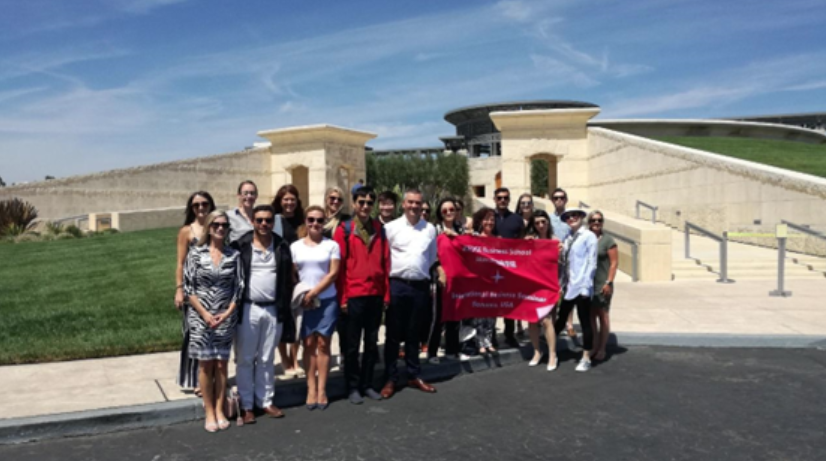 "The 2-year MBA study has given me a lot of help in both work and personal growth. It not only taught me hard skills of auditing, finance, and marketing, but also helped me make great progress in leadership skills. In addition, the coaching sessions provided by the Programme also taught me how to manage myself and helped me develop a good habit of reviewing self-growth every month." 
Future Plan: Stay in the Luxury Industry and Grow Together with the Brand
Talking about career plan, Echo said that in the next 3 to 5 years, she still plans to be a professional manager and stays in the luxury industry. On one hand, she wants to continue to savor the pleasure of the luxury sector, and on the other hand, she is optimistic about A.Lange & Söhne's development prospects in China. 
 
Echo confessed that she was very lucky. When joining A.Lange & Söhne, the brand was still in the burgeoning stage of building reputation. Then it entered a period of explosive growth in 2021 thanks to the adequate preparations made by the team. 
 
The outbreak of the pandemic has certainly led to some operational hiccups, but when looking at the bigger picture, luxury brands gained a new perspective. Despite the pandemic, the business of the luxury industry in China has grown by leaps and bounds, demonstrating the strength and potential of the Chinese market. For manufacturers of prestige watches, many of their international exhibitions now choose to be held in Chinese cities, such as Shanghai, which could help brands expand their consumer base, raise awareness, and attract more customers.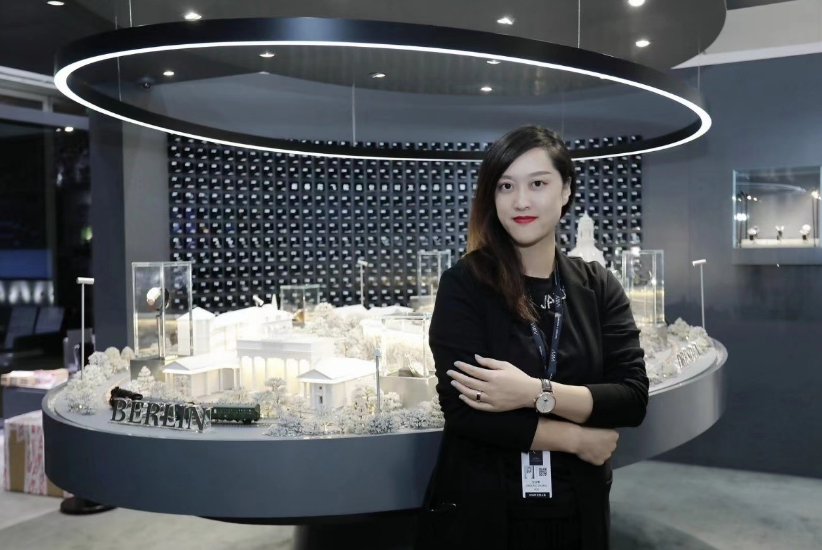 The Chinese younger generation who values individuality and brand value have higher consumption power, said Echo, therefore, high-end watches have seen its customers become younger. Many of A.Lange & Söhne's customers were born after the year 1990 or even 2000. They are highly demanding of aesthetics, value and quality. They also have the vision to make such an investment and the ability to appreciate it. 
 
A.Lange & Söhne CEO Wilhelm Schmid once said, "A.Lange & Söhne strikes a good balance between tradition and innovation". There are only several thousands of A.Lange & Söhne pieces produced every year in the world. Being both unique and rare, watches of A.Lange & Söhne are certainly going to have a larger growth potential in the market.  
for Future Participants: Stay Motivated, Use Resources Well and Never Stop Learning
For those who are still hesitant about applying for an MBA, Echo's advice is to make a correct assessment of your current status of career development and choose a programme that suits you. If you are a professional manager in the luxury industry, the SJTU-KEDGE Global MBA Programme would be a good choice. 
 
For those who have been enrolled to this MBA programme, Echo's advice is to be fully committed to and take the initiative in study. All professors are very professional and academic oriented. All courses require pre-class preparation, high level of concentration during class and regular reviewing and reprocessing afterwards. For professional managers who need to juggle work and study, the burden is by no means small. However, the more you invest, the more rewards you will gain from earnest learning. For example, accessing practical tools and inspiring methodologies that are directly applicable at work. 
 
Echo's second advice is to make good use of resources outside of the class. MBA is not only an academic degree, but a collection of theoretical knowledge and practical models, as well as a network consisting of professors, classmates and alumni. Efforts are needed in building the collection and the network during the study period, but they will continue to benefit you after graduation. 
 
For Echo, although the two-year MBA study has ended, she still maintains close ties with the School and her classmates. Whether it is services provided by the School, gatherings of classmates, or activities organized under the auspices of alumni, they are an extension of the MBA study and bring added values to all KEDGEbs.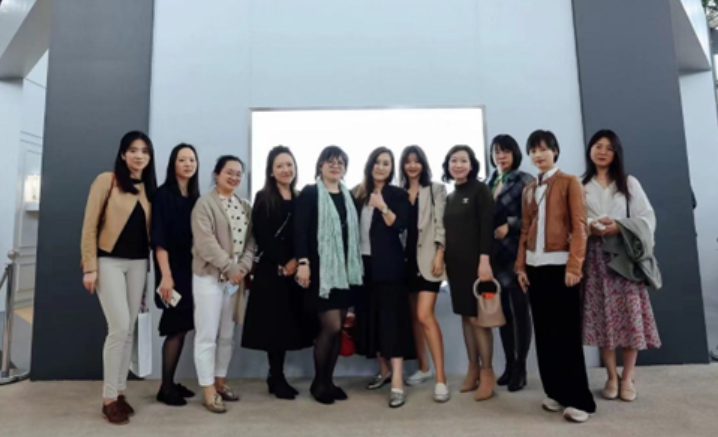 Watches & Wonders Shanghai 2021 - Special Visit of KEDGE alumni at A. Lange & Söhne Booth 
DID YOU GET A PROMOTION, OR ARE LAUNCHING A PROJECT OR A START-UP?