07/03/2018
A passionate gourmet, this alumna has just launched her delicatessen shop.
After several successful experiences in the food and events sector, Morgane Peltier (ESC 2011) has created, with her partner, "Aux Toqués du Bocal" a delicatessen shop.
Hello, Morgane! To begin with, can you tell us about your educational background: what did you study at KEDGE, and before joining KEDGE?
After obtaining a licence in Applied Foreign Languages, English and Spanish, I wanted to get a more concrete degree that was recognised in the professional world. So I participated in the cross-over entrance exams to join the second year of the ESC Grande Ecole programme. Out of all of the schools where I took the entrave exams, KEDGE Bordeaux emerged as the obvious choice: the place, the atmosphere, the seriousness of the programmes, the opportunities afterwards. After the oral exam, I had made my choice. I spent two great years in the school, where I followed a custom made marketing/communication curriculum. In addition to the interesting classes, in which we welcomed professionals from major groups, whose jobs we secretly wanted, student life was very dynamic between the integration weekend, campaign events to elect different boards, and the "BEMiennes" parties, etc…
At the time, I was already interested in food (my roommates can probably attest to that...). I was able to choose a module on "Flavours, tastes, and perfumes" as part of my curriculum. We had great classes: pairing food and wine, sommellerie, marketing taste, etc. Ever since then, I have always wanted to work in the field, and maybe one day start my own company. That is why I decided to work in the restaurant industry after graduation.
Tell us about your background after graduation, what jobs did you have?
Once I obtained my degree, I was hired to work as Customer Service Manager and Cooking School Manager for a great restaurant: L'Amandier de Mougins (06). A little side note: If you have a chance to go, I recommend it hands down. The Denis Fetisson and his Executive Chef Didier Chouteau, as well as their whole team but a lot of heart into every plate, and the result is always stunning. Thank you and congrats to them. In just a few months, I discovered the behind the scenes of a semi-gourmet restaurant, how it works, fine dining, and customer relations. I had diverse missions: welcoming clients, creating seating charts depending on the reservations, managing the restaurants shop, and organising cooking classes. I did a little bit of everything, and then another opportunity came up.
I found a job as Sales Manager for a caterer in Marseille: St-Once Traiteur. My job? Selling meal trays and event services, while organising and piloting events from start to finish. It was a fascinating job and I gave 200% of my energy for three and a half years. As a result, I was asked to manage the site when the current director was moved to another region. Then due to certain life events, I ended up back in Bordeaux in early 2017, working as Development Manager for a Accountancy Firm. However, I still had the idea in the back of my mind to start my own business, and the "Graal" appeared. With my partner, Alexandre, who also worked in the restaurant industry for 12 years, and is from the Landes region no less, we found a small space in the middle of downtown Mont de Marsan, that perfectly fit our project, and we fell in love.

Tell us about your delicatessen shop, "Aux Toqués du Bocal".
Today, the company has been created:
Aux Toqués du Bocal
. We are the happy managers of a delicatessen shop with regional products in jars, a restaurant at launch time, and the delivery of meal trays to companies. After a little construction work in the kitchen and some rearranging, we are opening on Monday, March 12th! Why a delicatessen shop? To carry on our family tradition. Indeed, Alexandre's mom worked in the duck industry and sold her own recipes in cans and jars. The recipes were passed down to a traditional cannery, which is one of our suppliers. Wine is also part of our family history. Alexandre's dad was a steward for several wine estates. Alexandre we could say, fell into it when he was little. And so that our customers can taste all our products, we have a small restaurant with a nice terrasse for sunny days. And the delivery of meal trays? That was our job at St-Once Traiteur and its an activity that isn't very developed in Mont de Marsan, so we are happy to start it!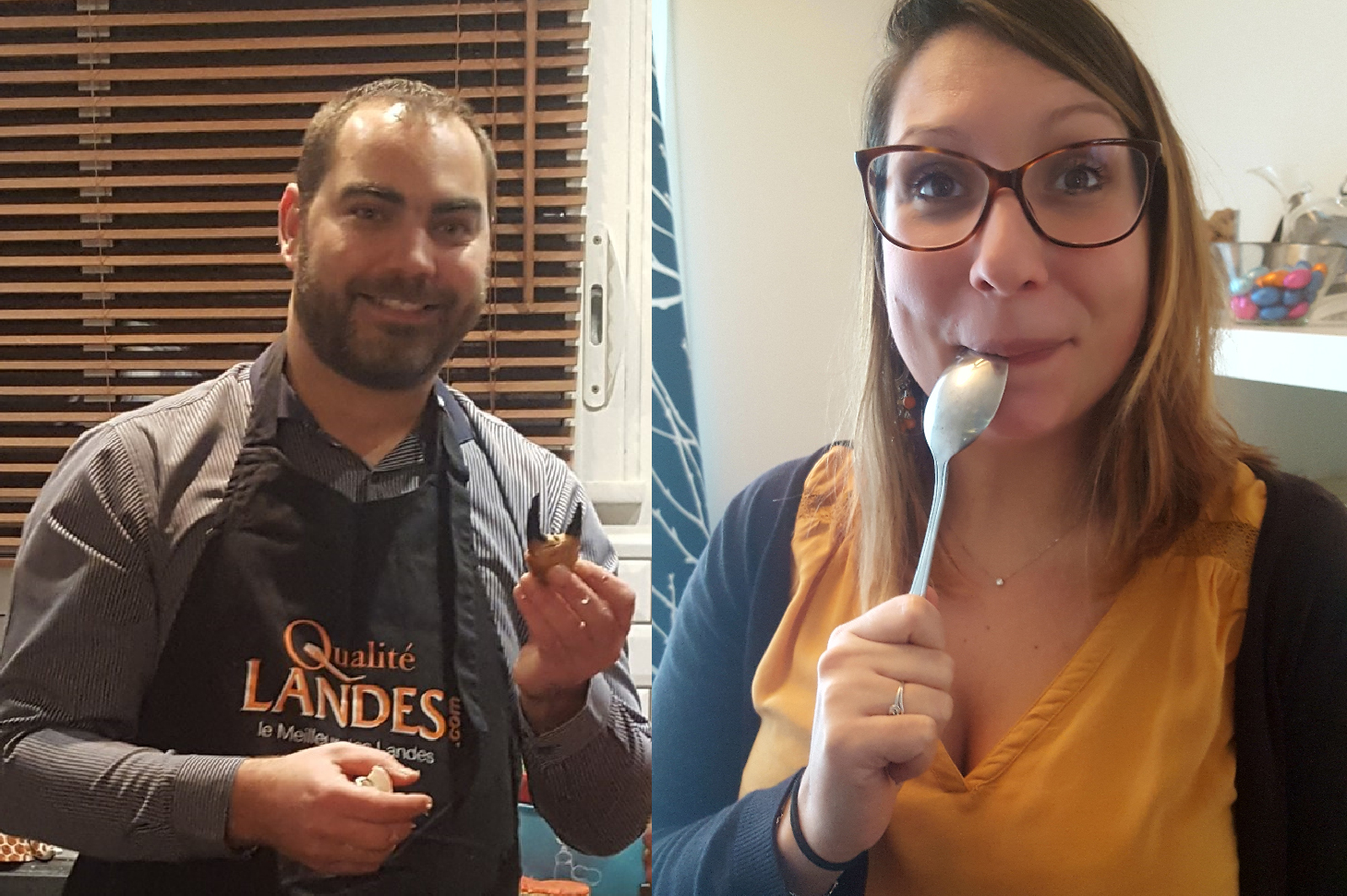 What are your objectives for the future?
To start off on the right foot and celebrate the occasion, we are inaugurating our shop on Friday, March 16th at 6 pm. We hope it will open a few new horizons.
Additionally, we launched a crowdfunding campaign on Tudigo. The money we collected is helping us launch our activity and manage the costs of the launch, especially in terms of communication. As such, we are working on creating an e-commerce site, to sell our jars and meal trays online. Another area of development for this small company. To go further, we are going to organise an afterwork event every Thursday evening. It will be a nice time for clients to meet up, relax, exchange ideas, and network over charcuterie boards and a glass of wine. Finally, we will present for the Madeleine day celebrations, with a bar on our terrasse, to celebrate the event with the festayres.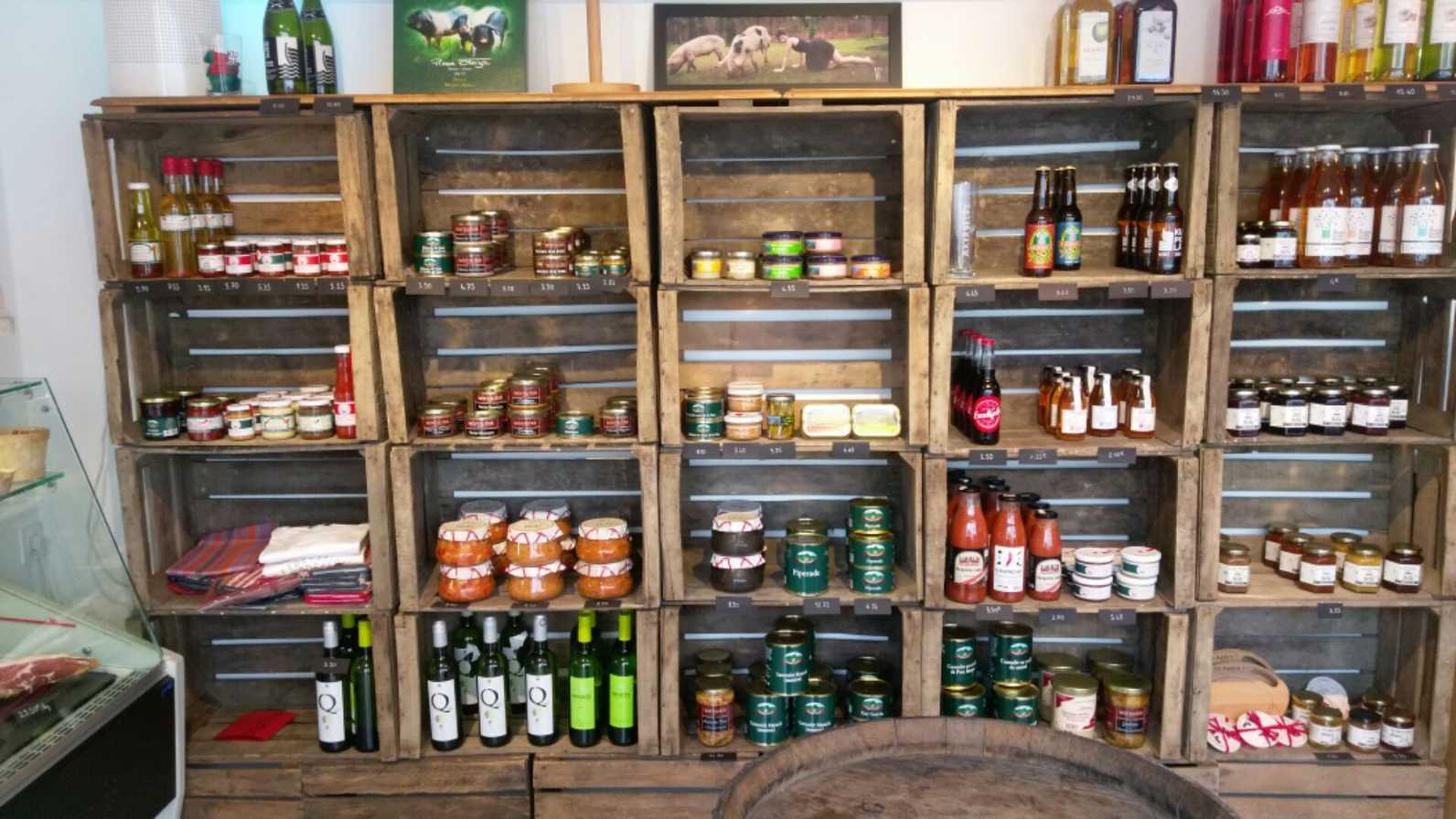 How did your time at KEDGE Business School help you in your career and this project?
KEDGE allowed me to start my professional life with a good base of knowledge and skills as well as the desire to provide my own contribution to a company, to grow, and always learn more. With the path I chose, and the courses offered in the core curriculum (accounting, finance, marketing, etc..), I acquired a diverse skill-set that has helped me throughout my career, and even more so now, as a business owner.
If you had one piece of advice for KEDGE students and alumni what would it be?
My motto: when we want it, we can do it! The school gives us the tools to be the masters of what we want to become. Use them! You have to know how to take risks, it is always worth giving it a shot.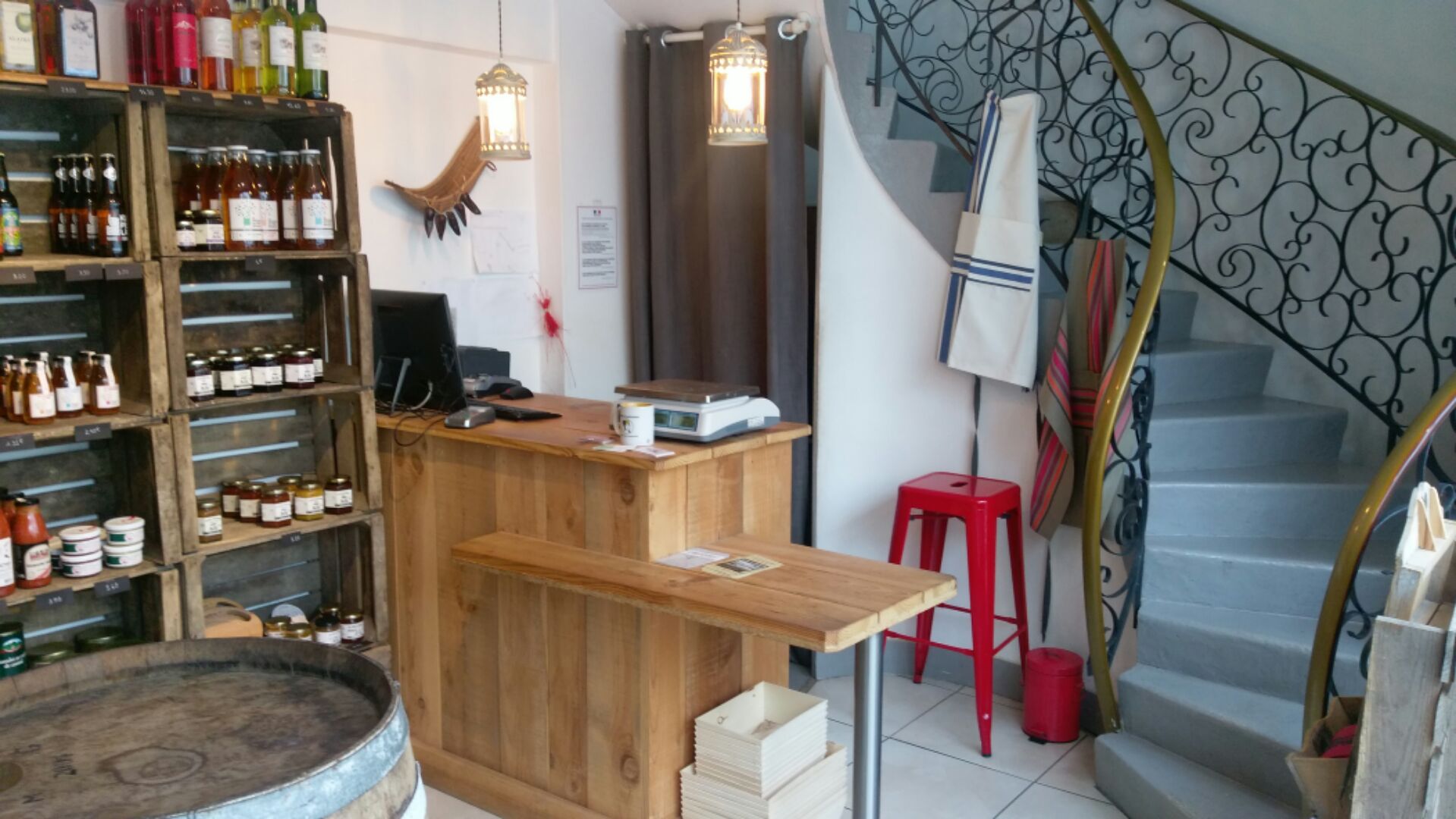 YOU ARE NOMINATED, YOU LAUNCH A PROJECT, A START-UP?