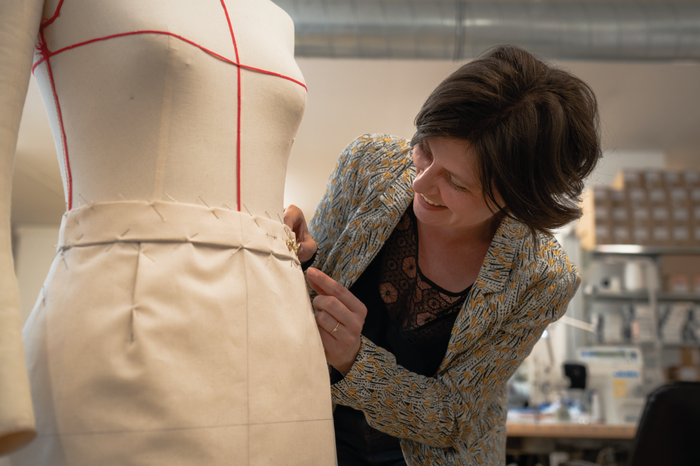 13/05/2022
A new brand of eco-responsible fashion created by a KEDGE Alumna
Florence Marceau, a 2012 graduate of KEDGE's Grande Ecole Programme, has launched a Ulule campaign to finance the creation of her brand of adjustable clothing that is eco-friendly and made in the Ile-de-France.
Florence Marceau, a KEDGE Business School graduate, has created a new brand of eco-responsible, Made in France fashion and has released her first product, the Emilie skirt - a wrap skirt that adjusts to the shape of the woman wearing it. La 8ème Fois is a clothing brand whose pieces are designed to adapt to each body shape, not the opposite. The pieces are eco-friendly because they are made from new, but unused fabric, and local because they are designed in Saint-Ouen and sewn in the Ile-de-France.
La 8ème Fois concept arose out of a simple observation:
On average, garments are worn only seven times before being tossed out (Fondation Ellen Mc Arthur, Une nouvelle économie des textiles (A New Economy of Textiles)). This is an average, but it must be remembered that we buy 60% more items of clothing than we did 15 years ago and we wear them only half as long. Why? Because we bought something for a particular occasion and can't wear it again, because we bought something on the spur of the moment that we later regret, or because the quality of the item is such that it can't be worn any longer. La 8ème Fois is a brand of clothing that are designed to be worn more than seven times so that we stop considering clothing to be just discardable objects. However, in order to increase the number of times an item can be worn, it must adapt to the person wearing it, without sacrificing style. That's the concept of the La 8ème Fois.
Florence started her career in the consulting field. In 2021, she decided to dedicate 100% of her time to an entrepreneurial project that was in line with her own values of respect for the environment, ethics, and responsible consumption. With this decision made, Florence chose to combine her values with her passion for sewing, which she got from her maternal grandmother.
In June 2021, she received a Professional Skills Certificate in Fashion Occupations (CAP Métiers de la Mode - Vêtement Flou). While studying pattern making, Florence came up with the idea of creating an adaptable garment for women, whose bodies change over the months and throughout their lives. This is how the Emilie skirt was conceived: a wrap skirt with buttons on the waistband that allows it to be narrowed or widened by up to 3 cm on each side, which corresponds to a span of one and a half clothing sizes. But that wasn't enough! It was also necessary to limit the environmental impact of producing the brand's pieces. That's why Florence chose to work exclusively with upcycled fabrics from dead stock - surplus new fabrics that had been forgotten. By using already existing new materials the planet's limited resources are being preserved. Finally, Florence wanted to promote local craftsmanship, which is why the pieces of La 8ème Fois are designed in Saint-Ouen and fabricated in workshops in the Ile-de-France.
After the Emilie skirt, other types of adaptable, adjustable, and customisable clothing will be offered for sale, always made from existing stocks of fabrics. These new pieces will be intended for both women and men, as men are also looking for more sustainable alternatives for their clothing.
To finance this project, Florence has launched an Ulule campaign to fund the first run of the Emilie skirt: https://www.ulule.com/jupe-emilie-la-8-eme-fois/
More than 3,000€ has been raised in support of this project, which is 60% of the targeted objective. There's still time to contribute until 23 May, by pre-ordering the Emilie skirt or accessories made from fabric scraps. You can also simply make a donation on the platform.
Do you want to know more?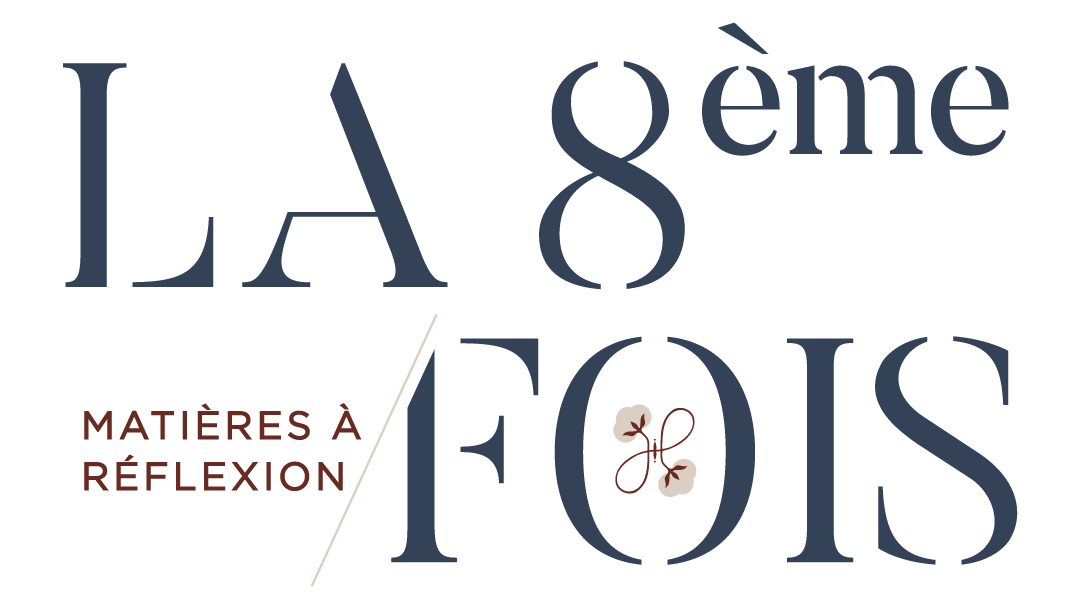 YOU ARE NOMINATED, YOU LAUNCH A PROJECT, A START-UP?