03/02/2017
A KEDGE graduate is publishing a biography with Fayard publications.
If all French people know the sad story of John Fitzgerald Kennedy, many of them have perhaps never heard that of his brother, Robert Francis Kennedy, who was, however, also a very well-known politician in the USA. After realising that no tribute had been made to him in France since his assassination in 1968, Guillaume Gonin, 2010 ESC (Graduate School of Business) graduate and politics enthusiastic, set about writing his French biography.
Following a science baccalaureate and two years of preparatory classes in the Paris region, Guillaume decided to join the Bordeaux campus of KEDGE Business School in 2007, where he threw himself into, among other things, music. Following a university exchange in Mexico, where he selected classes focused on political sciences, he started a Masters at the Institute for International and Strategic Affairs (IRIS). Completely engrossed in his studies, he logically focused on politics from the end of his course, when he was led to work closely with MPs and Hubert Védrine, the former Minister for Foreign Affairs. Today, Guillaume works within the ministerial cabinet (Overseas Department) as an adviser. At the same time, being interested in writing and journalism, he started to write the first French biography of Robert Kennedy.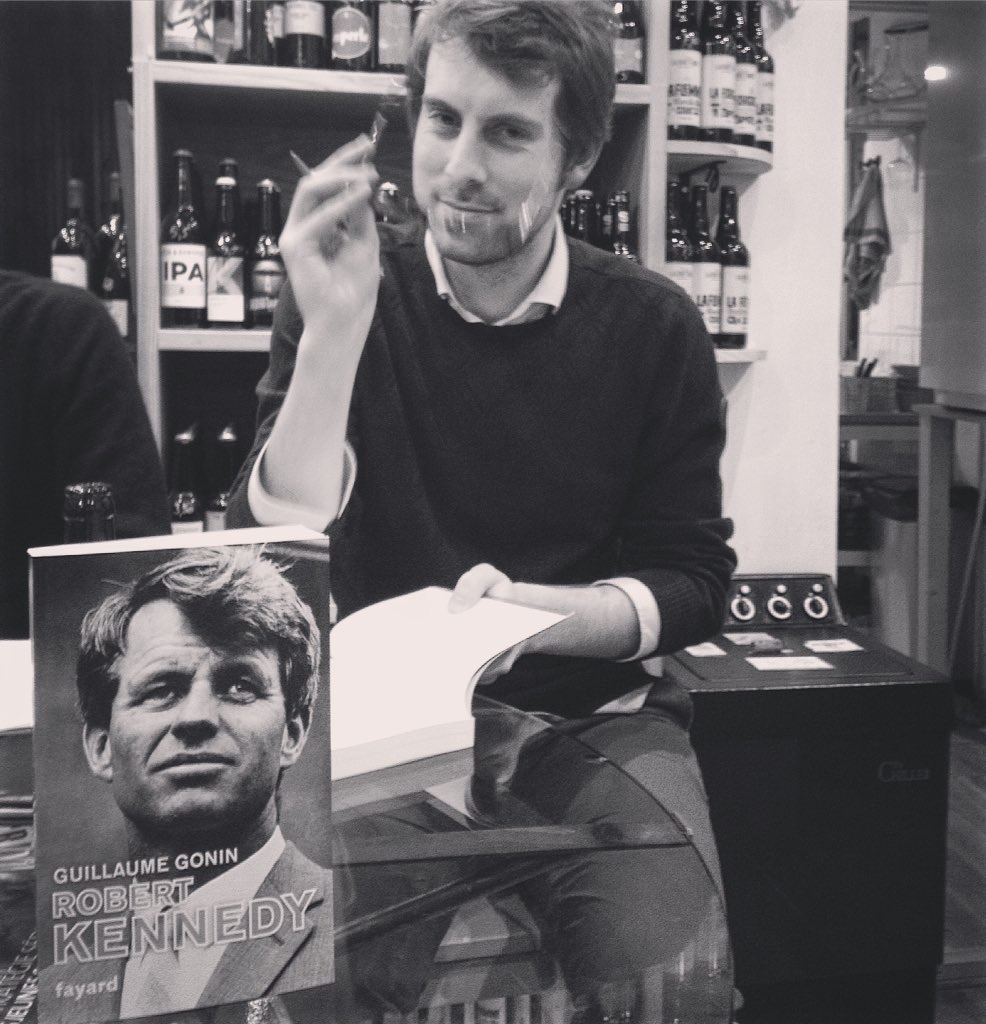 His choice to bring up the life of an American politician is not a coincidence: "Having grown up in the United States, being passionate about politics and modern history and having wanted to write for a long time, the idea of this biography came to me when I realised, around the 50th anniversary of JFK's death in 2013, that no one had ever written about Robert Kennedy, even though he was an amazing person. He was an important participant in American political life and is recognised as such on the other side of the Atlantic. So, after some long but fascinating months of research, reading, meetings and trips to the United States, I have written this biography, recounting the political and personal path of this Kennedy, who is lesser-known in France", explains Guillaume.
From writing this work, he will remember among other things, the meetings that he was able to have during his research, in particular with Peter Edelman, professor of Law at Washington and former legal advisor to Robert Kennedy, John Lewis, a former travel companion of Martin Luther King and now elected member of Congress and Kerry Kennedy, daughter of the protagonist.
His advice for all graduates of the school: "There is no predetermined path, nothing is written in advance. Especially at school, everything is open: your future will only be the result of your choices and commitments. It's up to you give it direction. Your direction."
The book, soberly entitled "Robert Kennedy", was published on 1st February 2017, by Fayard publications.
---

Presentation:
First of all, he was a son, eager to excel in the eyes of his powerful father, the Ambassador. He was also a brother, who devoted the first part of his life to the career of the adored eldest child, "Jack". But Robert Kennedy was above all an unusual politician, the last hope of a generation traumatised by the deaths of JFK and Martin Luther King.
Although he is little known in France, his life and his work illustrate a fundamental chapter in American history and its tragic outcome still haunts the minds. As "Bobby" said, it's measuring the unique mark of a man perpetually in the making, in his private life as well as on the political stage.
In Dallas, the assassination of his brother made Robert reconsider his existence and begin a deep transformation in order to escape the ghosts of the past, heading towards his own fate. Until the moment when he was also killed by an assassin's bullet, he had been taking the path to the White House in 1968.
Guillaume Gonin is a political advisor. He has also worked alongside Hubert Védrine. He is French-Swiss but grew up in the United States. This biography is the result of a long investigative job, for which he went to America in order to deepen his research and to meet key witnesses from Robert Kennedy's life.
YOU ARE NOMINATED, YOU LAUNCH A PROJECT, A START-UP?