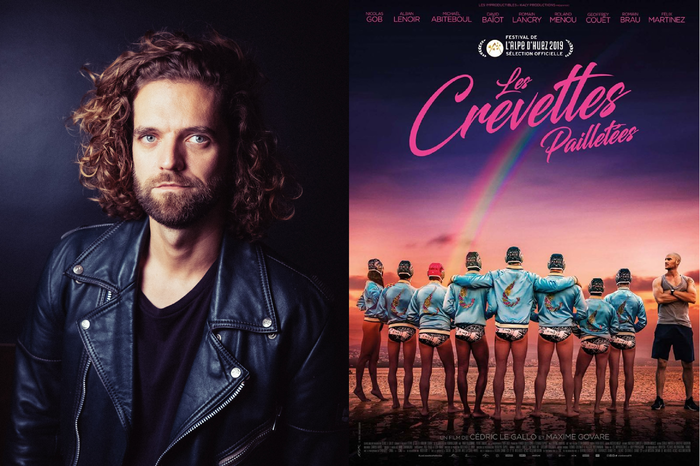 16/04/2019
A KEDGE alumnus has released his first feature film!
Cédric Le Gallo most recent film "Pailletées Shrimp" (The Shiny Shrimps), a favourite of the latest Festival of Alpe d'Huez is coming out!
Cédric Le Gallo graduated from KEDGE BS in 2005 from the Marseille campus. During his school days, he was the communications officer of the Arts Office association and was part of the school's theatre troupe.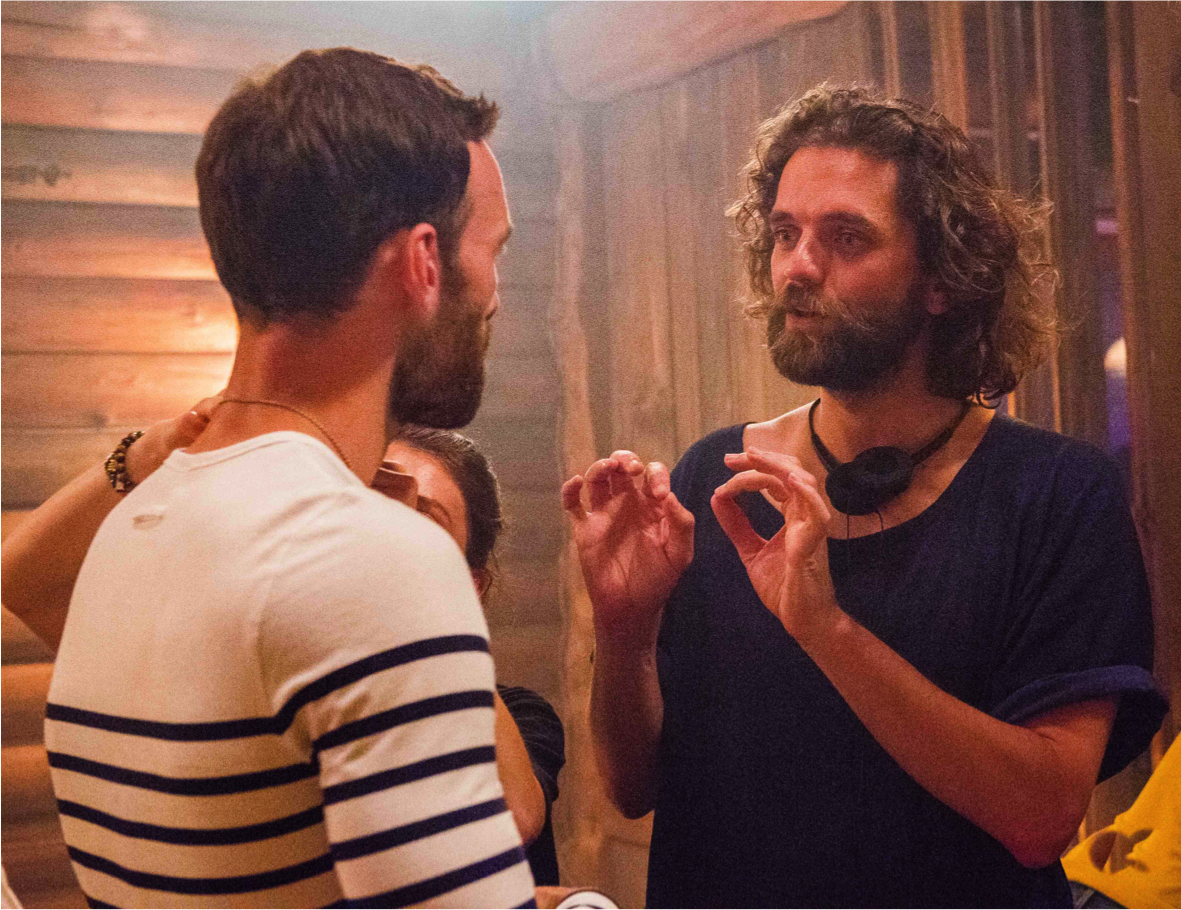 After he received his degree, Cédric career took off when he went to work as a journalist for TAC Presse, then join TF1 first as a reporter then as editor in chief for the popular 50 minutes inside, were he had several assignments, including interviewing the pop icon Madonna.
Cédric produced more than 300 reports, such as: Séoul, la ville de toutes les folies (Seoul, city of all insanities).
After that, the young journalist joined Black Dynamite Productions where he was a culture commentator on "Grand Public" (General Public) (France 2), as well as editor-in-chief. In July 2014, Cédric began working "Scènes de culte" (CINÉ+), a humorous short programme on the fake scenes of cult films, which he created with his best friend, Nicolas Chanteloube, also a member of Black Dynamite Productions.
In 2015, he went to work for Spicee média and directed the documentary "L'art du scandale", and was the screenwriter for Les Improductibles in 2016.
After having made a career in the audio-visual industry as an actor, screenwriter and director, Cédric Le Gallo is about to release his first feature film, "Les Pailletées Shrimp" (The Shiny Shrimps) which promises to be one of the comedies of the year, and has already received an award at the Festival de l'Alpe d'Huez.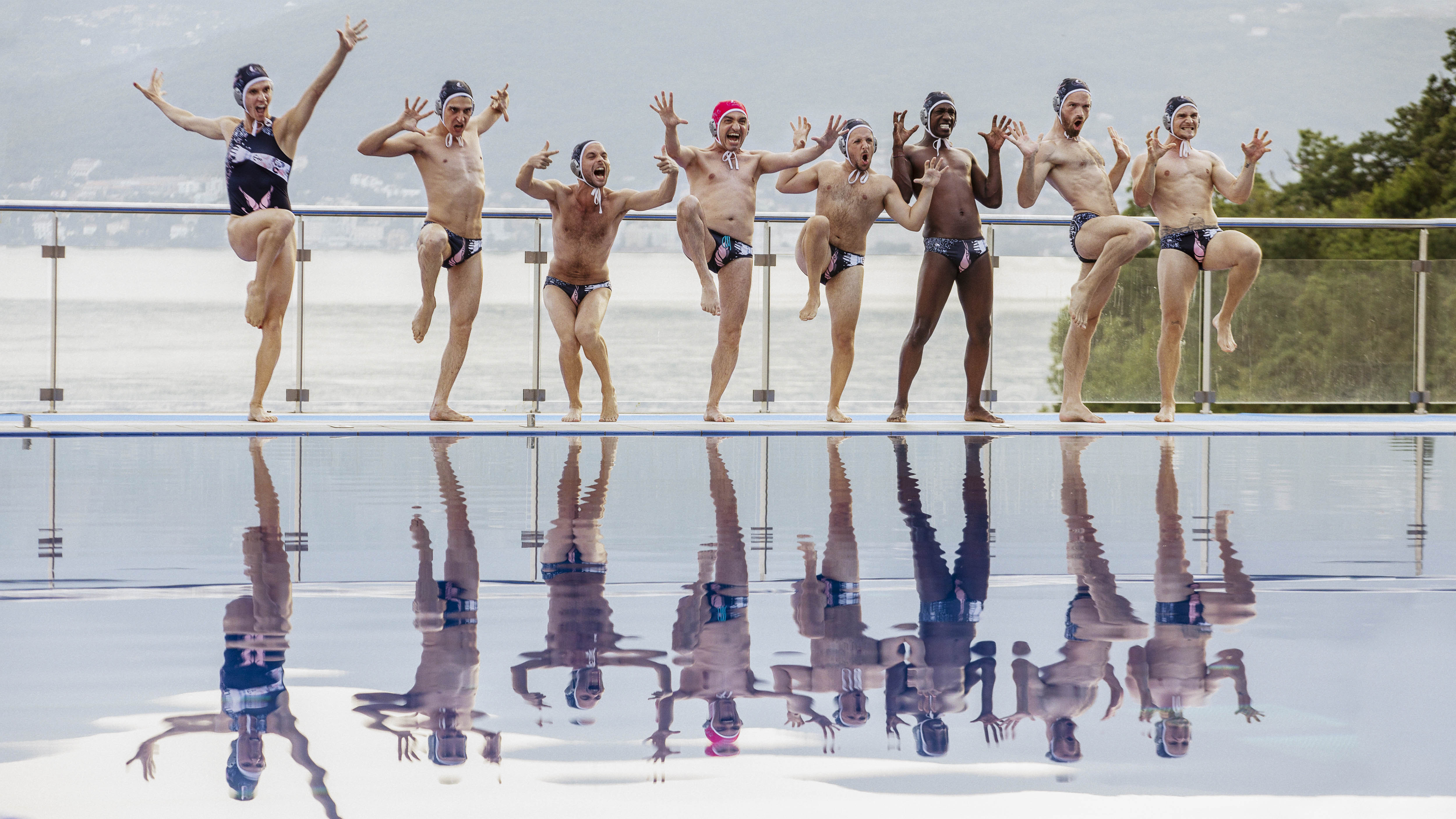 ---
THE SHINY SHRIMPS
This feature film by Cédric Le Gallo and Maxime Govare is produced by Les Improductibles and Kaly Productions. It will be released on 8 May 2019 in French theatres.
Cédric was inspired by his own, particulary colourful, water polo team. Here's the story: After making homophobic remarks, Matthias Le Goff, vice-champion of the swimming world, is sentenced to coach a gay water polo team, "The Shiny Shrimp", who are more motivated by the partying than they are by the competition. This volatile team then goes to Croatia to participate in the Gay Games, the largest homosexual sports gathering in the world. The journey is the chance for Matthias to discover an offbeat universe that will shake up all his beliefs and allow him to review his life priorities.
"This film is inspired by the water polo team that I've been with for 8 years. My co-actor, Maxime, and I added fiction. [...] The film advocates the lightness of being gay, a triumph of light-heartedness over seriousness, something that hasn't been developed in films. Frivolity makes life more beautiful", said Cedric.
The director will be in Marseille some of the actors for two previews of "The Shiny Shrimps": 2 May at the Prado cinema at 8:00 pm and Plan de Campagne at 8:30 pm (followed by discussions around 10:15).
---
Thursday, 2 May at 8:00 pm
At the Cinéma Le Prado
Animation, balloons, music
Cédric and his actors will present the film before it begins
5 € - child rate
(Kedgers will be charged child rate only if they make reservations through the link above)
---
YOU ARE NOMINATED, YOU LAUNCH A PROJECT, A START-UP?