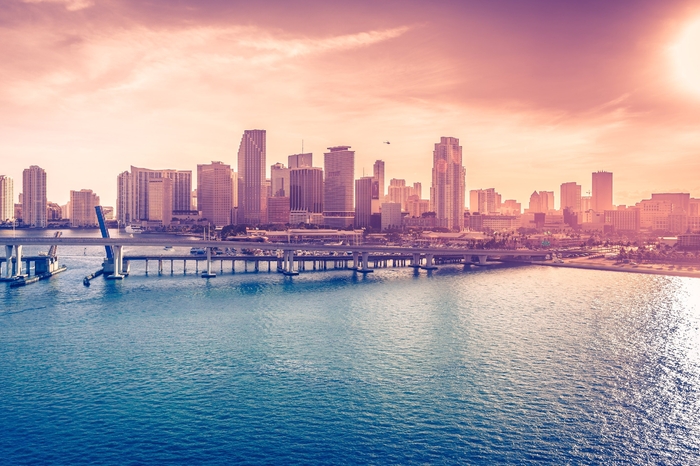 USA - Miami
Presentation
Presentation
The Alumni Club in Miami is a network of alumni and current students connected directly or indirectly to Florida. Of course, it targets former Kedgers who are working in FlorIda but is also for any member of the alumni network who wants to learn more about working in the United States, and in Miami in particular.
Branch Objectives
- Bring together KEDGE BS alumni who live in Miami and the surrounding area
- Develop exchanges between Kedgers and the school
- Create a friendly and professional network of alumni to provide advice to entrepreneurs, support KEDGE BS alumni and current students in their job search (internships, VIE contracts, jobs) and career plans.
- Provide information and advise alumni who want to move to the United States, and Miami in particular (administrative procedures, visas, sponsors, list of French companies…)
- Organize casual or professional events and meetup.
Julien LETUPPE (2008) - Manager

Après Euromed et un semestre d'études à Washington DC, Julien débute naturellement sa carrière aux Etats-Unis au sein d\'Areva. Pendant 2 ans en Virginie, il va coordonner le département des Achats entre les filiales US et le siège parisien. De retour à Paris, il va co-créer Astrée Consulting, un Cabinet de stratégie qui accompagne des start-up et PME. Grâce à ses nombreuses missions, il s'investit de plus en plus dans l'écosystème de l'entrepreneuriat. Il profite ensuite d'une belle opportunité dans l'immobilier pour rejoindre Barnes en Floride. Responsable marketing et commercial, il va booster le portefeuille clients de l'agence aux Etats-Unis en l'espace de 2 ans. Julien décide alors de fonder CityBest voyant l'émergence grandissante de Miami et ses nombreux attraits touristiques. Il déploie donc sa plateforme en ligne - citybestmiami.com - de guide (bons plans, événements, news) et de réservations d'activités en Floride. Par la suite, apres une experience chez Maisons du Monde US au sein du département Webmarketing et E-commerce, pour améliorer le référencement des supports digitaux, et renforcer les ventes en ligne via le site, les affiliations et les plateformes d'e-commerce, Julien rejoint Lululemon, marque de sport, pour developper les ventes, structurer la formation des recrues et deployer la section running, sa passion.

Email :