17/04/2020
This Kedger connects e-commerce sites to the French Overseas Departments
A graduate from KEDGE's MAI programme, Chloé Orsini is today the co-founder and sales director of AKAZ.
In this digital age, placing online orders is increasing worldwide. However, few e-commerce sites currently deliver to French territories overseas. AKAZ helps the growth of e-commerce in the DOM-TOM by offering web and logistics solutions.
---
INTERVIEW 💬
1️⃣To begin, tell us about your educational background. What did you study, both before and at KEDGE?
Before I began went to KEDGE, I got my BBA - a 4-year international bachelor degree, during which I went abroad for two years doing both an internship in Thailand and a university exchange in Chile. Then I did the International Purchasing & Innovation Management (MAI) Master programme at KEDGE Paris. My aim was to get my Master 2, specialising in purchasing. I did an alternance rythme in media purchasing at Total as an international media buyer. My duties consisted of participating in media plans and following budget tables. I worked mainly with the advertising managers, the space buying agency, and management control.
2️⃣Tell us what you did after your studies were finished. What positions have you held? What did you learn in those positions?
At the same time, I was in school, my partner and I started AKAZ. Now 100% of my time is dedicated to this company. AKAZ helps e-commerce sites reach 2 million potential customers in the French Overseas Departments. To do so, we have developed an e-logistics solution that facilitates overseas customers purchase items on e-commerce sites. Once their orders have been placed, the customer's purchases are delivered in less than 10 working days instead of the one month it normally takes. More importantly, customers longer pay delivery surcharges. Additionally, delivery is billed by actual weight, and not by volumetric weight, which is a major advantage for e-commerce sites. Creating AKAZ has brought a lot to me. Entrepreneurship requires boldness, perseverance, patience, and above all, passion. You have to know how to bounce back and innovate when things get difficult. I learned as much professionally as I did about myself, which was a very good experience.
3️⃣What are you doing/what is your situation today? What gave you the idea and desire to do what are you doing today?
Today I'm the co-founder and sales director of AKAZ. I came up with the idea of AKAZ came when I was on holiday in Guadeloupe. I wanted to buy an accessory for my GoPro. When I was looking at the different e-commerce sites, it was quickly apparent that no one offered an efficient system of delivery. Delivery times were long (about a month) and the taxes have to be paid when the merchandise arrived. It goes without saying that I did not order the accessory I was looking for. So the idea of creating AKAZ came about from this incident, which I only experienced while on holiday while overseas citizens deal with it every day. My partner and I want to address this problem and reduce the remoteness of the overseas departments.
4️⃣What are your development goals for the future?
Initially, we want to be the go-to company in e-commerce for parcel transport between France and its overseas department. Once we reach that point we plan to broaden the reach of our solution to other countries that have similar issues with customs.
5️⃣How did your education at KEDGE Business School help you become who you are today, and what was it about its teachings helped you develop your project?
The MAI programme gave a lot to me. In fact, what I learned about purchasing let me clearly identify the needs of e-commerce sites and define the elements essential to our activity. Our aim was to optimise our spending in order to develop an effective solution that would enable us to reach 2 million potential customers in the French overseas departments. Because this is a niche market, we must constantly improve our services and pricing. With this in mind, negotiation is a tool that serves me every day. In fact, we regularly negotiate our prices with our partners in order to propose services that are adapted to the needs of our clients.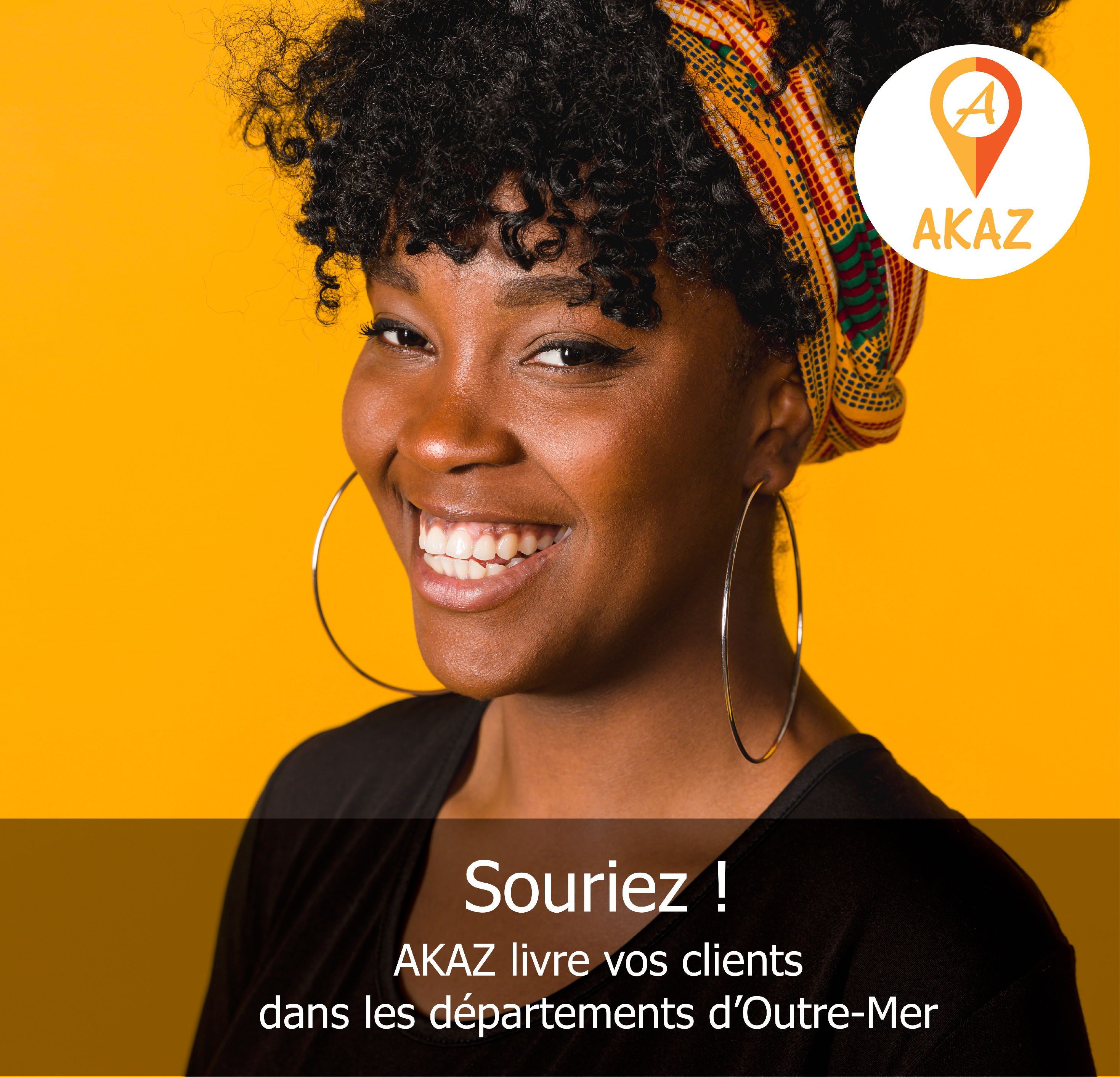 6️⃣ If you had to give advice to any other KEDGE graduate who would like to do something similar, what would it be?
If you have an idea, don't hesitate to develop it. We're fortunate in France to have many different bodies that support young entrepreneurs, so take advantage of this! Trust yourself - the work always pays off even if the road can be long.
7️⃣Chloé, anything you'd like to add? A message to pass on?
If you are looking for a new growth lever for your e-commerce site, contact me. I'll be delighted to provide you with support in reaching the French Overseas Departments markets, which are still under-exploited. For those who would simply like to keep track of our progress, follow us on social networks. Shares, likes, and comments are a great help to us.
DID YOU GET A PROMOTION, OR ARE LAUNCHING A PROJECT OR A START-UP?