14/05/2019
One on one with Rémi Olivan, a Kedger living in Singapore!
Two "KEDGE Alumni Travel" Pro-act students are currently in Singapore, where they have gone to meet alumni living abroad.
GRADUATING CLASS: 2010

POSITION: Account Management Director

COMPANY: NBCUniversal

LENGTH OF TIME LIVING ABROAD: six months in Singapore and eight years in Dubai
INTERVIEW:
Hello Rémi! To start off, please give us a short introduction.
My name is Rémi Olivan. I graduated in 2010 from the Bordeaux campus. I'm currently an account management director at NBCUniversal in Singapore.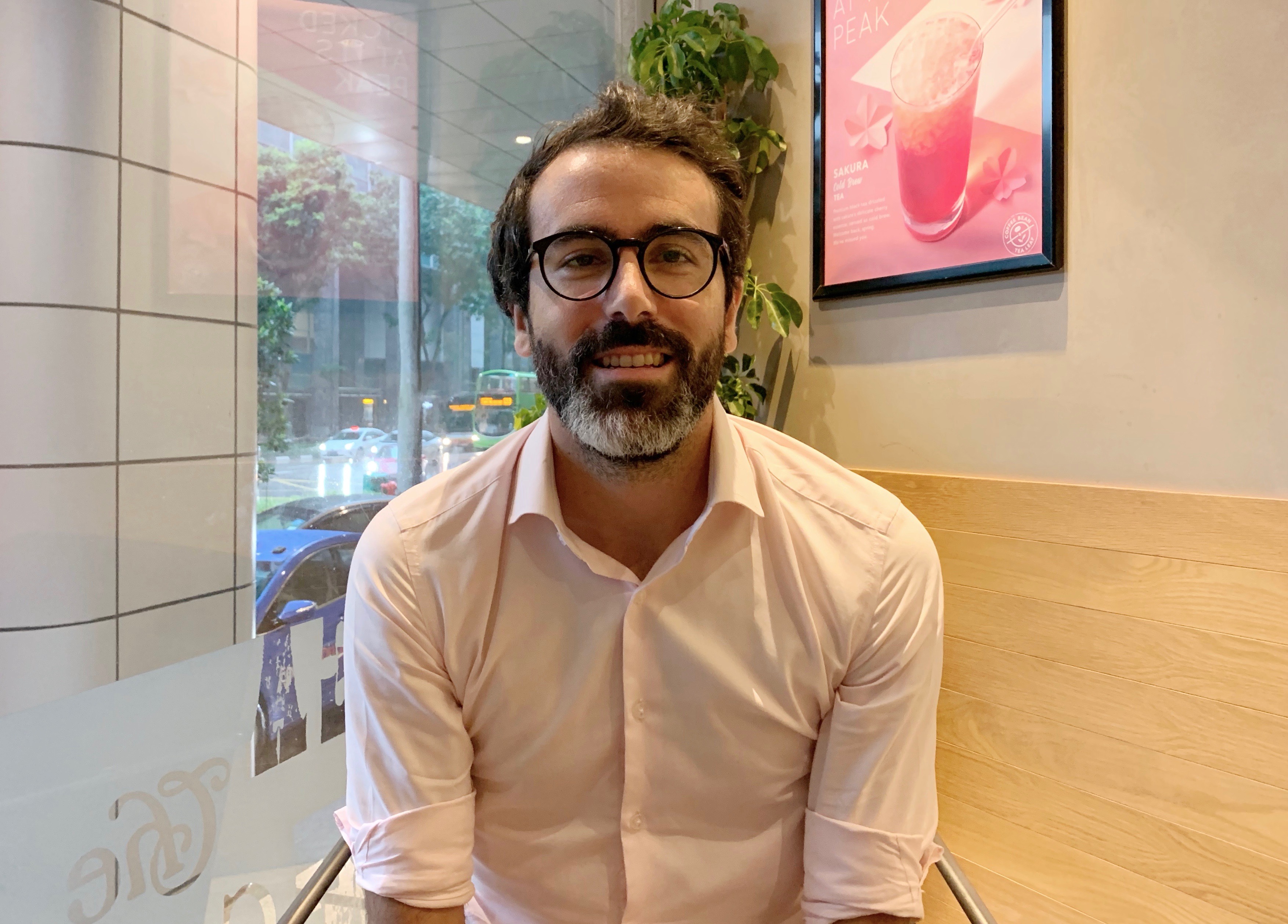 What does your job entail? What are your duties?
NBCUniversal produces and distributes films and series around the world. I take care of clients who provide transactional video-on-demand in Asia (outside China). I work a lot with the London and Los Angeles teams. We are a team of three. The company is fantastic and I love my work!
Please tell us about the educational path you had at KEDGE? What programme did you do?

I started at KEDGE in 2005 at its Bordeaux campus. My first year I did a core studies and a specialised Master in project management. For my gap year, I did a 12 months internship at Total in its Publicity Department, then I left for six months to do an exchange at a partner university in Munich. After that, I did an end-of-studies internship at SFR in its Innovation Department.
How did KEDGE help you develop and reach your goals?
The school gave me a lot of the basics on business, which still serve me today. I learned how to structure projects, and helped me have a tangible vision on the world of working, especially with the core courses that provided knowledge on all management sectors. The reputation of the school also gave us good job opportunities.
How long have you been living abroad?
I've been in Singapore for seven years now, and I arrived last September. Before that, I lived in Dubai for eight years.
What were your reasons for moving to Singapore?
The company I worked for closed its offices in Dubai and, as I had been there for eight years, I really wanted to live in a different environment. I knew I didn't want to return to Europe, and I wasn't interested in moving to America at the time. That left me Africa and Asia. My wife and I leaned towards going to Asia. As a foreigner, there are three large cities where it's easy to find work: Shanghai, Hong-Kong, and Singapore. My personal network helped me, in part, to get my current position, and so I left for Singapore!
On a professional level, what differences have you noticed between France and Singapore?
I've noticed several cultural differences, particularly in regards to relationships. The hierarchy is enormously respected here. People keep a certain amount of distance, and don't naturally go and talk to people in higher positions. You have to break the glass here, while in France there is a lot more flexibility.
What surprised you the most about the country?
What surprised me the most was that it's a city that is very organised and is structured in a very intelligent manner. It has a healthy economy where regulations have been implemented. All is well thought out so that everything goes well, which is truly nice!
What are your future plans?
In the short and medium terms, I plan to stay in Singapore. I've just arrived and would like to live here for a while with my family. I'd like my little boy to grow up here. On a professional level, my goal is to advance within the company. After that, I'll see what the future has in store for me.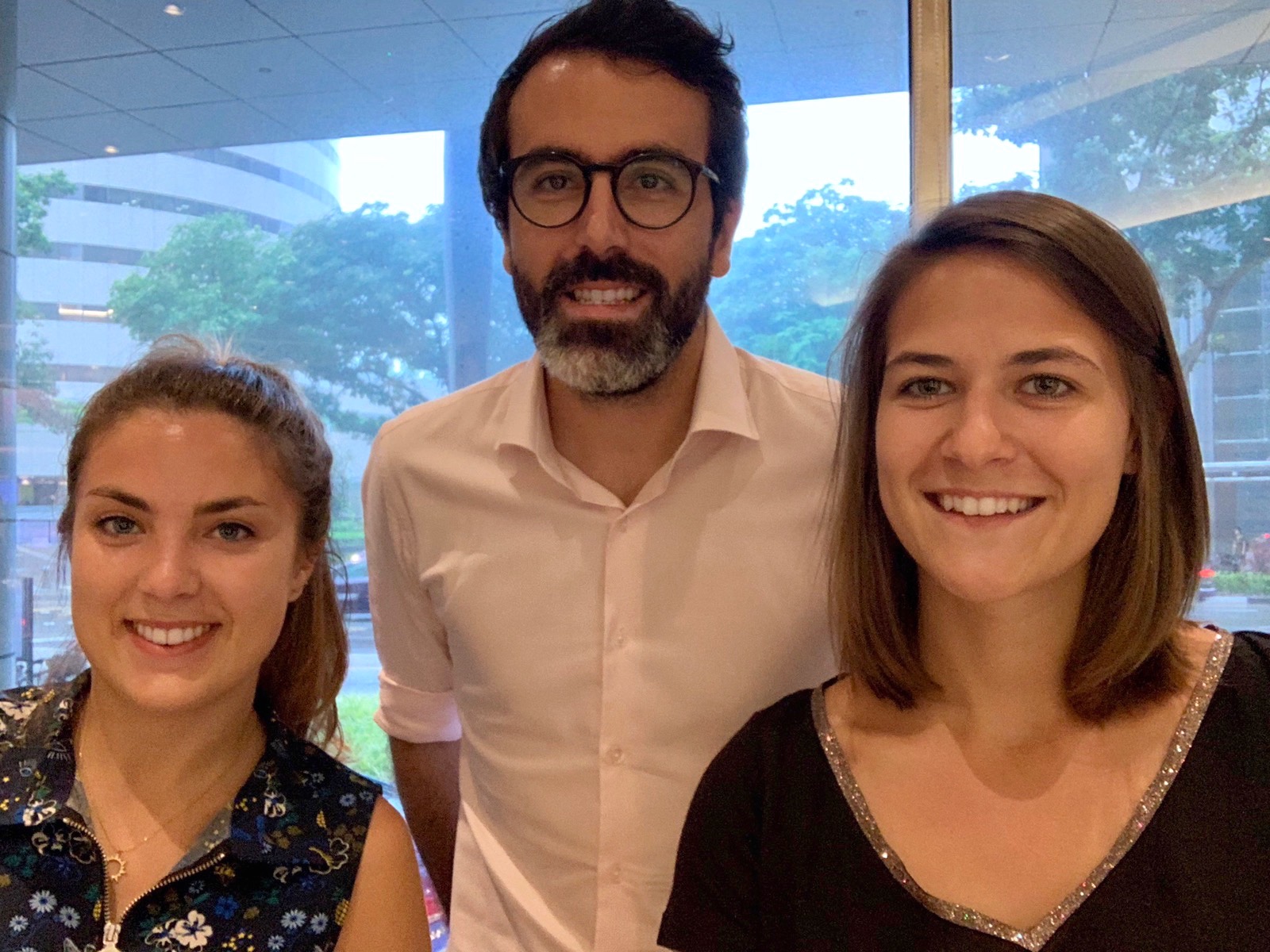 Are there any other countries you'd like to live in, and why?
I can imagine living in a developing country in Africa. I'd really like to work in Ivory Coast for example. There are lots of things to develop there and it's a culture that is completely different.
If you had to redo it all, what would you change?
Nothing, I have no regrets! I take everything I can from each experience and, even if I have made mistakes, I have never regretted my choices.
What advice would you give to a student or new graduate who would take on this kind of challenge?
The most important thing in a career is a network and, importantly, you must maintain it! Relationships are essential; you mustn't hesitate to speak to people. You have to be daring, and say that if an opportunity comes up, you must grab it. You mustn't be afraid of leaving, or be afraid of making a mistake. Failure is a part of life.
---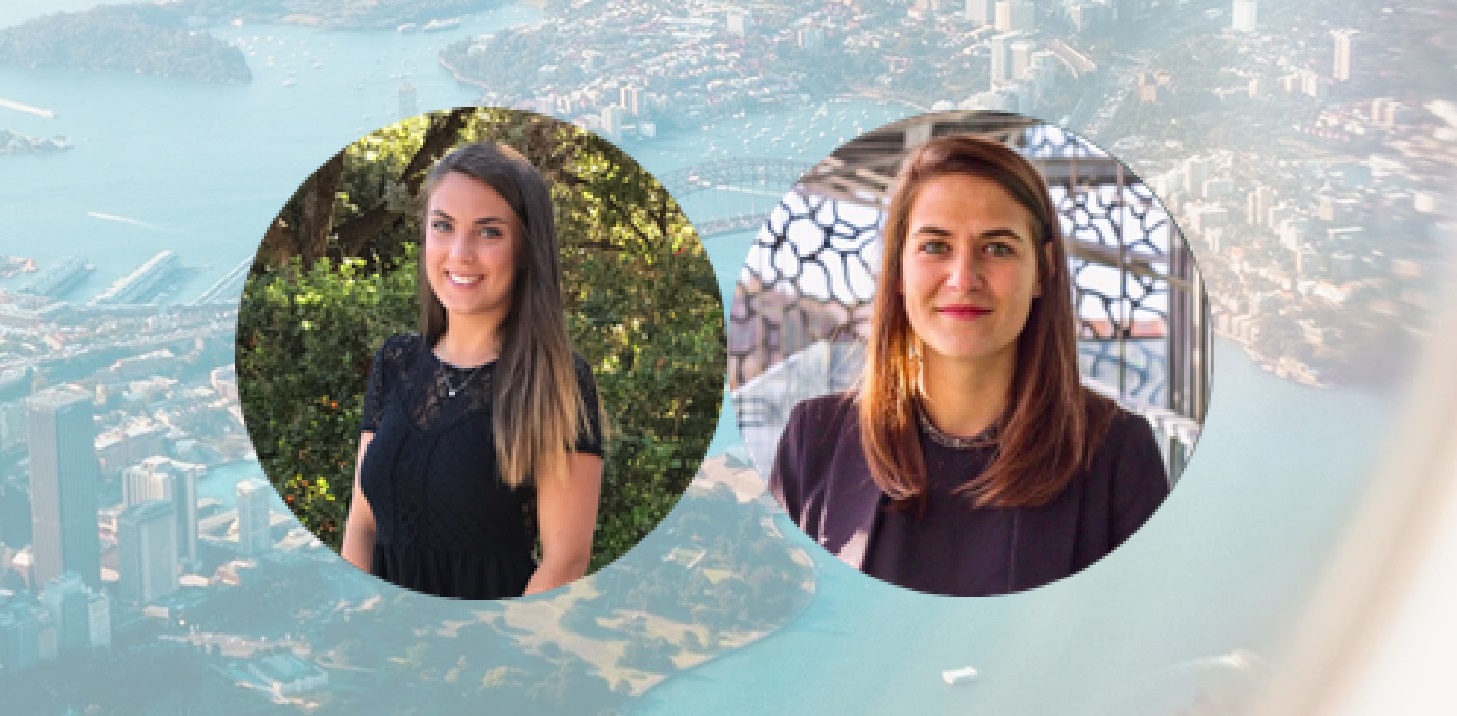 Interview conducted in Singapore by Emma and Manon, KEDGE Alumni Travel Pro-Act students.

FIND OUT MORE ABOUT THE KAT PROJECT
FOLLOW THEIR ADVENTURES ON FACEBOOK
DID YOU GET A PROMOTION, OR ARE LAUNCHING A PROJECT OR A START-UP?