24/02/2020
Meet Romain who has lived in Singapore for eight years!
The "Kedge Alumni Travel" Asia Pro-Act students are currently in Singapore, where they have come to meet our expatriate graduates.
CLASS OF: 2010
POSITION: Associate Director - Commodity Trade Finance
COMPANY: HypoVereinsbank - UniCredit Bank AG
LENGTH OF TIME LIVING ABROAD: 8 years in Singapore
INTERVIEW:
Please say a few words about yourself.
I'm Romain d'Apolito. I've lived in Singapore for almost nine years. I came here to do a VIE with Société Générale.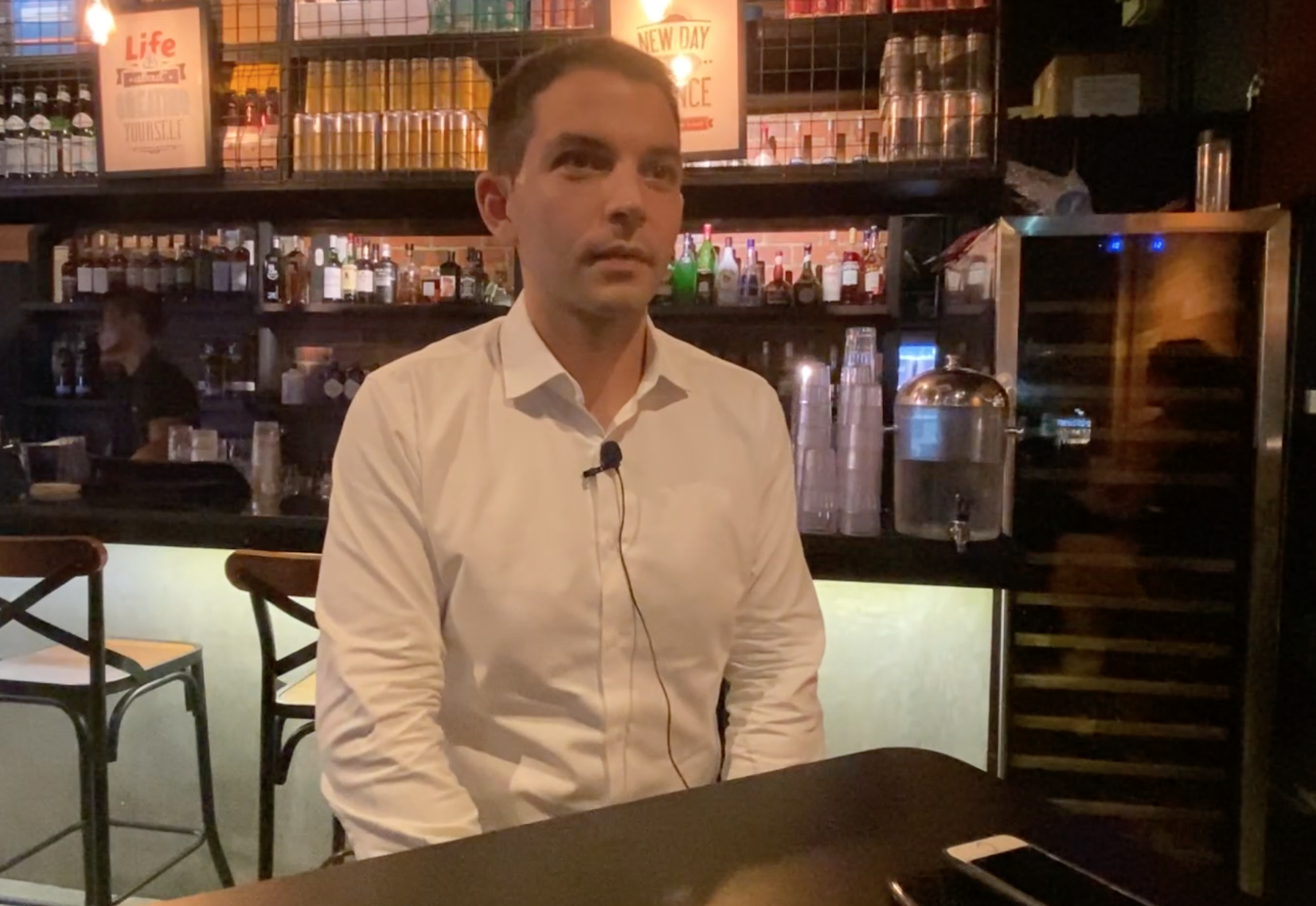 To begin, tell us about your educational background and how did it lead you to your current career?
When I was at university, I did a university exchange in Scotland before doing a specialised Master at KEDGE - at the time was called Euromed. I only did a year of the Master in Transport Trade Logistics and International Business, which was totally adequate for what I do today: Trade Finance: I worked at a bank at which I finance international business, so it was logical for me to continue my studies in finance and in international trade.
I've had lots of different banking positions over the past eight and a half years. I worked in the front office when I did my VIE in Singapore, then in the Middle Back Office (which meant that I was more in the operational management risk side of things) when I was at RBS. I continued to advance at RBS until I became a Department Head and led a team of ten. RBS closed following a political decision in England, so we were had to close down our RBS international activities (in Asia, Africa, and America). After that. I went to work for, still in Trade Finance, managing an operation and risk management team, for JP with a team that was more or less the same size. Then, thanks to the network I had built in Singapore over all those years, I was successful in finding a job with UniCredit, which is a both an Italian and a German bank. (HypoVereinsbank is a German bank that was bought by Unicredit several years ago. I worked for the German entity:
HypoVereinsbank Unicredit Bank AG). Currently, I don't have any more "operational risk management" duties, but rather do Relationship Management. My clients are major companies that do commodities trading and negotiation (the largest world trading firms).
We "help" finance their international business activities in the purchase and sales of natural resources: petrol, gas, metal, agriculture (grains), and steel.
My entire career has followed a logical path considering I have a Master from KEDGE. The curriculum I did while doing my Master in maritime transport and international business has served me every day in my work. My current duties combine logistics, maritime, international business, and finance and I have to have skills in these four areas in order to perform my job correctly.
You've lived in Singapore for over seven years. Was that by choice or by opportunity?
I'd say both. I had two options when I was looking for a VIE. I could either do a VIE at CMA CGM, which was also in commerce and transport, but it was in Cameroon. I wasn't attracted to going anywhere other than Singapore. Additionally, it wasn't in finance but in business development for its subsidiary Delmas. I had also applied for a position at Société Générale on their website and managed to secure some interviews. At the same time, I had interviews with CMA CGM, but those with Société Générale were more advantages and I chose the Singapore job over the one in Cameroon, and working in finance instead of transport. In sum, it was a combination of the two. It was both a choice and an opportunity.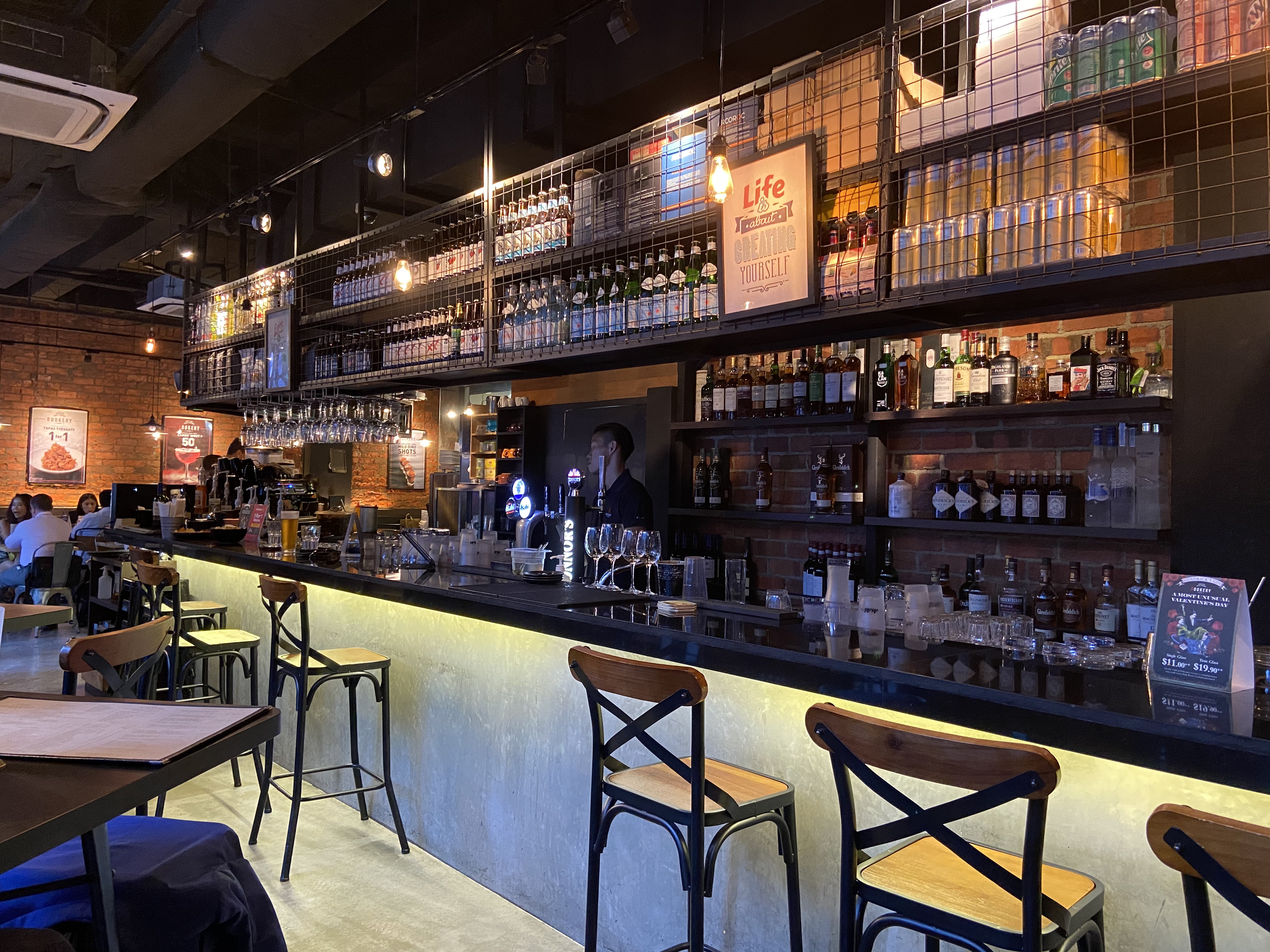 Was it difficult to find your first job here? Did the fact that you had worked in French banks help you?
Considering that the VIE was my first job at Société Générale and, like all young graduates, I thought that it was never easy to find a job when you get out of school. We don't have any experience to sell ourselves. The two things that I retained the most over the years of working were to be diligent: Don't just send five CVs on a Monday and then not send anymore over the rest of the week. You have to do it every day, in a regular manner, and it's very important to re-establish contacts. You have to compare it to sales: a good salesman will always say that a sale is never concluded on the first day, except by chance, but you have to tackle it and continue with follow-up. When you look for a job, you're selling yourself, so the same logic applies.
In Singapore, your network certainly works once you're here, but I think it's a good counter-example since I found my job at RBS after I finished my job at Société Générale without having any contacts. I applied using only a CV and cover letter via the company's website like everyone else, and it was the same when I applied to JP Morgan. My last job was the only one I've found through my network in Singapore, which was six years in the making. So, I'll say that it's not true that you can't do it without a network.
Do you think it's easier to get hired in higher positions faster when you live abroad, particularly in Singapore?
Yes. I've managed to "move up the ladder" in the companies I've worked for here. You have to work hard - harder than others. You have to remember that we are "foreigners", and we have to prove that we are more valuable than a local. There's also a question of being able to manage your duties and do more than you're asked to do. Do you have the initiative needed in you or not, because that's usually what companies are looking for. When you're able to find new solutions to problems that no one else has been able to solve is how you stand out and move up in a company faster than others. I think that I have a higher position today that I would have found in Europe. Compared to the positions I've held here at RBS and JP Morgan, people who have the same job in Europe are at least 10 to 15 years older than me, whether than in age or experience. I'm not a genius, but if I can do it, others can too. It's doable, but requires it work.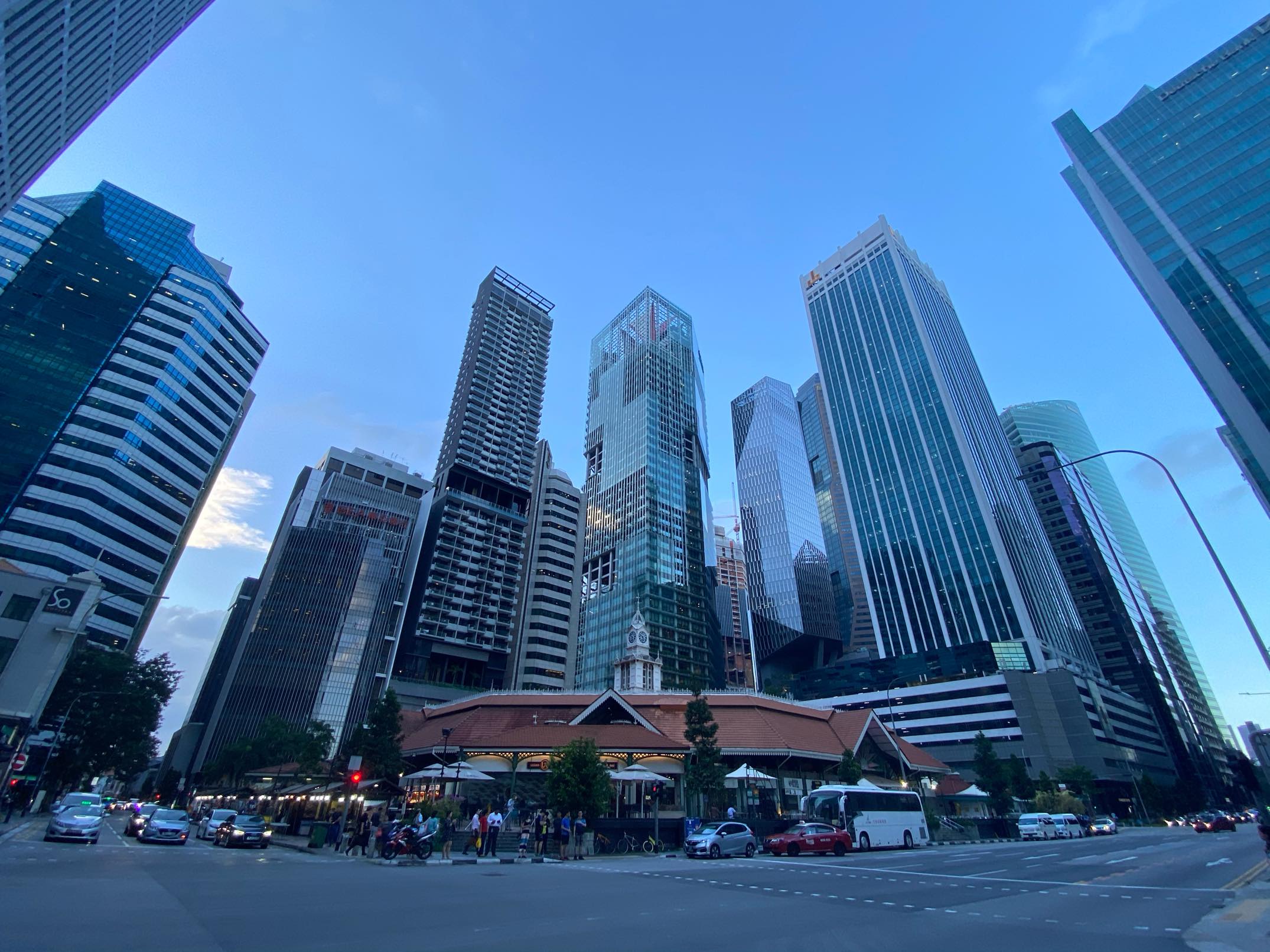 What compelled you to stay in Singapore? Do you feel like you've been successful in Singapore?
I've done well, which is why I've been here so long. I've because of the work opportunities, the salaries, and a tax system which is more advantageous. However, one thing you have to be realistic about is that, although we certainly pay a lot in taxes in France, we get very good health coverage, retirement, and unemployment benefits there. None of those exist here. If you don't have a job tomorrow, you don't have health coverage or unemployment. Plus, you have to take care of your retirement on your own. Another thing is that in children's education in France is free. Here it is far from free, so, you have to compensate for that. But at the end of the day, I can do it. That's why I'm staying here.
Do you have plans for the future? Do you want to stay here, go elsewhere, or go back to France?
I hope to stay here for a few more years. Go back to France? It's not a foregone conclusion, but maybe I'll go back to Europe - Switzerland in particular. Any decision I make will be related to the type of work I do: international trade and commodity trading. In fact, there are six major international HUBs connected to my field: Shanghai, Hong Kong, and Singapore in Asia; Dubai in the Middle East; Geneva and London in Europe; and Houston in the USA. If I had to go back to Europe, it would certainly be either Geneva or London (but given what is going on in London right now, Geneva seems to be more reasonable).
I'm thinking of going back but in about 5 years. That will make 15 years here, and it might be time to do something else. In Asia, I had planned at one time to go to China because there is a lot of demand for my type of work, but life there is quite different. You'll have a good quality of life there, but always be a little bit afraid of what you eat and what you breathe because it's an extremely polluted country. In comparison, Singapore is very advanced and Europe is very good, but China is still a bit behind the times.
Do you have any advice for graduates or future graduates who'd like to move to Singapore?
Don't hesitate! Singapore is a very easy country to access when you're coming from Europe. It's not a "hard landing" in Asia. Everyone speaks English here, and it's very safe. I've never been afraid to go home at 4 am, nor have I ever asked myself if I was safe here. Even if you're far from home, it's a country with a very strong Western influence, so it's easy to adapt. If you really want to come and try it out, give it a go! It'll cost you a few emails, phone calls, and hours of Skype, but I think that when you are a young graduate you can afford the time to do so. Asia in general is becoming more and more open to foreign profiles.
So, don't hesitate. Give it a try. The growth is in Asia. It's not called the old continent for nothing!
---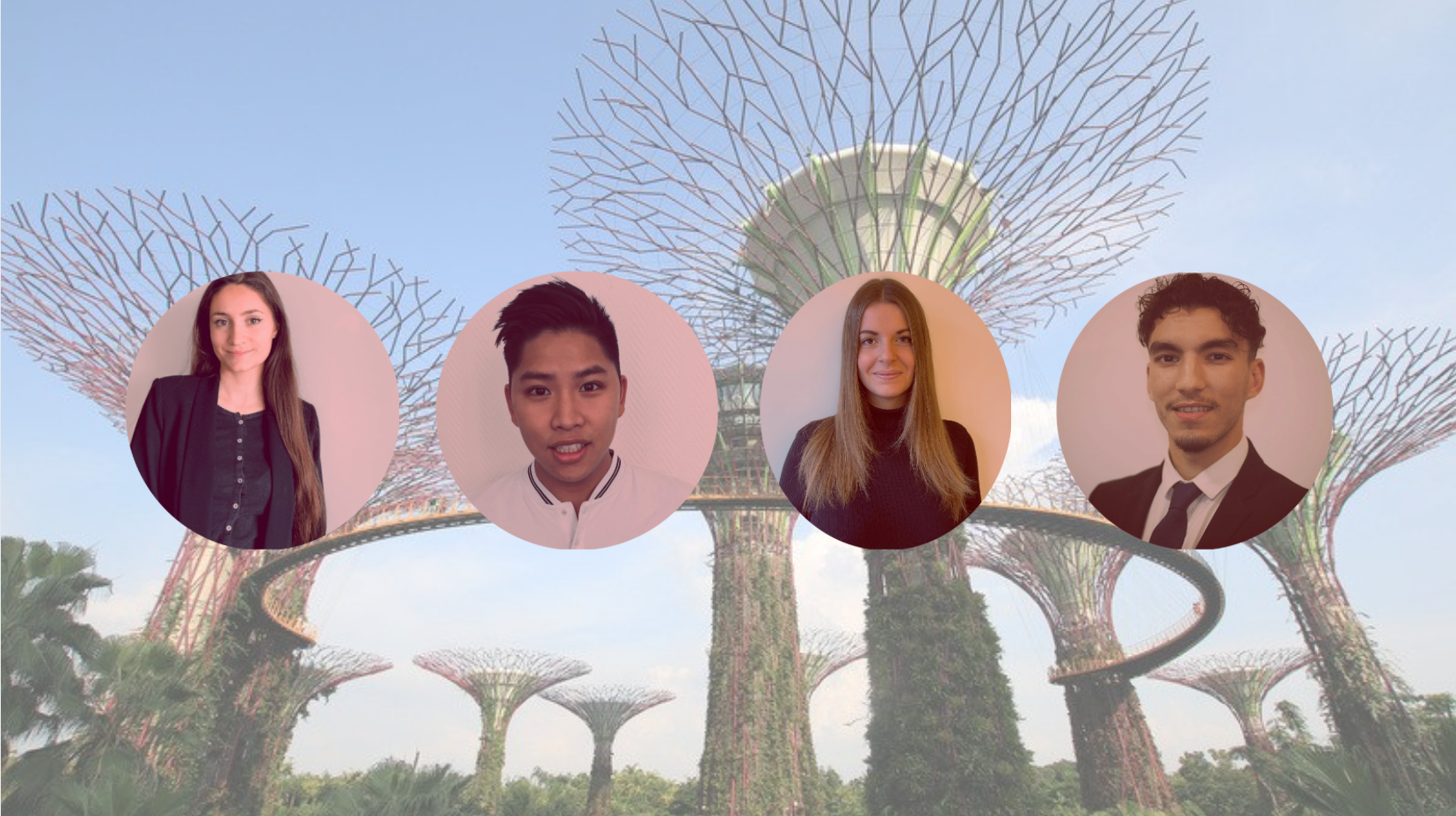 Interview conducted in Singapore by Clémence, Stivell, Estelle, and Adel, students of the KEDGE Alumni Travel of Asia Pro-Act.
FIND OUT MORE ABOUT THE KAT PROJECT
FOLLOW THEIR ADVENTURES ON FACEBOOK
DID YOU GET A PROMOTION, OR ARE LAUNCHING A PROJECT OR A START-UP?