03/12/2019
A KEDGE student becomes Santa Claus for ill children
Quentin, a current student the Grande Ecole Programme at KEDGE Bordeaux, has created an association to support children with cancer over the Christmas period
"UN T-SHIRT POUR UN CADEAU" (A T-SHIRT FOR A GIFT). The concept of the association created by this Kedger is as follows: proceeds from the sale of t-shirts are used to create a fund to offer gifts for children and teens who will have to spend Christmas in the hospital.
Here's the story of Quentin and his association:
FACEBOOK UN T-SHIRT POUR UN CADEAU INSTAGRAM
---
Quentin, to begin, tell us about your educational background. What did you study, both before and at KEDGE?
'As a child, my dream was to become a surgeon, so it's natural that I started medical school after getting my bac. With PACES (première année commune aux études de santé/ first year common to health studies) being what it is, I quickly realised this would never be more than a dream for me. As business is prominent in my family, and in order to bounce back, I enrolled in a bachelor's programme at KEDGE.
After those four years, I decided to enrol in the Grande Ecole Programme to finish my education.
---
What are you doing/what is your situation today? What gave you the idea and desire to do what are you doing today?
I got ill in the beginning of 2017, when I was doing an internship in London as part of my second year of the bachelor's programme. Later in May, when I was back in France, I was diagnosed with cancer. That was followed by nine long months of chemotherapy which lasted until February 2018.
I went back to school in September 2018 to finish my bachelor's degree and had to find a Pro-act in order to get my diploma validated. Of course, I thought it should be related to what I had had. One of the most difficult times I had to go through was spending Christmas in the hospital, away from my family.
So, I decided to create my association: "Un T-Shirt Pour Un Cadeau" (A T-Shirt for A Gift). The goal is simple: sell t-shirts and use the profits to offer gifts to those young people who, because they have cancer, will have to spend Christmas in hospital.
Beyond the giving of gifts, it's especially about giving them back their smiles, making them feel supported during this particularly difficult time, and that they're not alone in facing this crap.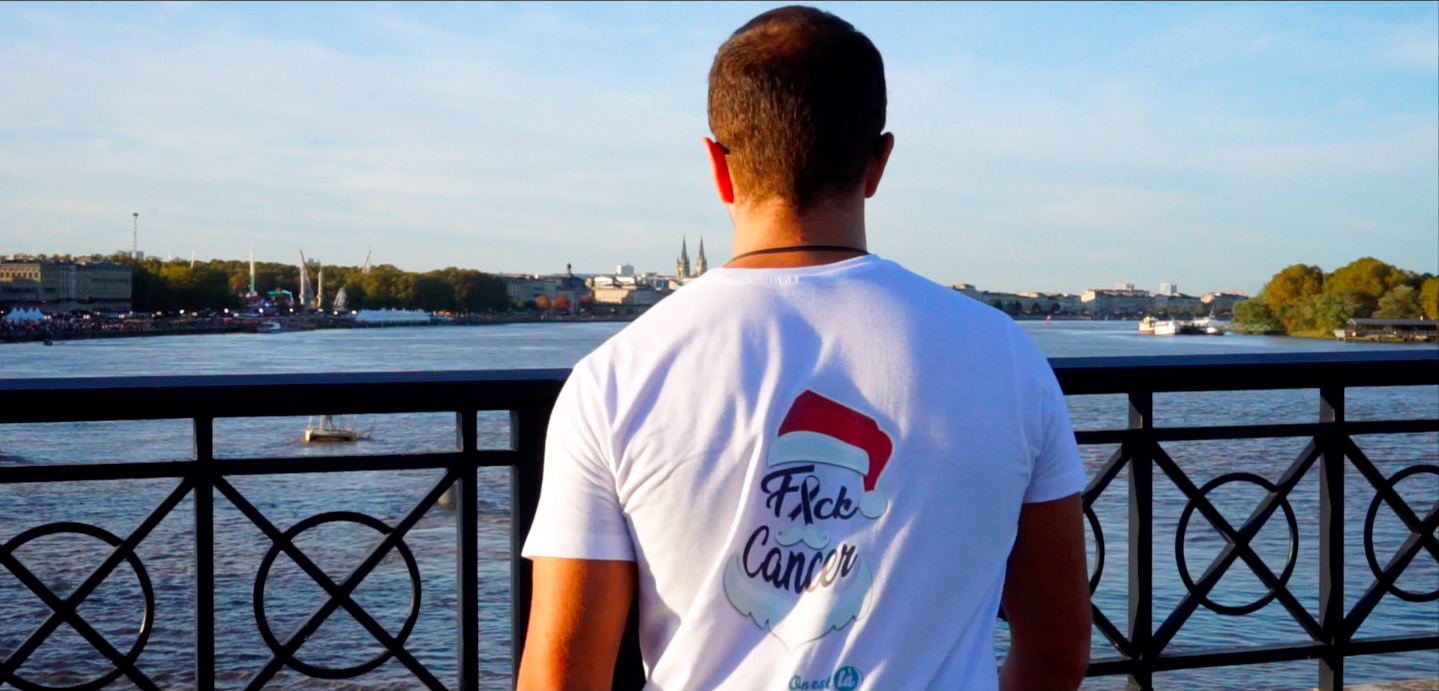 Crédit de la photo Vue du Ciel
---
What are your development goals for the future?
After our first year (where we raised nearly 3000€), the opening of a match of the UBB (Union Bordeaux-Bègles, rugby club) and the JSA (Jeunes Saint Augustin, basketball club), I obviously want to do better over the following years.
Paradoxically, I don't want to be able to give gifts to more young people, because it would mean that the number of patients diagnosed with cancer has increased... .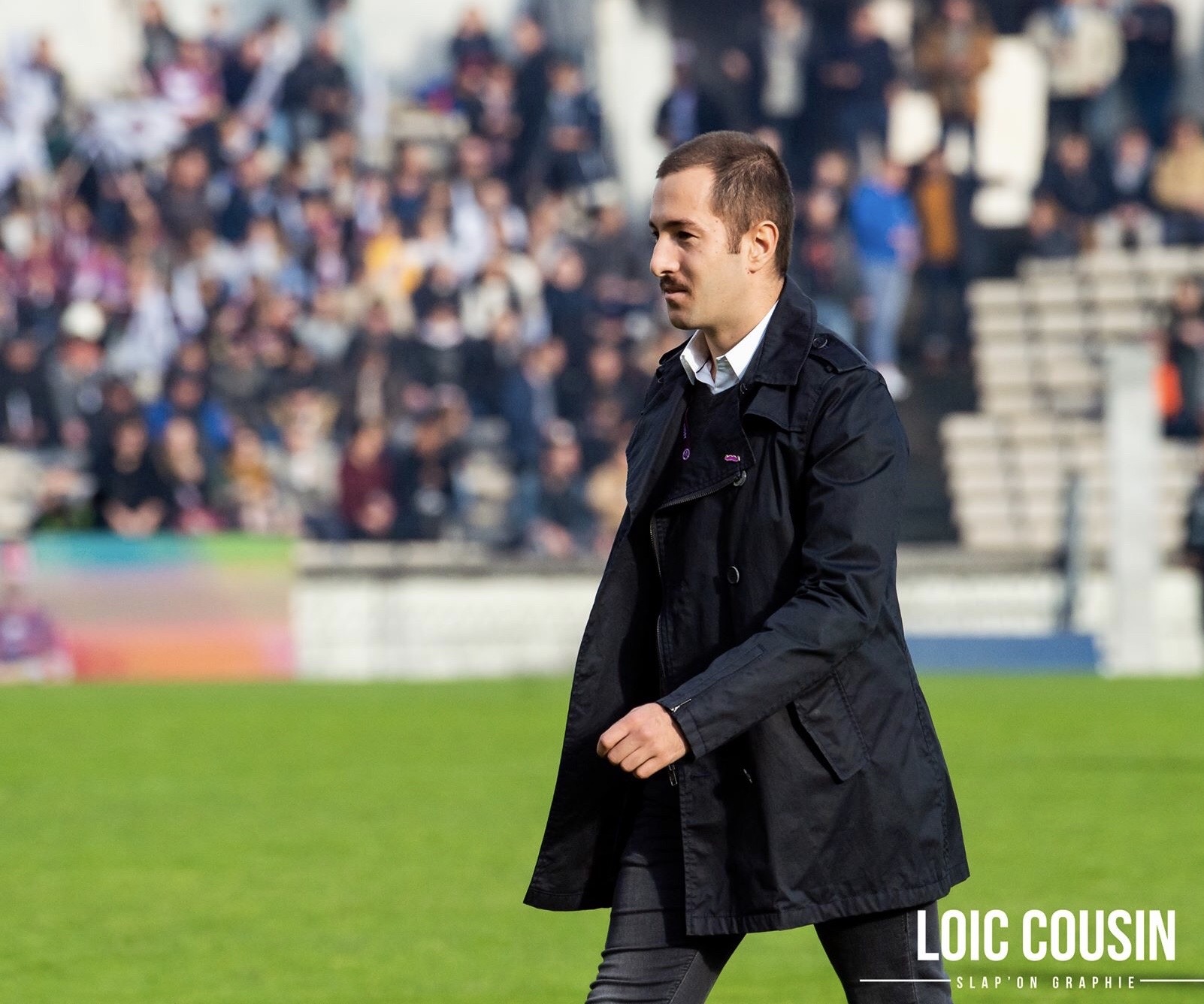 ---
Have you received any prizes or marks of distinction (news articles, support) about your project?
On 5 December 2018, Bordeaux City Hall presented a trophy to the association on the International Volunteer Day for its involvement in the life of the Bordeaux community and its commitment to young people.
And the project won second prize in the category "CSR: Humanitarian Association" at the first Pro-act ceremony held by KEDGE.
---
How did your education at KEDGE Business School help you become who you are today, and which of its courses helped you develop your project?
This project and the association would not have been possible without the support of Learning by Doing. Its valuable assistance made it possible to carry out everything we needed to do to achieve an incredible first year.
It would not have been so successful with the help of Mrs. Brault-Lapeyronnie when we first started.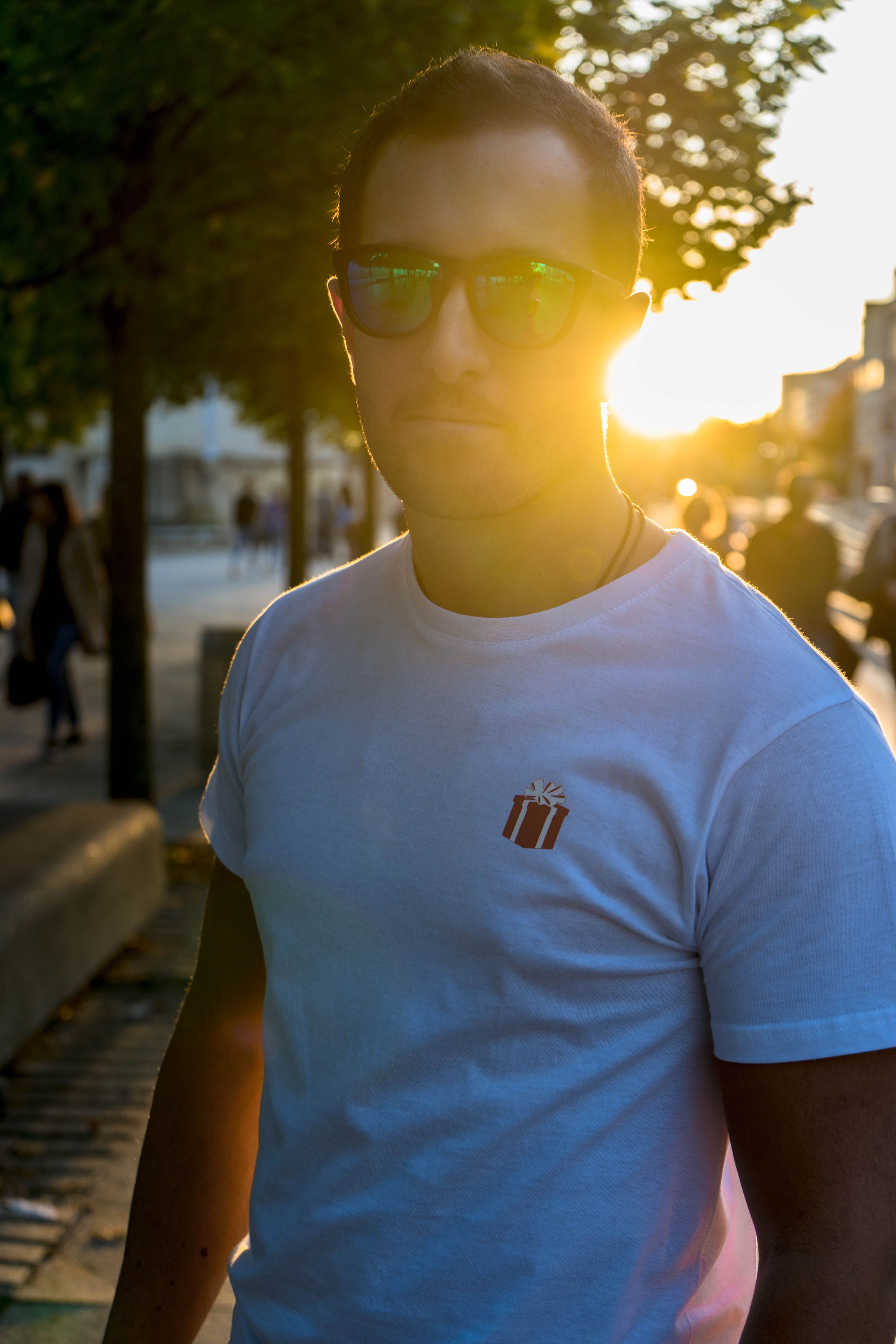 Crédit de la photo Vue du Ciel
---
If you had to give advice to any KEDGE Alumnus or Alumna who would like to do something similar, what would it be?
The desire to be entrepreneurial has no barriers when it comes to helping others.
---
Anything else to add, a message to get across?
All this would be impossible without your participation. For this new edition go to HELLOASSO.COM.
Not everyone has the chance to spend Christmas with their family and friends... . Let's stand together so that everyone can enjoy the magic of Christmas.
Voir cette publication sur Instagram
DID YOU GET A PROMOTION, OR ARE LAUNCHING A PROJECT OR A START-UP?