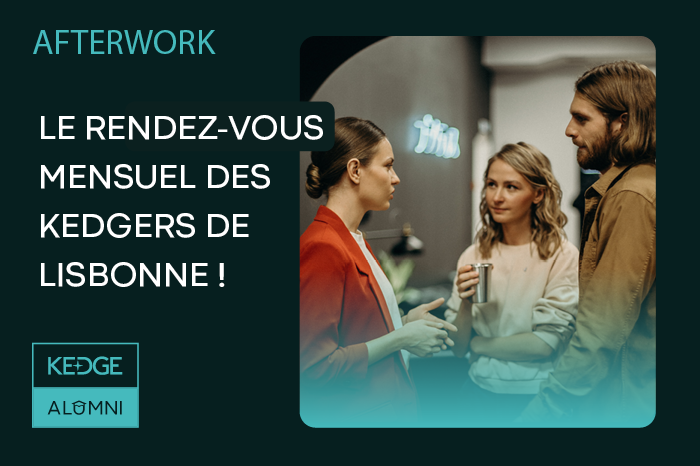 The monthly rendezvous for Lisbon's kedgers!
A networking evening with a biohacker & holistic health specialist!
Gwenaelle LANNUZEL, Lisbon branch coordinator, now invites you to join us every month for a friendly afterwork get-together between Lisbon kedgers 🌍
Each month will be an opportunity to discover a new sector, a new specialist or a new theme!
For this month's rendezvous, we're delighted to welcome Alexandre Christien, biohacker & holistic health specialist.
🗓️ RENDEZ-VOUS NEXT THURSDAY, OCTOBER 5 AT 7PM
"Discover the secrets of restful sleep and make the most of your potential".
📌 Meet us at the Selina Secret Garden Hotel in the Multipurpose room.
We hope our kedgers in Lisbon and elsewhere will accept this invitation.
CONFIRM YOUR PRESENCE BY CLICKING ON "I'M REGISTERING".
📢 CONTACT
Don't hesitate to contact your on-air host, Gwenaelle LANNUZEL on the day if you can't find the group.
📱 +351 962 743 303
Gwenaëlle LANNUZEL

Email :
Location
About Your Event
Selina Garden - Multipurpose room
1 Beco Carrasco
1200-343 Lisboa