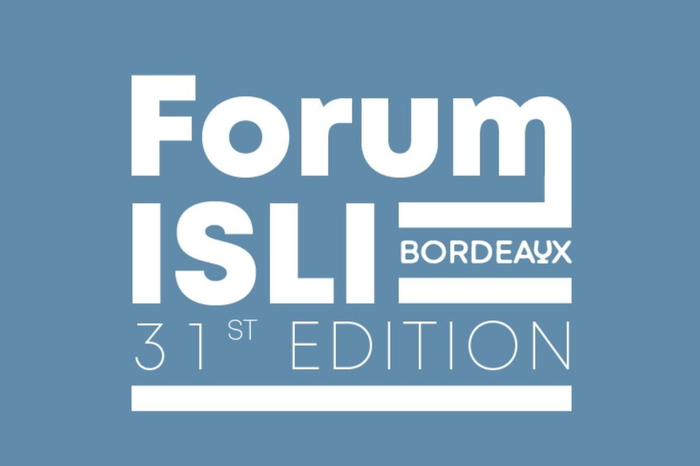 31ST EDITION OF THE ISLI FORUM : DECARBONISATION OF SUPPLY CHAIN
31ST EDITION OF THE ISLI FORUM : DECARBONISATION OF SUPPLY CHAIN
The forum is back for a special edition. For this 31st anniversary of the forum, we are celebrating the decarbonated supply chain. We are placing you, students, alumni, and professionals, at the heart of the forum.
Specialists from the domain will debate around 4 round tables on Friday May 26th on the Talence Campus throughout the entire day.
---
PROGRAM OF THE DAY ✅
8h30: Welcome and Introduction
9h00 – 10h30 : Round Table 1: Measurement & Planning of the Ecological Impact of Companies

Speakers

📣:

Charles Dubouix

, Net Zero Initiative Team Lead at OVRSEA

Yassine Fedane

, E2E Supply Chain Excellence and Transformation Manager at BEL GROUP

Jean-Christophe Cuvelier

, CEO at MYTOWER

Grégory Richard, Parter

- Consultant South West at KPMG
11h00 – 12h30: Round Table 2: Production and Warehousing

Speakers

📣:

Laurent Sabatucci,

General manager at EOL

Eric Loustau

, General Manager at TOYOTA MATERIAL HANDLINGS

Vincent Charlet

, Executive Director at LA FABRIQUE DE L'INDUSTRIE
12h30 – 14h00: Lunch Break (Included)
14h00 – 15h30: Round Table 3 : Transport & New Energies

Speakers

📣:

Jean-Christophe Machet

, CEO at FM LOGISTIC

Marc Thienpont

, CEO at BEYOND THE SEA

Béatrice Leduby

, CEO at DEKI
Marie Pouponneau, Supply Chain Specialist at ADEME
16h00 – 17h30: Round Table 4 : Reverse logistics, key for a decarbonated supply chain

Speakers

📣:

Adeline Bret,

Sustainable Supply Chain Offer Manager at CITWELL

Antoine Jeanjean,

Senior Consultant OPT2A et Co-founder at RECOMMERCE

Bruno Serny,

Circular Logistics Leader at DECATHLON
19h30 – 23h30: Cocktail (if reserved)
---
PARTICIPATION FEES 💳
Pack Forum (lunch included) : 75€
Pack Forum + cocktail diner (lunch included): 100€
THE NUMBER OF TICKETS IS LIMITED
---
HOW TO REGISTER 👇
If you are an ISLI graduate:
To be recognized as an alumni, you must be logged in to your KEDGE Alumni profile. As an alumnus of the school, you MUST have a profile created in your name on our platform. If you have never retrieved or have misplaced your login details, you can easily retrieve them using this form:
FIND YOUR LOGIN AND PASSWORD AND BENEFIT FROM THE SPECIAL RATES
Once connected to your profile, you will only have to follow the payment tunnel by clicking on "I register" on this page.
If you are a professional / outside the school:
Just follow the payment tunnel by clicking on "I'm registering" on this page.
---
ANY QUESTIONS? 🤔
Location
About Your Event
KEDGE BS Campus de Bordeaux
680 cours de la liberation
33400 Talence