19/11/2019
The project of these Kedgers' is supported by professional players!
L'Académie Seconde Chance (the Second Chance Academy), created by four KEDGE students and their prof, gives a new chance to football players.
Behind this fabulous project are the following four Kedgers, with the guidance of Rihane Mouhib, Entrepreneurship professor at KEDGE Business School:
Amine Mobtahij (GEP 2019);
Malik Chekaoui (GEP 2018);
Quentin Dicharry (GEP 2019);
Wiltonn Fevry (MAI 2019).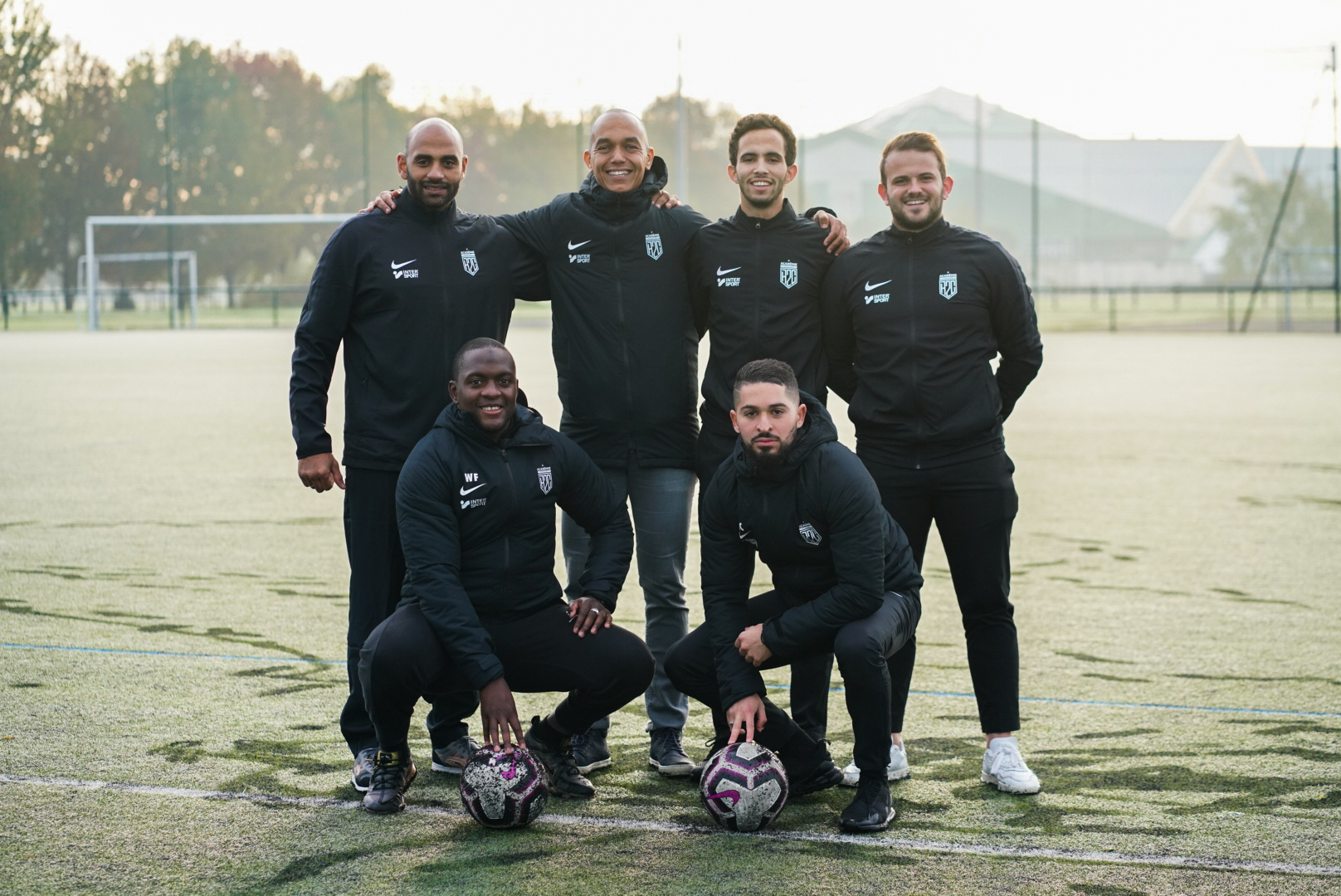 The Académie Seconde Chance gives a second breath to professional football! This association aims to highlight young football players who haven't yet joined, or are leaving, a professional club.
The association gives young football players to get noticed through recruiting events at quality sports centres, such as INSEP, attended by football professionals (agents, recruiters, emissaries, etc.).
---
After an excellent start, the four associates have entirely dedicated themselves to the project.
Amine: "I now work full-time (volunteer) at l'Académie. Despite my lack of experience and the risk that it represented, I chose to not take a permanent contract at the end of my studies and become an entrepreneur. I got the idea of working in an area that I'm passionate about when Malik and Rihane contacted me be a part of the project while I was doing my end-of-studies internship."
Malik:"I am lucky to work full-time (volunteer) at the l'Académie in an area that I had been interested in since I was very young. The idea of working in the sports sector began when I met Mr Mouhib Rihane, one of my former professors, who made me aware of the importance of the network as a former player."
Quentin:"We started the l'Académie Seconde Chance - a project that is close to our hearts - in order to give talented players access to their dreams. Every step in breaking through the football world is difficult, which is why we intend to support players throughout their journey. Many players miss opportunities because of lack of visibility, and as a result many clubs miss out on these players."
Wiltonn: "I'm currently in charge of the administrative side of l'Académie Seconde Chance, which brings young football talents and both professional and amateur clubs together. We came up with the idea because, as enthusiasts with diverse experiences, we noticed that many high-potential players lack visibility to recruiters from professional clubs."
The project has grown and promises to have a great future. The project has the support of a number of personalities from the football world, such as Laurent Blanc, Nicolas Anelka, Robert Pires, Jimmy Briand, and Yacine Brahimi. It has also just signed a partnership with Intersport.
Our Kedgers want to continue developing in the capital, but also want to work in major French cities, such as Bordeaux, Marseille, and Lille, as well as Lyon where the team will be headed to next.
L'Académie Seconde Chance also plans to expand abroad, to countries like Brazil, through the creation of a branch of the l'Académie which it created September.
The four partners also plan to organise recruitment events in the Maghreb and neighbouring countries, such as Belgium and Switzerland. "We would also like to develop an app that will allow players connect with professional and amateur clubs," said Amine Mobtahij.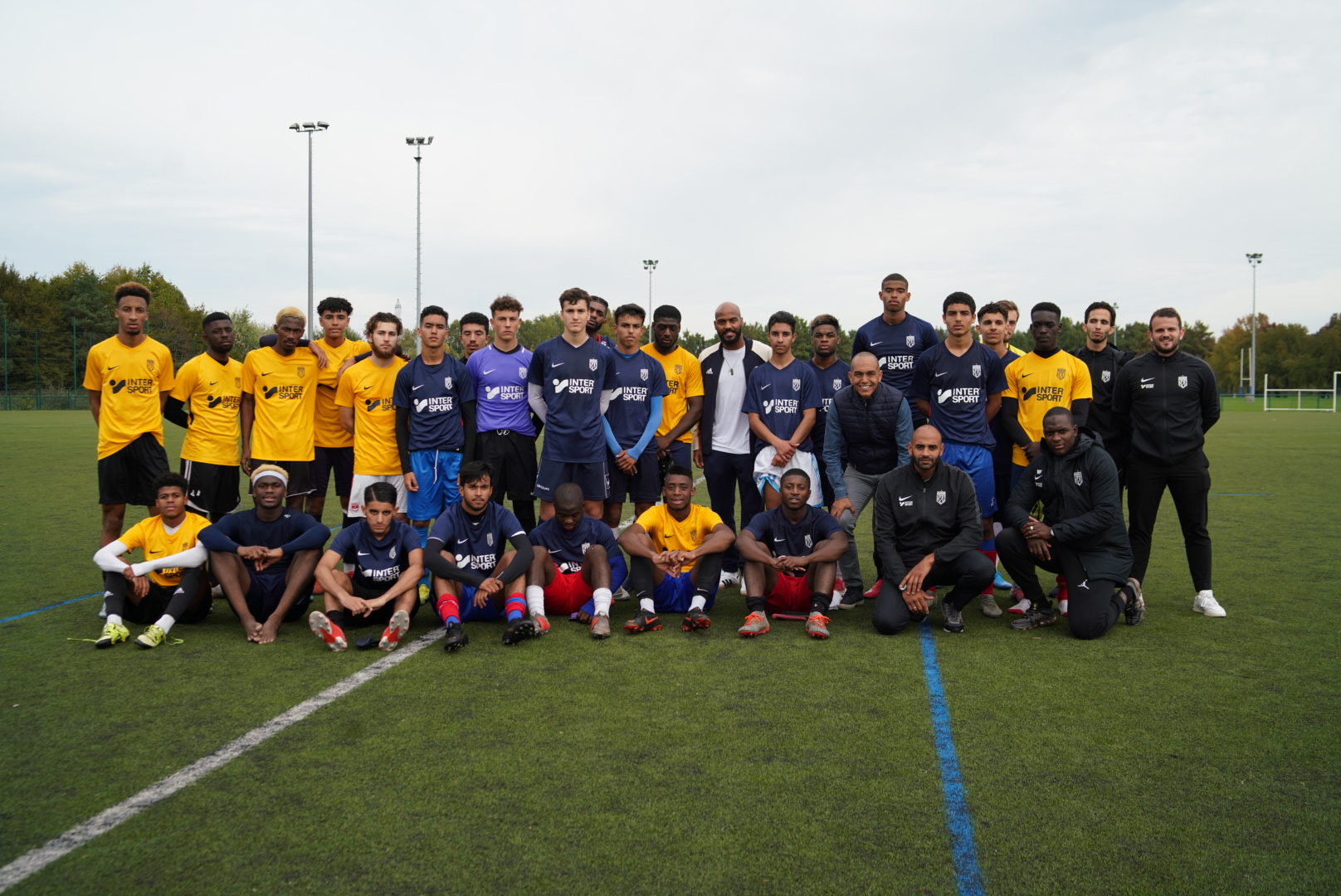 "To date, we have carried out several recruitment events, mainly in Bordeaux, Sao Paulo, and several in Paris at the INSEP clubs. In the longer term, we want to support young people on their sports goals (physical and mental preparation, nutritional follow-up, etc.) but also on their personal goals (guidance in schooling, retraining). In order to continue developing in France, we call on the alumni and students of the school for sponsorship, patronage, and partnerships," concluded the four partners.
DID YOU GET A PROMOTION, OR ARE LAUNCHING A PROJECT OR A START-UP?