20/07/2020
A Kedger has been named Director of Development at Arkéa Banque E&I!
In May, 1996 KEDGE graduate Laurent Imbert was appointed as the Director of Development of Arkéa Banque Entreprises et Institutionnels.
Arkéa Banque Entreprises et Institutionnels, a subsidy of Arkéa group dedicated to the financing of companies, institutions and real estate professionals, has the pleasure of announcing the appointment of Laurent Imbert as its Director of Development.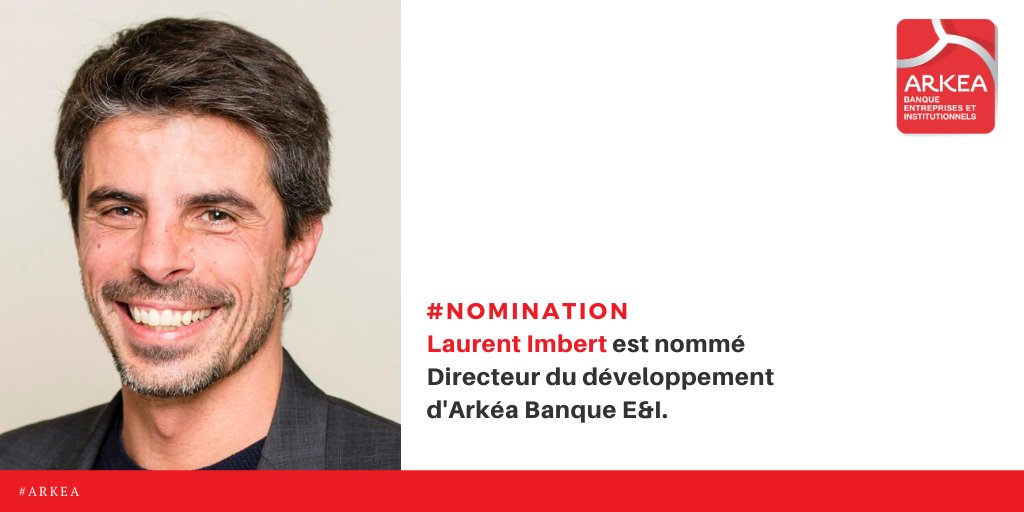 Laurent Imbert, 47, holds a degree from KEDGE Business School (Marseille campus) and a BTS in International Trade from the Institut Cadenelle in Marseille. He began his career in 2001 at CIC Lyonnaise de Banque as a Professional Account Executive and Branch Manager in Brignoles (83). The following year, he became a Client Manager for SME accounts and, four years later, he became Head of Corporate Accounts at the bank's regional headquarters. He went to work for Arkéa Corporate and Institutional Bank in 2010 as Senior Customer Manager at the Corporate Business Centre before moving to the Development Department in 2017 as its Deputy Director. Laurent is now Director of Development, succeeding Jérôme Grenthe who joined the Executive Board last April as Head of the Customer Service and Innovation Division. –https://site.arkea-banque-ei.com/
DID YOU GET A PROMOTION, OR ARE LAUNCHING A PROJECT OR A START-UP?