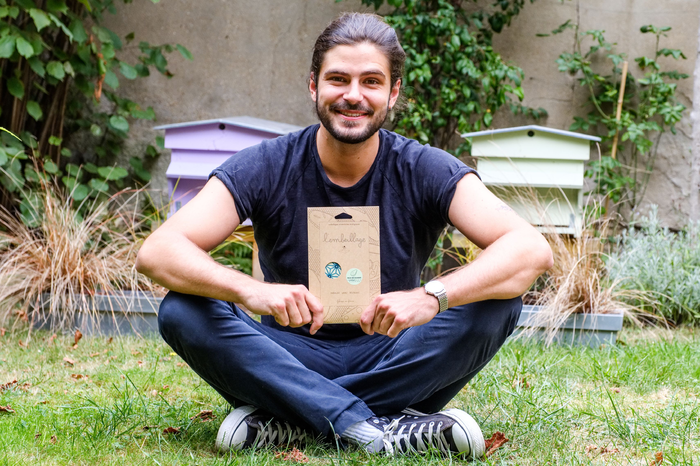 08/11/2019
This Kedger has created an alternative to plastic food wrap film!
L'embeillage (French for Beeswrap) is an ecological food wrap made with beeswax and reusable organic cotton, and is made in France.
His background
Quentin Sinel is a graduate of KEDGE's Grand Ecole Programme. While at school, he was active in its student associations, first with the Student Board, then in the creation of Berkail, the student residence hall, where he served as a buyer to rate new products. "These voluntary experiences are one of KEDGE's great strengths because they teach entrepreneurial skills," he said.
Quentin had several internships in major companies as a food and consumable buyer. "That's what led me to travel to Australia for six months where I discovered "Beewraps" - packaging made from beeswax to replace plastic food wrap. I went on to do a university exchange in Peru and decided to follow the entrepreneurial track. L'embeillage was born once I got back to France," he added.
The young entrepreneur started his business in the beginning of March 2019 and the start-up has only grown since then. "The life of an entrepreneur is hard, punctuated by highs and lows, but I get a lot of fulfilment from my project, and I don't regret my decision. The social and environmental dimensions of l'embeillage corresponds to my values."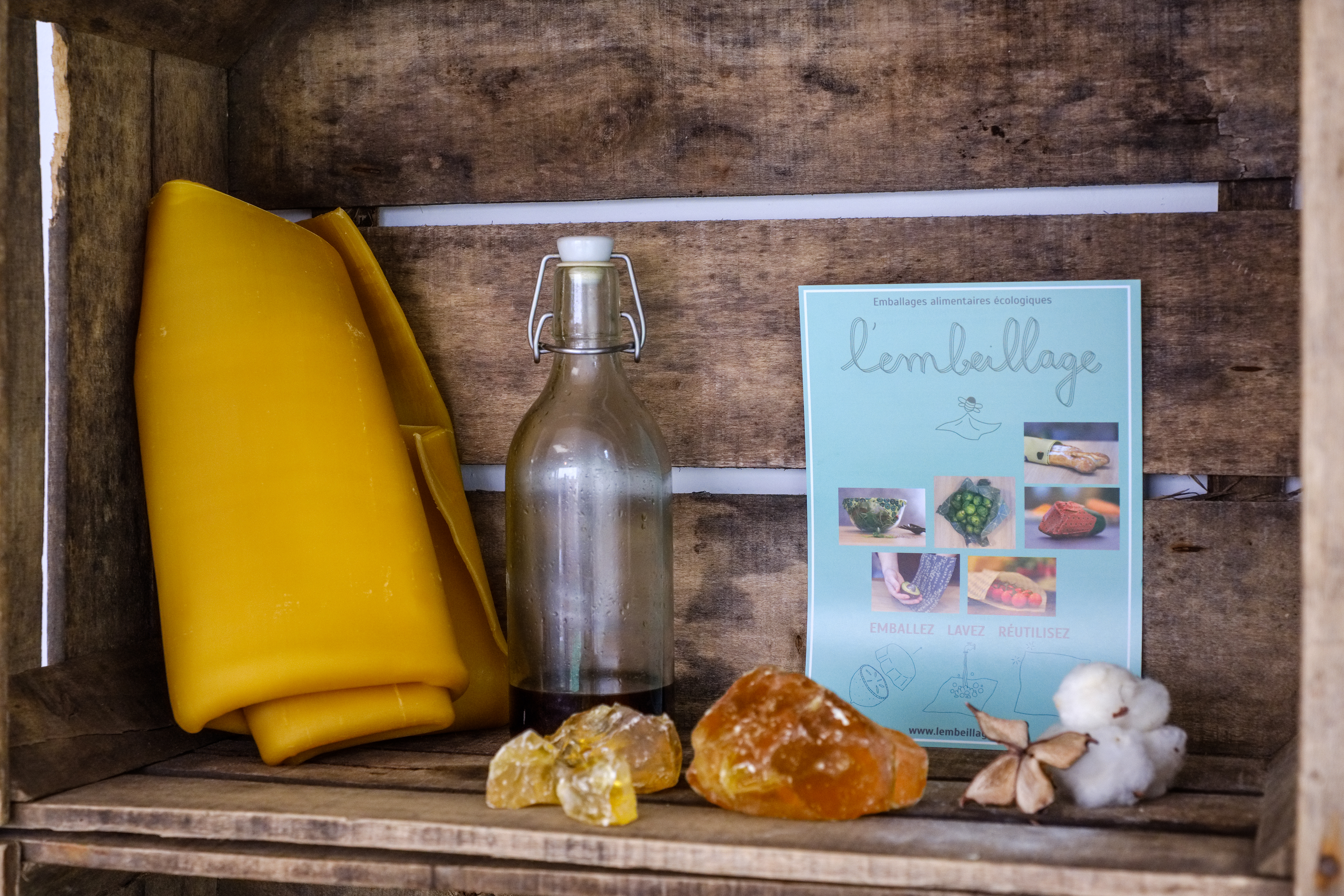 L'embeillage, an innovative solution
L'embeillage is a 100% natural, washable, and reusable ecological solution that replaces plastic in the kitchen.
Made from 100% natural and organic ingredients, it's both reusable and compostable at the end of its life, and it promotes zero waste by replacing plastic film and aluminium foil, neither of which are reusable or recyclable. In addition, the packaging is made of recycled Kraft paper which can also be recycled.
It's very simple to use. All you need to do to wrap something up is to warm it with your hands and form it into the shape you need. Once used, simply wash it in cold water with mild soap and then reuse it.
Quentin's workshop is based in the Paris suburbs where he employs disabled workers. The business is growing rapidly, and it has just signed a partnership agreement with a national distributor.
Voir cette publication sur Instagram
Crowdfunding Campaign
Quentin has just launched a crowdfunding campaign to finance the prototyping of a machine that will automate production to change the scale of the project. He's also been approached by food manufacturers but prefers to continue developing his project on his own for the time being.
"L'embeillage needs your help in financing the purchase of more efficient machines and training more disabled workers," concluded Quentin.
YOU ARE NOMINATED, YOU LAUNCH A PROJECT, A START-UP?