12/05/2022
The KEDGE Alumni Conference in Geneva in images
Our international conference chaired by KEDGE professor Laurent Estachy took place on 20 April in Geneva. This photo recap has been provided by Loïc Morant, KEDGE graduate and Founder of ClapStories.
Organised by our three graduates and hosts of the Geneva branch (Tamila Chaouche, Vincent Lefebvre, and Lionel Rosnet) as well as our Manager of KEDGE Alumni branches (Morgane Samuel), this international KEDGE Alumni conference brought together nearly 30 graduates and school staff.
Geopolitics and Carbon Border Tax🌍
With Christophe Mouysset (Director of Business Relations and the graduates network) in attendance, presided by Laurent Estachy (Geo-economics and international finance professor), and hosted by Tamila Chaouche (manager of the KEDGE Alumni Branch in Geneva), the conference provided an overview of current major geopolitical developments and tensions (in particular those involving the United States, China, and the European Union) with a special focus on environmental issues and, more specifically, on possible border carbon taxes.
"We had the opportunity to organise a wonderful conference on this very timely subject. We are delighted to have been able to bring together graduates from Switzerland to discuss this topic. Laurent Estachy kept us captivated throughout the evening, receiving very shrewd questions from the audience and from Tamila Chaouche (manager of the Geneva branch) during the round table.
Some graduates travelled especially to see their favourite professor again, and I quickly understood the strong appreciation of students and graduates have for Mr Estachy and his lectures. The conference was followed by a networking reception. We all appreciated this occasion for our graduates to come together and meet each other.
I would like to thank Laurent Estachy and Tamila Chaouche for their efforts throughout the organisation of this event. I would also like to thank Christophe Mouysset for having accepted to open the conference and for his willingness to spend time with us. Finally, I would like to thank the Métropole Hotel for its impeccable service. - Morgane Samuel - KEDGE Alumni Project Manager – KEDGE Alumni Branches.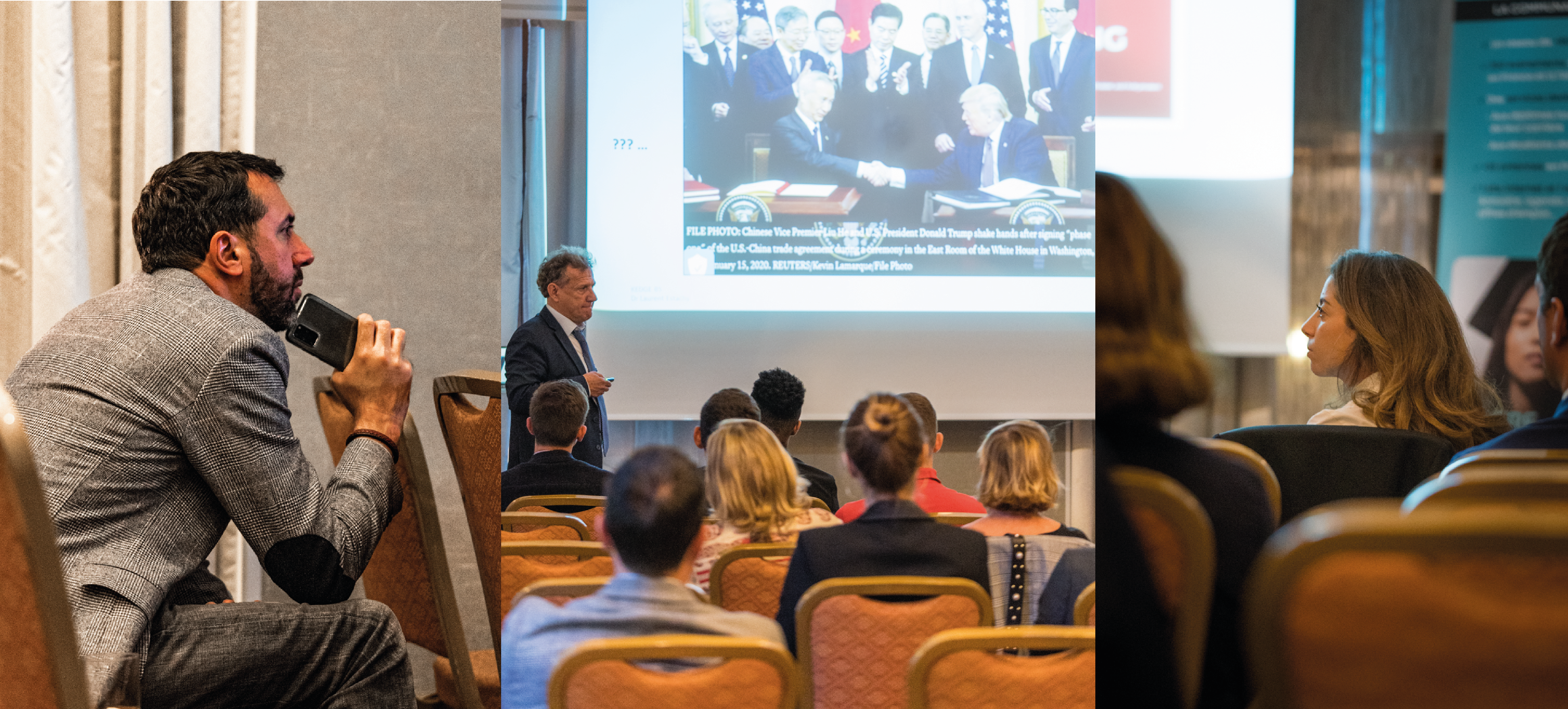 All of the evening's photos can be viewed at the end of the article.
Loïc Morant, graduate and Founder of ClapStories 🎥
Present at the conference, Loïc Morant did us the honour of being our photographer for this special evening. We would like to return the favour and let you discover his passion for video and his video production company ClapStories.
Loïc always wanted to work close to, or not far from, the world of video. Whether working on TV programmes as an extra, as a stuntman on a motorbike, or even in corporate and advertising videos.
After completing his studies at KEDGE, a long stay in Australia and after more than 10 years working in the world of finance, he decided, in 2019, to begin a transition in order to follow his desire to work in a more people-oriented field. That led him to train in mental preparation, coaching and hypnosis with the goal of guiding athletes in their performance.
In 2021, an athlete rose above the rest. He then decided to conduct an interview with him so he could share his journey with others. And there, behind his camera, came the epiphany... and the beginning of his new adventure!
DID YOU GET A PROMOTION, OR ARE LAUNCHING A PROJECT OR A START-UP?