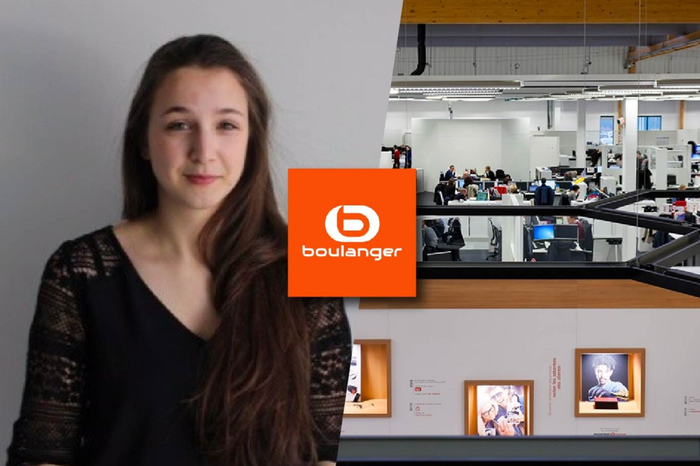 15/04/2020
"Life after Graduation" is a new Pro-act with three KEDGE students whose aim is to provide a practical guide for current Kedgers regarding employability, the labour market, and job interviews. They are gathering testimonials from recently graduated Kedger
Many Kedgers wonder about what life is like in the post-graduate world. Through authentic testimony, Aude shares her experience as a young graduate with us.
The Project
"Life after Graduation" is a new Pro-act with three KEDGE students whose aim is to provide a practical guide for current Kedgers regarding employability, the labour market, and job interviews. They are gathering testimonials from recently graduated Kedgers with different backgrounds and professional situations.
Today, we hear from AUDE COCQUEMAN, a former member of Forum Events, a KEDGE (Master in Management Grande Ecole programme (PGE) in work-study), as well as holder of a Specialised Master ISLI (Bac+6).
Testimonial
What did you study at KEDGE? Does it correspond to the position you currently hold?
"I was in the Master of Management Grande Ecole programme (PGE) in work-study format (24 months) with a focus on Supply Chain courses before got a Specialised Master in ISLI at KEDGE Bordeaux. I've been the Supply Chain Project Manager on a permanent contract at Boulanger in Lille since December 2019. I was lucky that the company in which I did my work-study had confidence in me."
What difficulties have you encountered in your career and how did you overcome them?
"I think that for a long time, like everyone else, I searched for - and continue to do so on a daily basis - "my path" (the type of company that suits me in terms of activity, size, culture, main field, etc.).
There's also the difficulty of trying to find something that is in line with your values and that has the right requirements. But no pressure! There'll still be time to make mistakes, to know how to explain them, and to find a different position. The important thing is to continue to grow.
Otherwise, once you're in a company, I think the first challenge is to gain legitimacy with other employees. You have to assert yourself, justify and argue your decisions, and share your knowledge (which is an advantage when you are just coming from school: you know the tools, innovations, and reading material that can be useful and that the company might not be aware of)."
How did you prepare for the different interviews?
"The key is to have as many interviews as possible (even for less attractive positions). However, make sure you are consistent and don't waste the time of both parties. This will give you an understanding of how interviews work, remember which questions are frequently asked, and draft your own speech.
I also forced myself to "condense" my presentation to make it lively, simple, and to convey the most important messages. (It's a mistake to describe each step you've taken chronologically and what you've gained from them).
I went to each interview without feeling pressured in the sense that I kept telling myself that there would certainly be other opportunities and that I didn't have to be a big shot. That let me be low-key and more natural and spontaneous during our conversations.
If a foreign language was involved, I forced myself to immerse myself in it in the days before the interview (such as writing to non-French speaking friends, reading, and listening to things in the other language).
In general, when I was at KEDGE, I tried to take advantage of as many tools of that tools that were available as possible: language platforms, mock interviews, meetings, and conferences on Jobteaser, etc."
What advice would you tell a Kedger to do before an interview?
"Find information about the company. And not just the basic details of the Board. Try to discover its financial health, spirit, and culture. And if possible, try to use professional networks to speak to someone who works for the company and who can speak to you honestly about what it's like on the inside.
Don't be too unnatural or over-confident. Don't forget that you are a young person who has lots to learn. Be humble!
Expect the normal questions and give original answers that will set yourself apart from others. For example, as to the question, "Tell us three weaknesses you have", talk about a time you failed, explain why, and what you gained from it. Use the example of a shortcoming that can be improved over time and that you intend to work on (leadership, become comfortable with the duties of the position, technical skills you want to learn, etc).
Practice answering more complex questions, such as: "What is it that you dislike? "What do you expect from a manager?" "Why you?" "What are the first and last names of the people you have just met?". You can even rehearse your answers with your relatives and colleagues.
Don't hesitate to take a stance and express your opinions. Especially if the recruiter asks you a question that seems inappropriate or irrelevant, or if something makes you uncomfortable.
And finally - classic advice but true -"be yourself". After graduation, recruiters are primarily looking for interpersonal skills. The more you are yourself, the more likely you will find a company that suits you and vice versa."
Were you able to negotiate your salary?
"I think that, even though it's important, the salary should not be a priority when you leave school. You have to look for positions where you will learn a lot. The difference will come as you have more experiences.
You should also be aware that most companies have fixed salary scales and that not all of them are open to negotiation. But if this is an important criterion for you, try it.
Also, in general, trainees can stress the years they've spent doing work-study programmes as experience."
---
Need help getting started in your career as a young graduate? 🎓
👊 KEDGE WILL NOT LET YOU DOWN 👊
What does KEDGE Alumni offer young graduates looking for a job?
---
Did you participate in any of the events KEDGE organises to assist in the employability of its students? (MyWay Days, business forms, etc.) What did you get out of them?
"Yes, I attended conferences at the MyWay days and did mock interviews on Jobteaser, as well as others. This helped me become aware of the different recruitment methods and existing tools in order to better understand them, in addition to getting feedback".
Services, tools, support - here's what the school offers its students.
What problems have you regularly encountered since you graduated?
"Nothing in particular. I was already working in an alternating rhythm, at a rapid pace, travelling between cities, and managing a tight budget."
If a Kedger contacts you, would you be willing to answer his or her questions?
"Of course I would."
(Editor's note, here's the link to Aude's Linkedin profile: https://www.linkedin.com/in/aude-cocqueman-00709a95/)
We are interested in your experiences!
If you have recently graduated (less than two years) and would like to provide us with a testimonial, please contact us by email at the following address: lifeaftergraduationkedgebs@gmail.com
or directly via Facebook or LinkedIn:
lifeaftergraduationkedgebs@gmail.com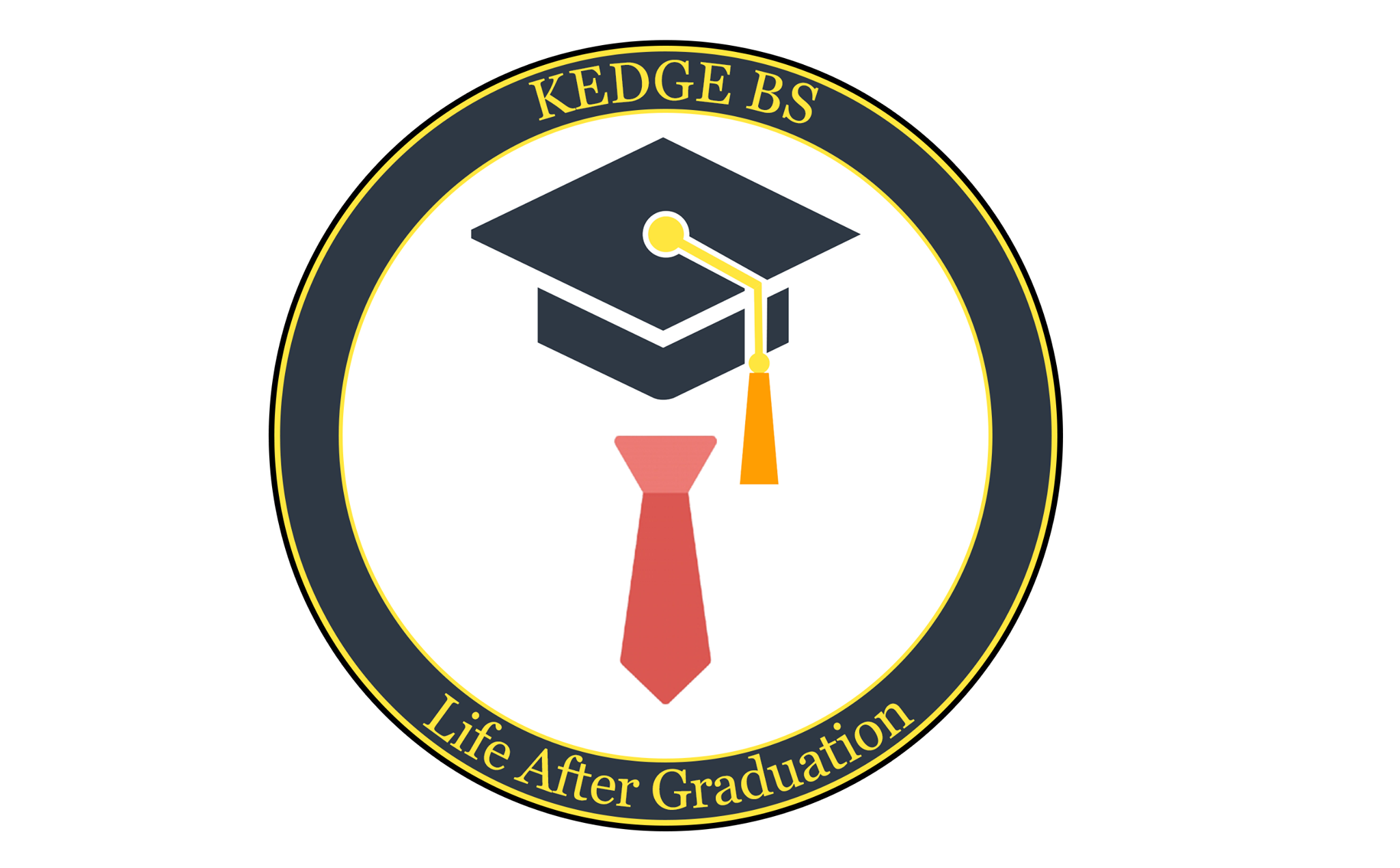 YOU ARE NOMINATED, YOU LAUNCH A PROJECT, A START-UP?