02/03/2022
KEDGE graduate Émilien has launched Be Stroh: the gastro box that is 100% made in Alsace!
Be Stroh was born from the desire of two brothers to promote their native Alsace beyond its borders, through a common project that reflects their values.
Together with his brother, Émilien Stroh wanted to share much more than just products, but to really share a moment of an escape to Alsace - a land of authenticity and sharing... The creation of Be Stroh came out of his Pro-Act at KEDGE.
Voir cette publication sur Instagram
---
Hello Emilien. First of all, would you please tell us about your background, and that of your brother, who is working with you on this project?
Fabien and I are from Strasbourg, in Alsace, and have deep family roots in the region. We both had a fairly classic educational background. After high school (Bac ES) and prep courses (ECE) Fabien enrolled in the Grande Ecole Programme at ESC Pau. He completed that degree as a work-study in retailing, where management was an important skill in his daily life. For my part, after high school (Bac S) and pre-prep courses (ECS), I went to KEDGE in Bordeaux, at its Grande Ecole Programme. At that point, I was already very attracted to the idea of creating and managing companies.
It was during an exchange in the United States during my second year of the master that it became clear that this is what I wanted to do, so when I returned to France I created the first version of Be Stroh as part of a Pro-Act. Romain, a fellow student, and Fabien were also involved in the project, which was rather promising but still had too many problems. So we decided to put Be Stroh on hold so we could get more experience in the business world but work on improving it at the same time.
By the beginning of 2021, after several months of work, the project was more mature, more thought out, more refined, and was ready to be launched. So we decided to leave our jobs and take the road of entrepreneurship.
---
Would you describe your project and tell us what approach you've taken ?
Be Stroh offers a selection of the best artisanal products from the Alsace region in the form of ready-made or completely customisable boxes. As I said before, we are children of Alsace. And our personal experiences showed us that it's difficult, even impossible, to find good products from our region when you're outside Alsace. So we wanted to make these products available to as many people as possible, and to promote our region and the craftspersons who make it up.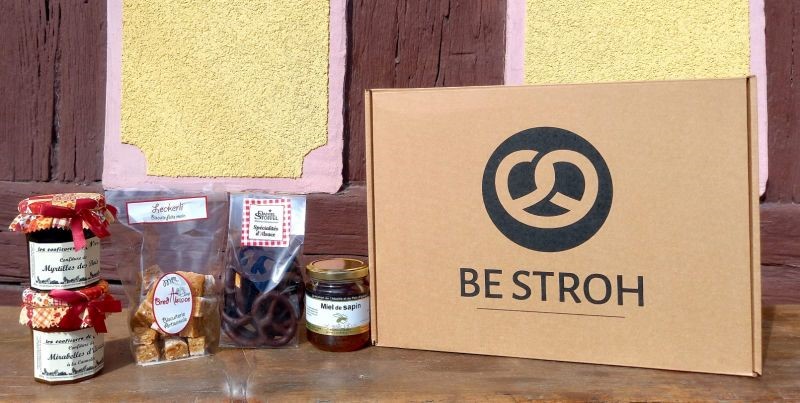 In addition to this purely gastronomic pleasure, our grandparents passed on to us values linked to the land and to relationships with local producers who are totally committed to their work. It was both clear and important to us that we follow this path of authenticity and family history. For us, it makes sense to both work together as a family and to set off on a venture where the heritage that has been passed down to us occupies its rightful place.
We started off with a B2B approach to provide works councils with support for their corporate events (employee gifts, seminars, etc.). The initial results were very encouraging, with large companies such as the Pichet Group, Nexans, and Liebherr placing their trust in us. As a result, our first year went beyond our expectations and we were then able to develop a website for private customers. This is our second area of development and which we are working on constantly.
---
What are your goals for the future?
We aim to build on the good first year we've just completed and to continue to grow in order to eventually become known and recognised as a leading name in Alsatian gastronomy in France. We take great care in choosing our partners, with our selection criteria being based on authenticity, sharing, and of course quality. To do this, we want to increase our visibility, build a real community, and obtain certifications, such as "Cœur Alsace", to gain credibility.
We need to develop further with companies and also to extend our ranges for individuals by always offering quality products. We try to stay abreast of the market and always be responsive and pro-active. We're also looking to improve the technical side of our business, whether referencing, our content, our advertising campaigns, etc. Finally, in the medium term, we would also like to be able to export internationally, particularly to Asia where certain regions have a strong attraction for Alsace.
---
What role did the Pro-Act play in this?
The Pro-Act was a very enriching and motivating experience. That gave us our first entrepreneurial experience, to go from a theoretical approach to a more practical and professional one, and to test our projects while being guided and supported.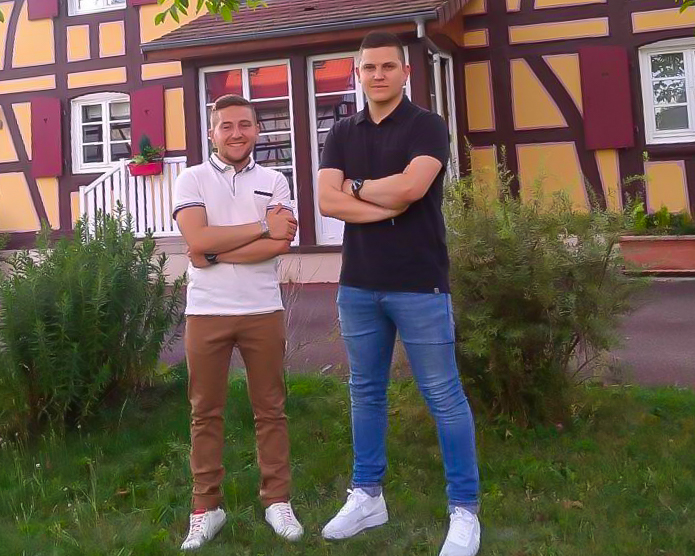 Useful links:
DID YOU GET A PROMOTION, OR ARE LAUNCHING A PROJECT OR A START-UP?