31/01/2022
Alexander Titaua. an interior design agency based in Dubai founded by KEDGE graduate Alexandre Heudes.
A graduate of KEDGE, Alexandre, decided to settle in Dubai with his partner, promoting French elegance through a modern-chic and contemporary architectural style through his agency ALEXANDER TITAUA.
---
What are their respective backgrounds?
Titaua Gard, Co-founder and Creative Director:
Holding a degree from ESAG-Penninghen Paris, a well-known French school of interior architecture, graphic arts, and design, Titaua took her first steps in her chosen field at the prestigious Parisian office of Bismut & Bismut. Involved in various residential projects, she was involved in the design of villas and townhouses in France and abroad.
After that, she worked for different Parisian agencies where she was involved in designing major international residential projects, most notably in Paris, London, and Dubai. Drawn to modern architecture, she rethinks a contemporary style through the use of precious and raw materials.
"ALEXANDER TITAUA has become the way for me to bring my ideas to life and allow people to express their personality."
Alexandre Heudes, Co-Founder and Manager:
Originally from Paris and a Kedger, Alexandre comes from a family with extensive experience in the fields of architecture and real estate. He was surrounded from an early age by a creative and entrepreneurial environment, especially through his father and grandfather who ran various architectural businesses.
Due to his organisational skills and determination, Alexandre was able to assume the responsibility of managing ALEXANDER TITAUA, particularly in regard to its development and commercial management. With a keen interest in the equestrian world, he shares a simple design style accentuated by the quality of the details and materials.
Contact Alexandre: contact@alexandertitaua.com
"The elegance and discipline found in the equestrian world is a natural art that inspires, and is represented our architectural design."
---
How did your collaboration come about?
Coming from different but complementary backgrounds - Penninghen-Esag for Titaua and KEDGE Business School for Alexandre - the idea of a working partnership quickly formed. The two share common perspectives, so they decided to use their qualities and know-how to undertake this venture.
Titaua and Alexandre, united in both their personal and professional lives, opened their own interior design agency in 2021. Sharing common values and a vision that is all their own, they decided to turn their complementary skills into a source of professional strength.
Alexander Titaua was the result of long discussions about emerging architectural trends in the world and their ambition to shape a geographical region that is in the process of transition. Through Alexander Titaua, our passion is to share values of elegance and charm.
---
ALEXANDER TITAUA, promoting French elegance
Alexander Titaua's style is reflected in its contemporary interior design with a focus on creative, modern and cultural values. Each project is strategically thought through in terms of concept, materials and design of furniture. Alexander Titaua draws on its origins and know-how to represent the "art of living".
An example of a dining room designed around the concepts of casualness and warmth. This interior space has been designed in an airy manner, combined with the use of natural materials and decorative objects such as linen, ceramics, glass, and rattan.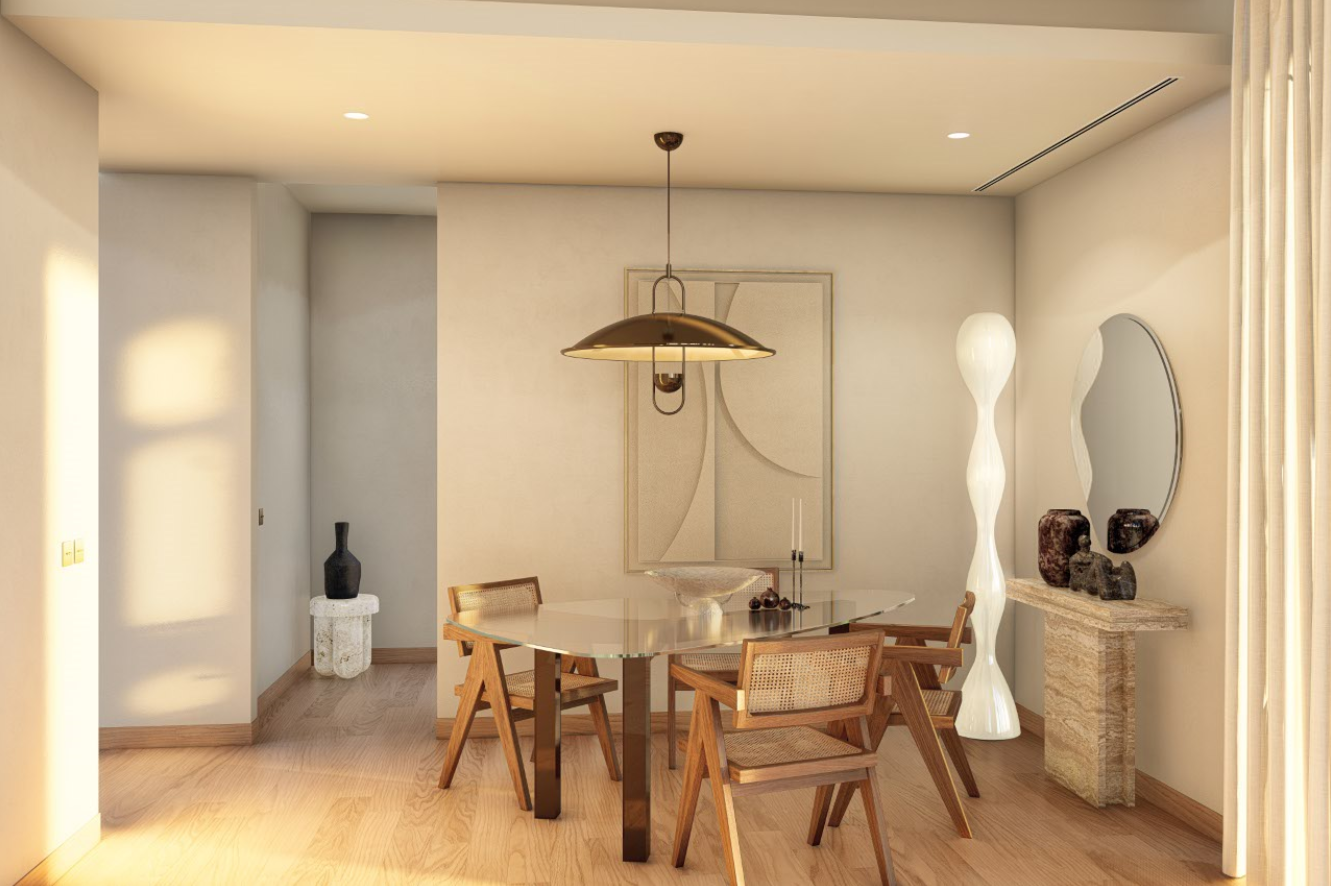 DID YOU GET A PROMOTION, OR ARE LAUNCHING A PROJECT OR A START-UP?