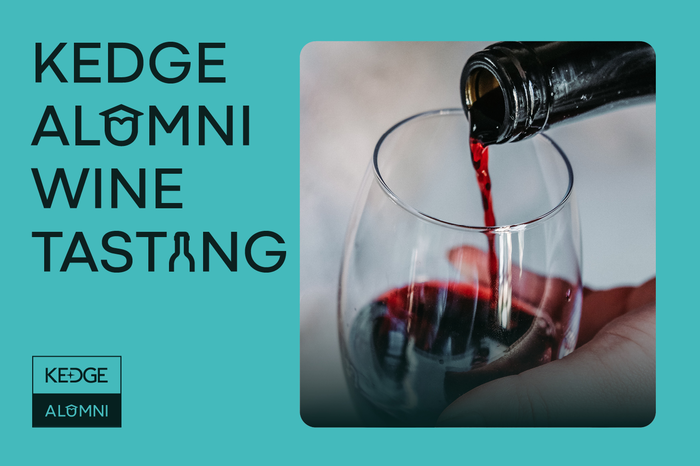 16/08/2023
KEDGE Alumni Wine Tasting
The Wine tasting sessions program !
🍷 NEW YEAR FOR KEDGE ALUMNI WINE TASTING! 🍷
The aim of these get-togethers is to get together for a convivial moment and discover a theme, a grape variety, a wine region or a country.
The meetings, which have been running for 20 years now, are led by Muriel Petit, a professional oenologist, and Olivier Mora, a graduate of KEDGE BS .
In recent years, these meetings have been organized by videoconference as well as face-to-face on the Paris campus. However, a positive upturn in face-to-face meetings and a reorganization of the service have prompted us to return to purely face-to-face sessions.
🍇 DATES AND THEMES OF MEETINGS:
Sessions take place at KEDGE BS Paris once every 2 months, from 7.30 pm to 10.30 pm .
Wines chosen by our oenologist will be presented and tasted during the session, accompanied by dishes in keeping with the theme.
October 19 Discovering grape varieties in France and around the world
December 14 Amphora wines, orange wines and unusual sparkling wines
February 8 : Wines from "franc de pied" and pre-phylloxera grape varieties
April 25 : Wines from rare or forgotten grape varieties or unusual blends
June 13 Latin American wines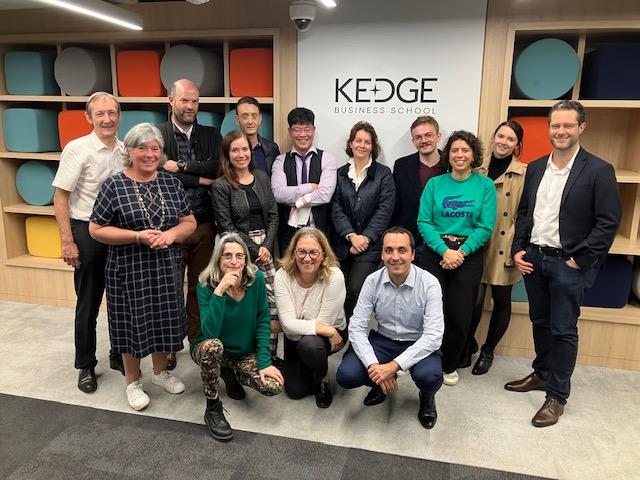 🔎 INTERVENANT
Muriel has been an oenologist for many years. She has been a wine and cooking trainer since 1997 for catering professionals and companies. Muriel PETIT also offers oenological and culinary training and events for all publics (professionals, individuals, adults and children) in both large and small companies, associations, schools and restaurants.
👁‍🗨 TO MAKE SURE YOU DON'T MISS ANY OF OUR WINE EVENTS
YOU ARE NOMINATED, YOU LAUNCH A PROJECT, A START-UP?