07/02/2022
Interview with the painter Valérian Lenud, a KEDGE graduate who's been based in Mexico for 7 years!
A resident of México for seven years, Valérian Lenud (Grande Ecole Programme - Class of 2014) is an experienced French artist whose pop-graffiti style paintings have been displayed in solo and group exhibitions internationally.
Valérian, ou Valé Stencil, is a French street artist born in 1990 who is now living in Mexico City after a decade of travel.
While studying at KEDGE in Marseille, Valérian fell in love with street art and quickly began concentrating on themes such as pop culture, ethnic diversity, and children
I want to discover, create, share, and live life by creating images that express my thoughts.
A true world traveller, Valerian draws inspiration from his own travels and nomadic lifestyle to create unique works! On canvases as well as walls, he layers handmade stencils and then applies spray paint, acrylics, or markers to create vibrant pop art and remarkable urban portraits. He works in a variety of media including canvas, wood, skateboards, surfboards, and even 3D objects. You can see his entire body of work on his website: https://valerianlenud.com.
---
HIS LATEST EXPOSITION: "INHABITANTS"
Portraits reveal more than the physical aspect of people. In this exhibition, Valerian presents the works that have influenced his ongoing journey - a collection of portraits from different cultures, in a multitude of countries. Valerian melds with them through art as a social instrument, permeating the life of each city he visits. From an intimate coexistence and observation of everyday life, he becomes another inhabitant who manages to extract the essence of each person to capture a collection of visual ethnography. - https://baga06.com/2021/04/12/habitantes-valerian-lenud/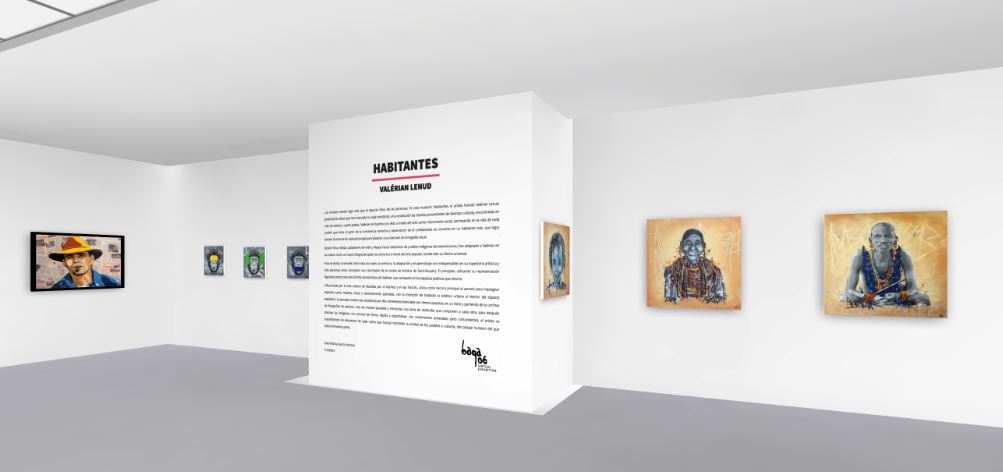 ---
INTERVIEW : VALÉRIAN LENUD, I ARTIST - PAINTER
1. To begin, tell us about your background and your time at KEDGE.
In 2010, after having obtained a mechanical engineering technical degree, I enrolled in KEDGE's Grande École Programme. After two years of courses in Marseille, I decided to take a gap year so that I could have some experience living abroad. I went to Argentina with two friends, backpacked to Peru, worked in a youth hostel in Buenos Aires for six months, and ended up taking another trip to Brazil. After that, I decided to do a six-month internship in Mexico. That's when I fell in love with the country where I live today. I then finished my master degree by doing a work-study position teaching in India for four months. I'd been painting since I was a child but I started to work on my art more and more during those two years. I was inspired by my experiences, and followed the street art movement, painting along the way and in the hostels where I stayed.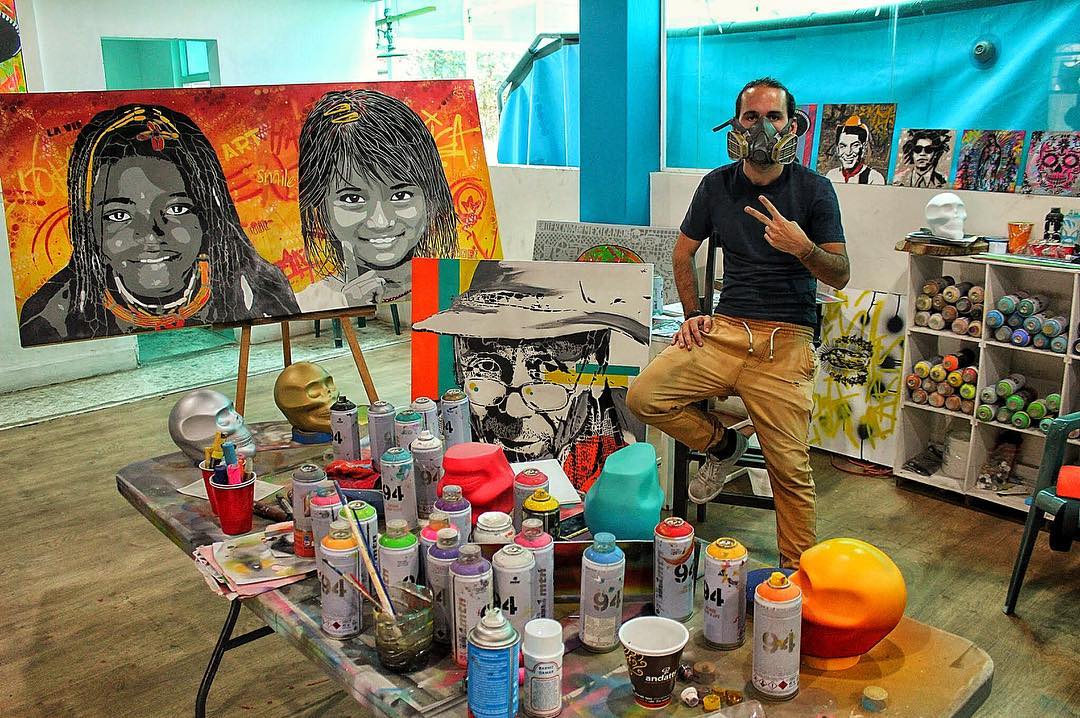 2. How did the education you received at KEDGE Business School help you become who you are today, and how did its teachings help you in your project?
The school made it possible for me to go abroad, which I had been dreaming of doing for a long time. But to be honest, my approach was more focused on the initial experience and discovering the world than it was on getting an academic education. In terms of skills, KEDGE gave me the ability to be adaptable, as well as a comprehensive understanding of how to develop a project. Although art is a sector in its own right, I think that it is necessary today for an artist to have entrepreneurial knowledge to carry out a project, to be able to exhibit his or her work and to gain visibility on the market. As an artist, you have to do everything yourself at the beginning of your career; it's like a small business. You have to manage everything - from the idea to the creation and production, including marketing, sales, and logistics.
3. You've lived in Mexico for seven years? Why did you choose to live there? Tell us what it's like living abroad, of your background, and describe your job/passion to us?
I immediately felt welcome in Mexico, as if I were in my element. And I found friends and family there who are still part of my life today. This is why, only a week after my work-study placement in France ended, I hopped on a plane to come back and live here. I started by working as a salesman at different companies while working on my personal art project at the same time. After a year, I started to exhibit in my first gallery, and the rest followed. I then decided to quit my job to devote myself to my project and my passion. Now I am a full-time painter, my work has been exhibited in about ten countries (Paris, Saint-Tropez, Nice, Courchevel in France, Monaco, Amsterdam, New York, and Mexico, among others). I've also travelled a lot throughout the world (more than forty countries). That is where I get my inspiration from, as well as lets me carry out international projects such as exhibitions in galleries, murals, and community projects (such as street-art projects with a collective of artists throughout Mexico to give life back to difficult neighbourhoods, a project with the Mayans in Quintana Roo, with the Massaïs in Kenya, etc.). My artistic objective is to reconcile art, social work, and travel. My paintings are mostly focused on ethnic cultures and portraits, with other works representing causes that are close to my heart, or subjects from popular culture.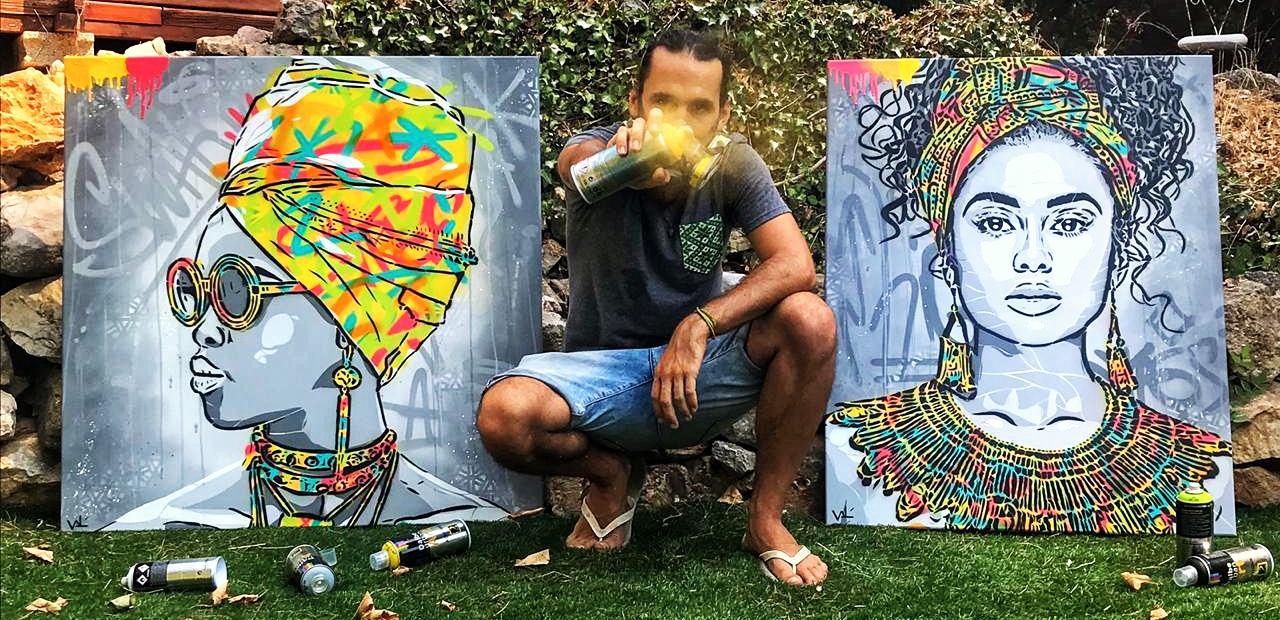 4. What are your future plans?
I plan on continuing to carry out my project of conveying a message of equality and compassion through art. To keep this social constant and expand it through larger projects that can have many impacts.
5. If you were to give one piece of advice to KEDGE graduates and students who would like to emulate you, what would it be?
Never give up on your dreams, even if they are contrary to what people want you to do at school or in your family. Make the most of your skills and stay passionate about your plans.
---
Useful links:
DID YOU GET A PROMOTION, OR ARE LAUNCHING A PROJECT OR A START-UP?