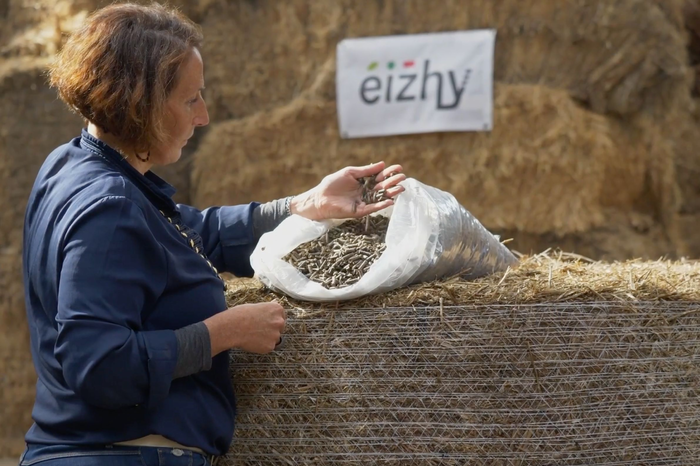 01/06/2022
Founder of Eizhy, this Kedger has created cat litter that is plant-based and compostable!
2000 KEDGE graduate, Typhaine Fox is the founder of Eizhy: the Breton company that turns locally harvested plants into innovative products that smell good without causing damage to Nature.
Eizhy's history
Eizhy was launched in 2020 and is intimately connected to the Breton region. First of all, through the heart of its founders but also for the particular ecology of the region, in particular its moors.
Acting locally by transforming a natural resource of the area for those who live there. What can be more logical and simple? Watch the video below to find out more.
A new product – plant-based cat litter!
In addition to granules made from ferns (to be released in autumn 2022), Eizhy will be fabricating and producing a new product: plant-based and compostable cat litter.
Litzhy Landes – cat litter – is made from Breton heather harvested in partnership with the Breton natural reserves. Did you know that the management of natural spaces has a management plan to maintain the region ? Sometimes you have to let nature do its thing… but sometimes it's necessary to mow (such as our grandparents did) to restore the beautiful colours and therefore the biodiversity. And it's in those cases that a partnership is formed and these plants begin their new life.
Litzhy Colza – litter for cats and small animals – is made from rapeseed straw produced by neighbouring farmers. That means that our raw material comes from an area producers located within 15 km of our factory. That's also local.
Do you want to help support the project?
To accelerate, Typhaine (and the entire Eizhy team) has launched a crowdfunding campaign on Ulule. Already more than 30% of the final goal has been reached!
We are counting on you. Your participation will mainly be used for publicity for the brand as well as establishing working capital.
YOU ARE NOMINATED, YOU LAUNCH A PROJECT, A START-UP?