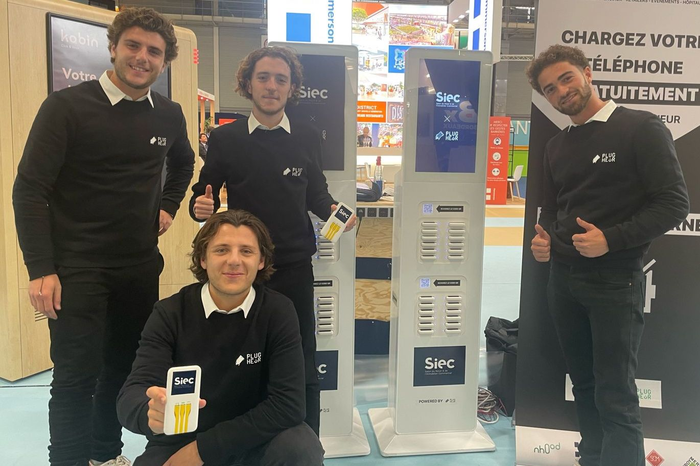 01/12/2021
Founded by two Kedgers, the start-up Plug'heur is now targeting BtoB customers!
KEDGE graduates Louis and Arthur have created an innovative and connected start-up that will never run out of battery power.
Driven by the spirit of young entrepreneurship, and supported by KEDGE's Business Nursery, three Bordeaux residents have developed a practical and useful product for today's connected world.
Plug'Heur is a young start-up that was launched in 2019 by two Kedgers from the Bordeaux campus, Arthur and Louis Lothaire (brothers) who, along with Emile Granveau, work together up to solve the problem of batteries running down on mobile phones. Their main weapon? Self-serve external power bank dispensing stations that allow increased mobility and connectivity of visitors in high-traffic areas, such as shopping centres, retailers, events, etc. Plug'Heur aims to become the leading French self-service external power bank dispensing station provider by 2023 in high-traffic areas.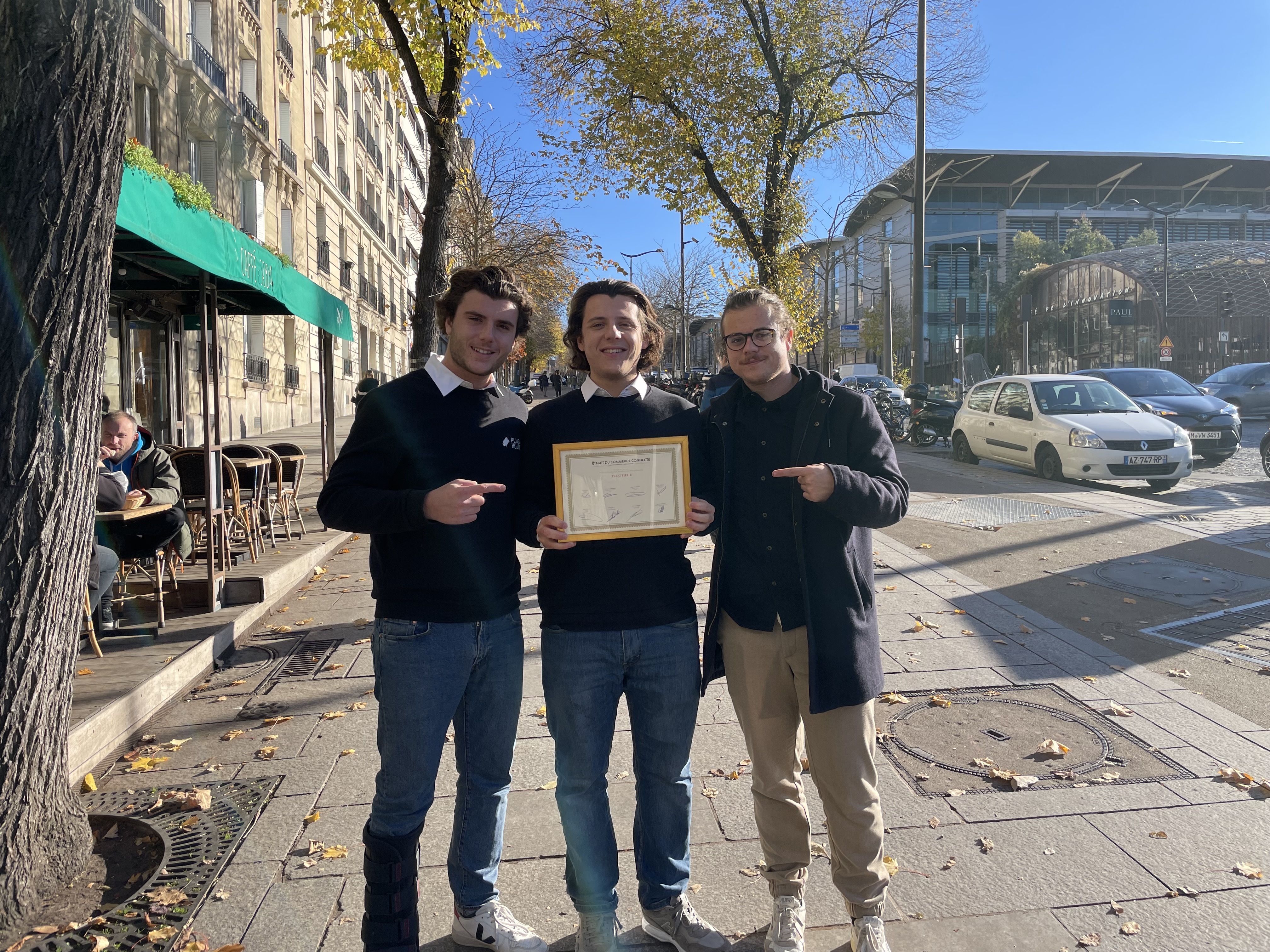 ---
A modern solution sensitive to the well-being of the environment
Having a dead phone battery can be a problem for users when they are in a shop or anywhere else. Phones have become our number one best friend on a daily basis, and everyone buys a power bank these days to help from running out of juice. However, not only is lithium becoming increasingly scarce, but it's also very polluting - especially during the extraction process. Having a power bank dispenser available in most high-traffic areas would significantly reduce the number of portable power banks being purchased thereby reducing their impact on the environment.
---
Self-serve power bank dispensing stations for greater flexibility and mobility
Using a web application that doesn't need to be downloaded, users scan the QR code on the dispensing station to borrow a power bank for free. The power bank is then released and users can keep it with them while their phone charges. This service allows customers to recharge their phones at no cost and, most importantly, move around freely in a business or store.
Our power bank dispensing stations let visitors in high-traffic areas, such as shopping centres, retailers, and, event spaces, remain mobile and connected. - Arthur Lothaire, co-founder and CEO of Plug'Heur
---
A way for businesses to stand out by offering a useful service
Advantages for businesses:
Installing one or more self-serve power bank dispensing stations is an asset for businesses because it lets them provide their customers with free mobile phone charging. This makes for a more welcoming environment, generates an experience that is positive and memorable, and increases the amount of time customers remain in the store. Businesses can also collect the contact details of those who use the service, which helps them get to know their customers better.
Customisable for partner clients
To optimise its customers' marketing efforts, Plug'Heur offers a white-label service. Its charging stations, power banks, and web application can be customised with the company's colours. As the tools, web application and connected dashboard are developed in-house, Plug'Heur can modify them per its customer's requirements. The main distinguishing feature today is the white label. Through full customisation of Plug'Heur's products (station + power banks) and its tool (web application), it can supply its partner customers with a solution that is branded. Additionally, all of the tools (web application and connected dashboard) are developed in-house which allows them to be optimised to their customers' needs and preferences.
YOU ARE NOMINATED, YOU LAUNCH A PROJECT, A START-UP?