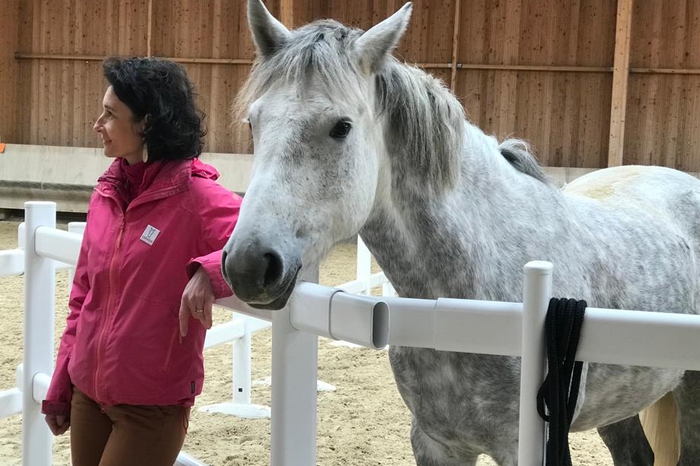 14/12/2021
Discover the start-up Cabalys, an agency that specialises in equicoaching. Incubated at KEDGE and founded by a graduate.
Cabalys, the innovative human resources and management startup created by a former student, has been selected by Le Lab RH, chosen by the STAART accelerator, and will be supported by the Business Nursery.
---
Reconciling employee fulfilment and organisational performance
Created by a KEDGE graduate and designed to unveil the very essence of organisations and those who make them up, the Cabalys method is centred around:
Equicoaching* - a personal and professional development coaching technique that is as original as it is effective,
Consulting projects focused on human capital issues,
A partnership with the field of management research
But what is equicoaching?
Equicoaching, also known as "Equine Facilitated Coaching, is an innovative and surprising, yet meaningful coaching and development technique. "By observing what is going on with the horse, we discover what is going on with the person", explained Suzanne Castel. "In this way, we work on awareness and progression in terms of behavioural and interpersonal skills by drawing on:
The intrinsic characteristics and qualities of horses, including the so-called "mirror effect", their great emotional sensitivity and their vital need to be able to trust their leader
An experimental method that has been in existence for 20 years
Detailed knowledge of corporate life
---
What issues can the Cabalys method address?
Cabalys combines consulting and equicoaching in its innovative coaching services. Each of these elements has a specific purpose:
Consulting:
To accompany the transformations within the organisation
To make communication smoother and increase its impact
To attract and build loyalty among employees
Equicoaching :
To improve managerial and leadership skills
To develop emotional and relational intelligence
To improve individual and group performance.
To improve the flow of communication and team spirit
To strengthen the dynamics and engagement of a group
Seminars or training courses for both individuals and groups can be held anywhere in France.
---
Special offer for Kedgers – available through 30 June 2022 :
As a school Alumna, Suzanne would like our community of former students to benefit from a special offer: "Book for 5, Bring 6" - a day of training or seminar offered for every session for five people purchased. To take advantage of this offer, contact Suzanne at: suzanne.castel@cabalys.fr

---
An innovative start-up incubated at KEDGE:
Cabalys, the startup founded and managed by Suzanne CASTEL is being incubated within KEDGE's incubation centre, the Business Nursery. Created in 2012 and lasting six months (renewable), this programme offers a range of services to help entrepreneurs create their start-ups. The Business Nursery also gives them a chance to expose their product or service to the reality of the market by putting them in contact with KEDGE's partner companies and facilitates access to seed phase financing (France Initiative, BPI France, Crowdfunding, etc.) via our institutional and corporate partners.
The start-ups also benefit from the guidance of experts in various fields, such as law, marketing, finance, etc. Finally, the Business Nursery offers numerous workshops and conferences to its participants every week, led by experts or successful entrepreneurs. 
YOU ARE NOMINATED, YOU LAUNCH A PROJECT, A START-UP?