27/04/2022
Alumni Story | Mini WANG: The Timeless Power of Branding
SJTU-KEDGE global MBA 2018 intake president of KEDGE moment ten club
A report that Mini WANG read during childhood made her remember Euromed Management (the predecessor of KEDGE Business School). Many years later, that was one of the reasons why she chose the SJTU-KEDGE Global MBA.
The voice of the paper media echoes and resonates, and the strength of the brand shall not be ephemerally overwhelming, but also lasting for ages through every fine-grained effort. The same holds true for the branding and marketing of high-end hotels. For many years, Mini has cultivated in the branding and marketing domain, successively taking up positions in many of the top 500 international high-end brand hotels and is currently the Director of Marketing & Communication at Greenland Hotel and Tourism Group.
Dare to try: become a professional in marketing
Mini didn't start her career in marketing. Before cultivating in branding and marketing domain, she served in many high-end international hotel groups such as Marriott, Shangri-La, Inter Continental, and Wyndham.
Her work covers grass-roots services, customer relations, marketing, catering management, hotels construction, quality monitoring, etc. For Mini, a high-end international hotel with a good working atmosphere and systematic training is an ideal career development platform, yet to find the right career direction that speaks to her true passion before more attempts.
Mini learned painting and calligraphy from an early age and did a lot of publicity work in school. She has always been interested in work that requires esthetic sensitivity. In 2014, AccorHotels group gave her the opportunity to serve as marketing & communications manager while also serving as assistant to the general manager, and Mini was pleased to accept it. In her previous work, Mini has accumulated relevant experiences (such as brand renewal, marketing activities, PR crisis management, etc.) and, as an assistant to the general manager, she also could communicate with multiple departments which was beneficial for her new role as cross function communication is the key to success in the marketing & communications field.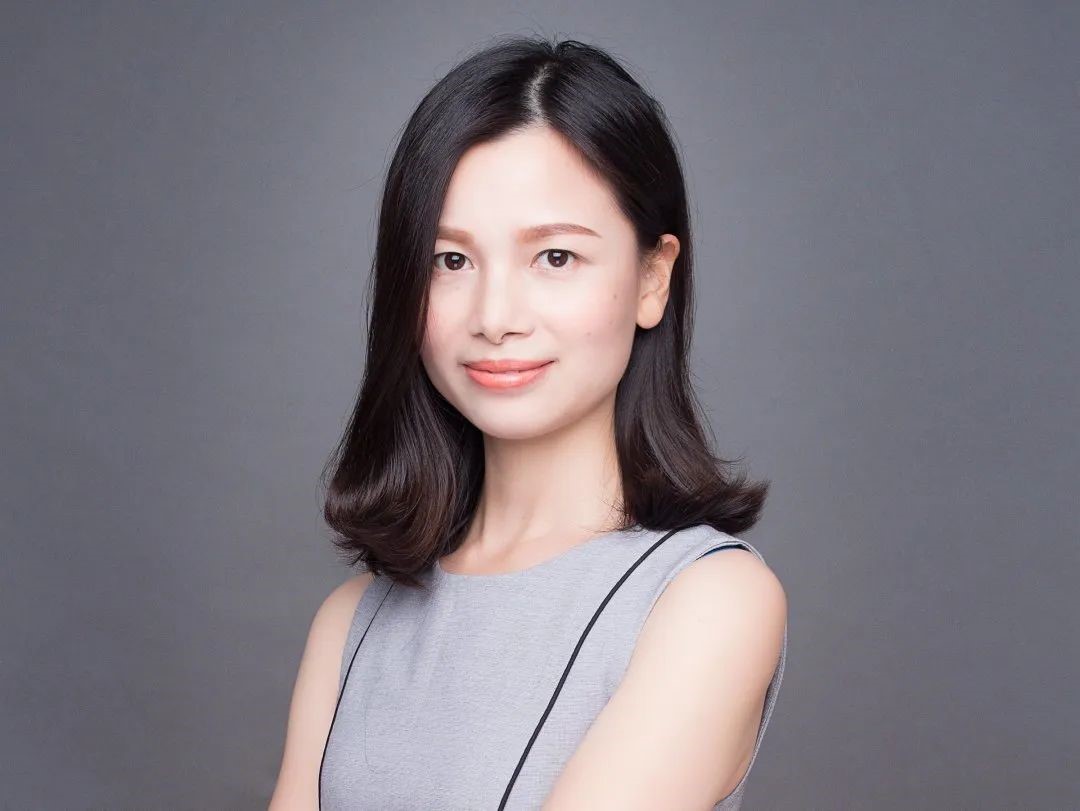 Branding and marketing activities undoubtedly gave Mini a space to play her part. Over 2 years, Mini completed the re-branding of resort hotels under the Pullman hotels brand, helping the hotels to generate millions of impressive revenues through different events, and the revenue rate of room reservation increased by 300% with the help of promotional programs she developed.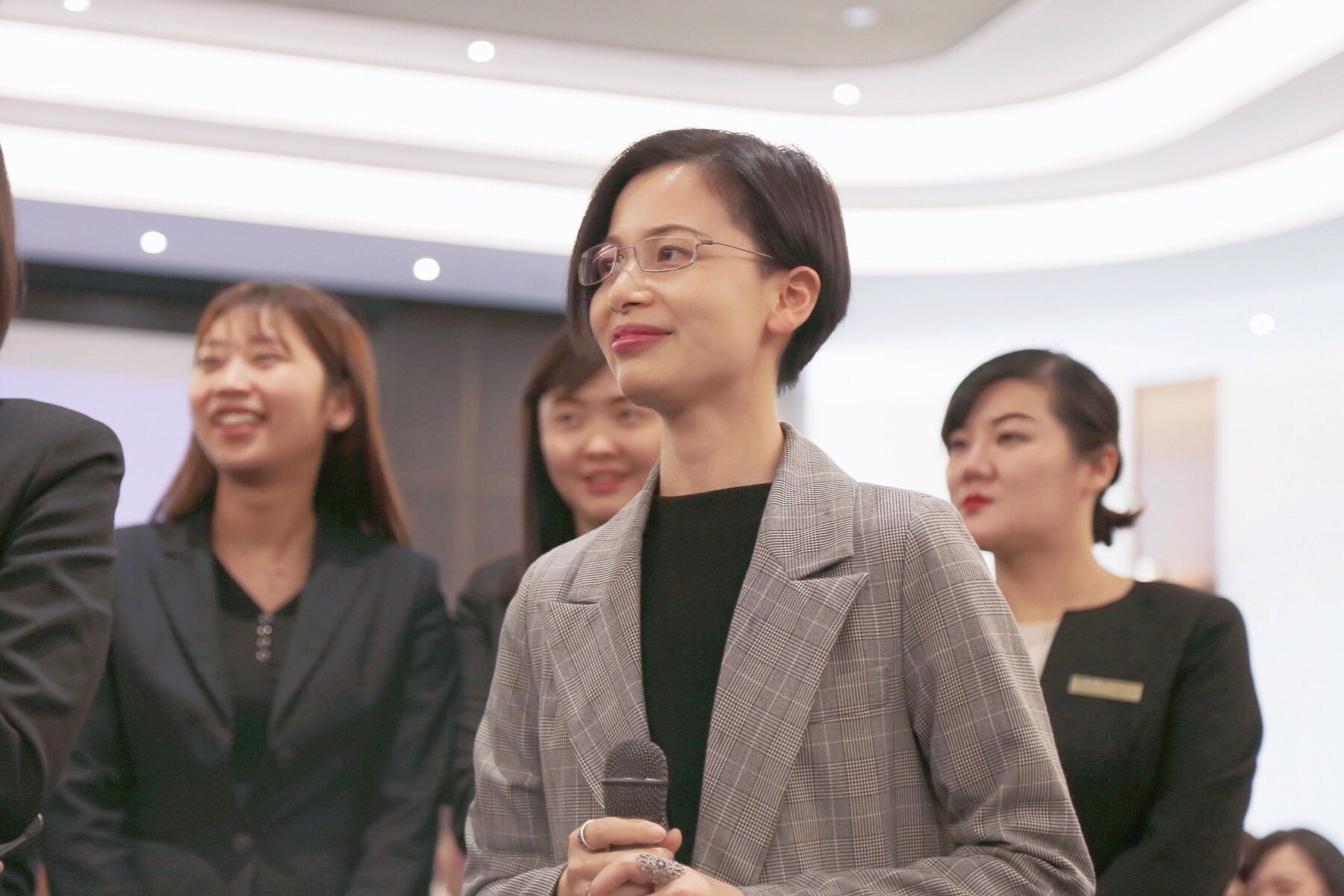 In 2016, Mini received an offer from Greenland Hotel and Tourism Group as Director of Marketing & Communications. At that time the Greenland Hotel Management Group has just started from the very beginning. From the International hotel group to national hotel group, it was a great challenge for Mini. However, in Mini's view, Greenland is a larger stage with more autonomy by its self-owned, self-management business pattern. Mini joined Greenland by moving from the relaxing tropical island Sanya to Shanghai, where efficiency comes first.
Back to campus: physical & mental cushion for further career development
The first two years of entering Greenland, Mini was so busy that she barely had any personal time.
Her 8-person team was responsible for brand positioning, strategy, standard, marketing promotions, media relations, PR crisis management for Greenland Owned Brand Hotels such as Primus Hotel, Primus Residences, QUBE Hotels and Q-Box Hotels, etc. During her fully occupied days, she was even required to communicate with the marketing teams of more than 40 Owned Brand Hotels and gave guidance and support.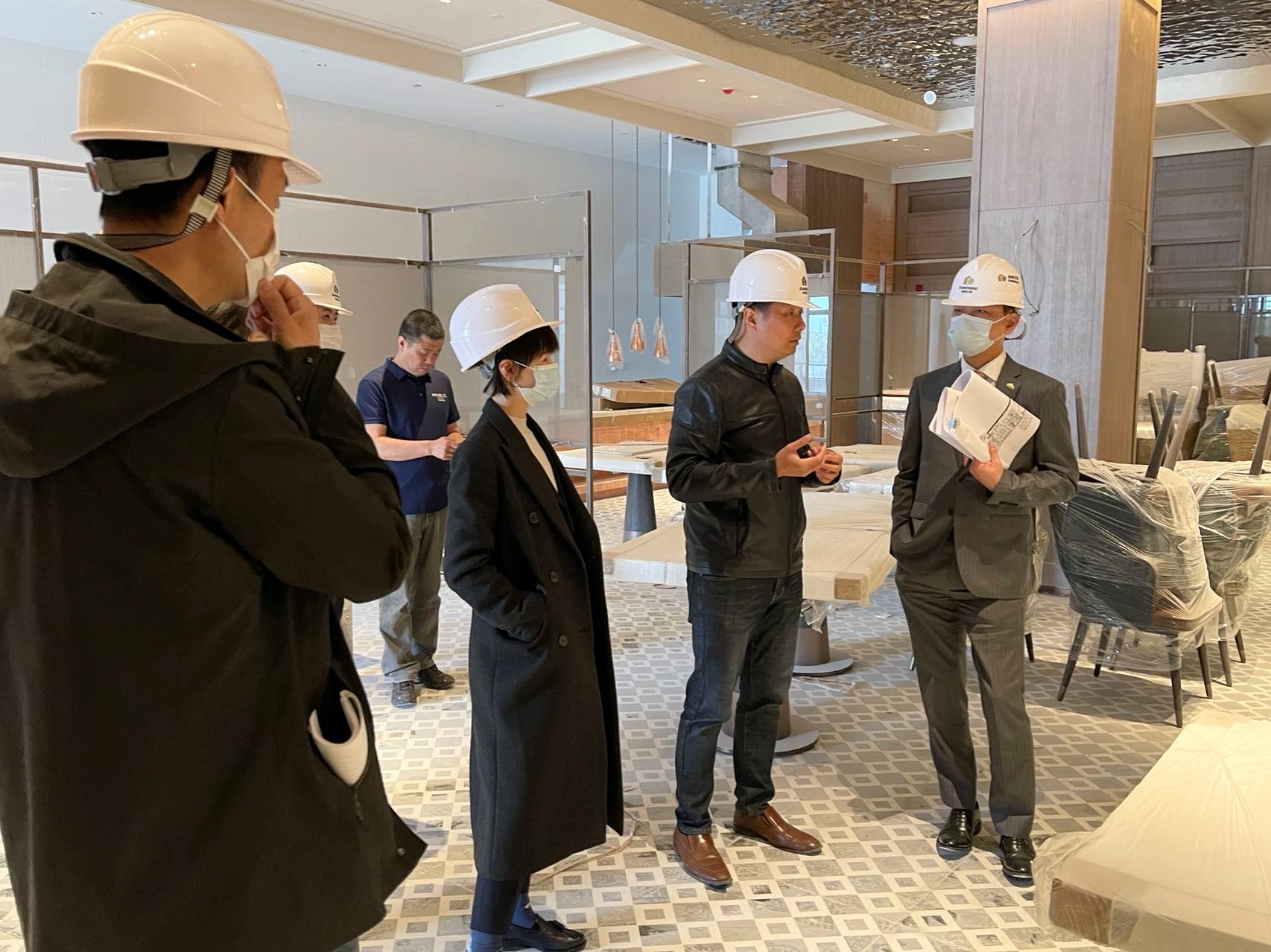 Work is stressful, but with considerable results. Mini led the team to launch its first project within just four months, which was well received by management and market.
Subsequently, they also successively reached the record to open Greenland's three flagship hotels within 12 months, and to complete the opening and support work for more than 30 hotels within 3 years.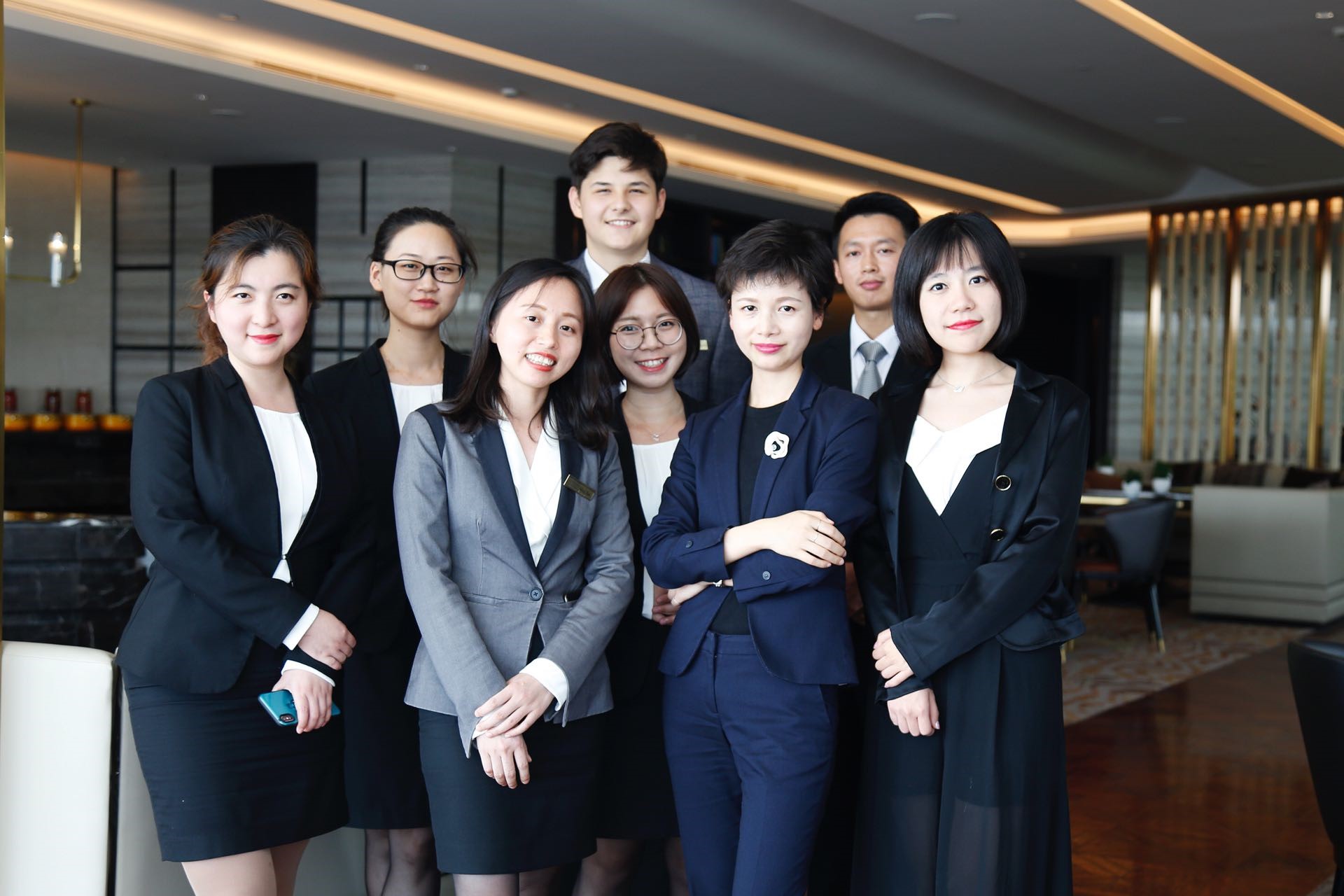 At the end of 2018, the pace of work slowed down relatively, and Mini realized it was time to give herself a cushion. She wants to go to study to have a change, which could be a great supplement to her career, a chance to broader her mind and a breakthrough of hotel industry. Among many MBA programmes, Mini chose several programmes with high degree of internationalization to compare.
Mini read a report about a graduate of Euromed Management (the predecessor of the KEDGE Business School in France) when she was about 10 years old. After many years, she is still encouraged by the report. After communicating with the recruitment team, Mini decided to apply for SJTU-KEDGE Global MBA. Mini believes that the quality of the programme and the participants are both important. This programme, which is a partnership between Shanghai Jiao Tong University and KEDGE Business School, meets her needs with international faculty, flexible teaching schedule, and an English-language teaching environment.
The value of MBA: learn to be sophisticated and harvest friendship
With 2 years of MBA learning, Mini feels that she becomes more and more modest, flexible, and inclusive. Originally, in her own field, everything goes smoothly, and after a long time, it unconsciously produced cognitive deviations, which always make her believe that she is right. And during the MBA study, participants must communicate with professors, and with elites from many industries, the collision of different opinions happen all the time.
The collision of different thoughts is particularly noticeable when we working as groups. Members of the group change frequently, and you have to change your role in the group, to change the way you engage, and adapt to each different combination to achieve the most effective collaboration. In this time, you can see the managerial personality of different managers in different industries and functions, and how they react when they face other managers.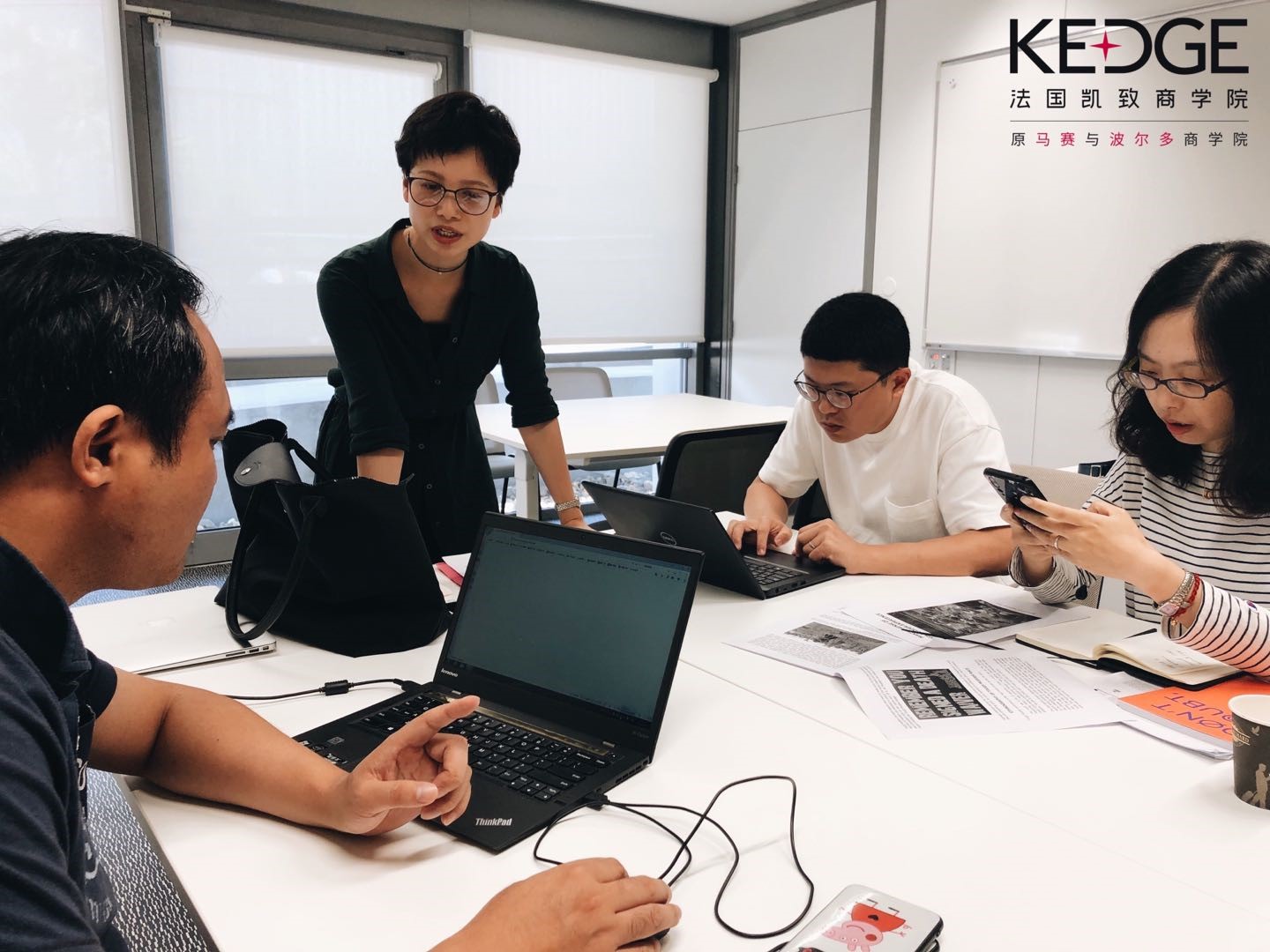 During this kind of exercise, Mini learned to accept more possibilities, to look at the same thing from multiple perspectives, and on how to react when facing different partners.
Inclusion doesn't equal assentation, and the MBA programme adds another value to Mini, which is the courage of expressing herself. This ability comes mainly from the professors' own affection of communication and their encouragement for two-way communication.
For instance, Professor Michel GUTSATZ in marketing, Professor Yahia ZOUBIR in geopolitics, and Professor Michael MILES in organizational behavior, they are all with infectious teaching methods. They encourage the participants to express themselves, and they will tell you in a sharp manner where the flaws are. When a different opinion is expressed, the professors are willing to discuss it, and both the professors and participants enjoy the teaching process.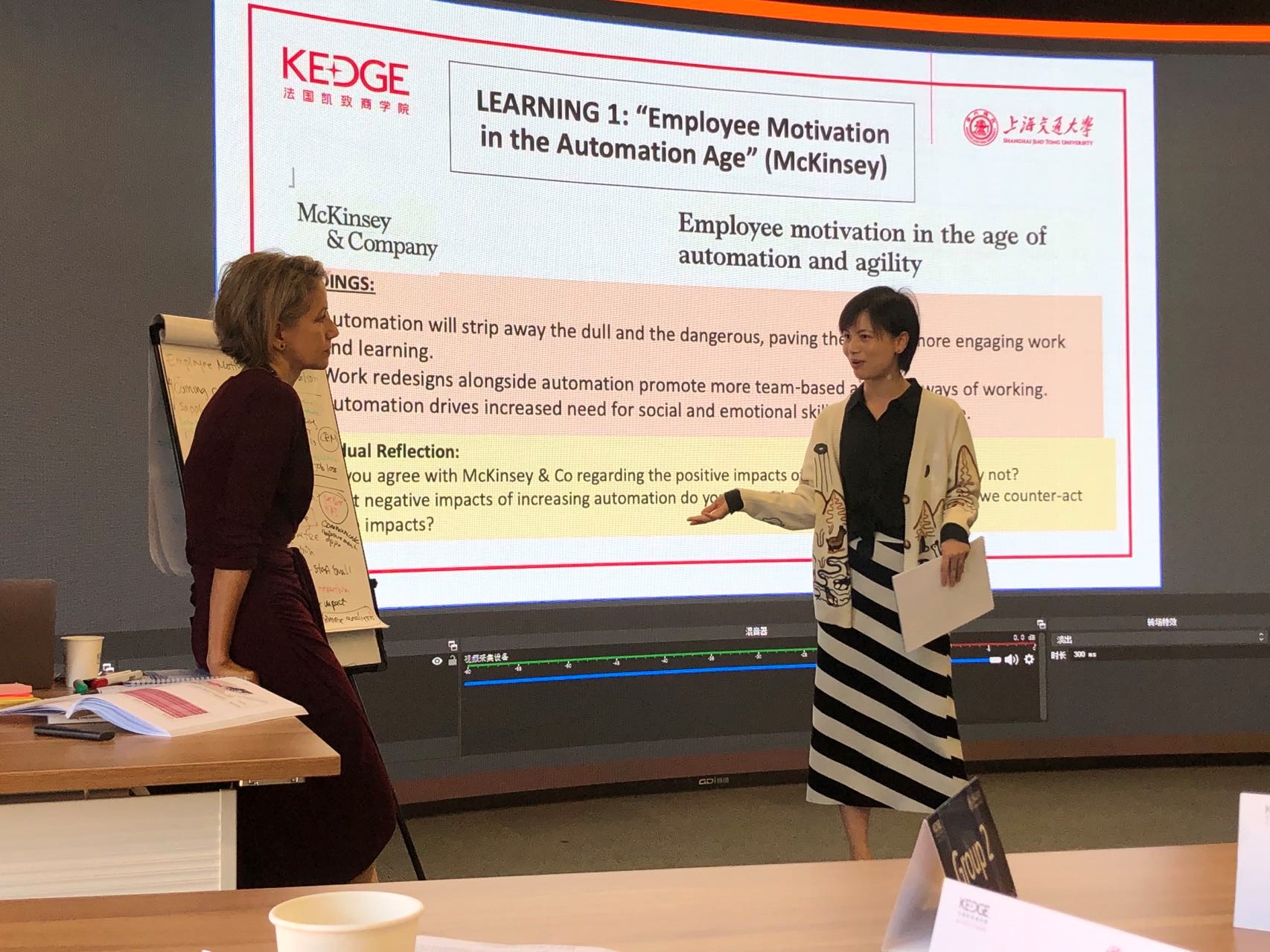 In addition to learning, Mini also harvested friendships during study. There are many small things, which moves her at the thought of it. For instance, the Class Committee members remember everyone's birthday and always arranges a birthday cake in advance; while traveling abroad with an unexpected difficulty, classmates always give everything to help each other; during the current Shanghai epidemic, some classmates have been trapped in transshipment vehicles for a long time, and everyone tries various ways to get help... all the classmates frequently gather to share work and life experience, and if anyone encounters difficulty, everyone will endeavor to help.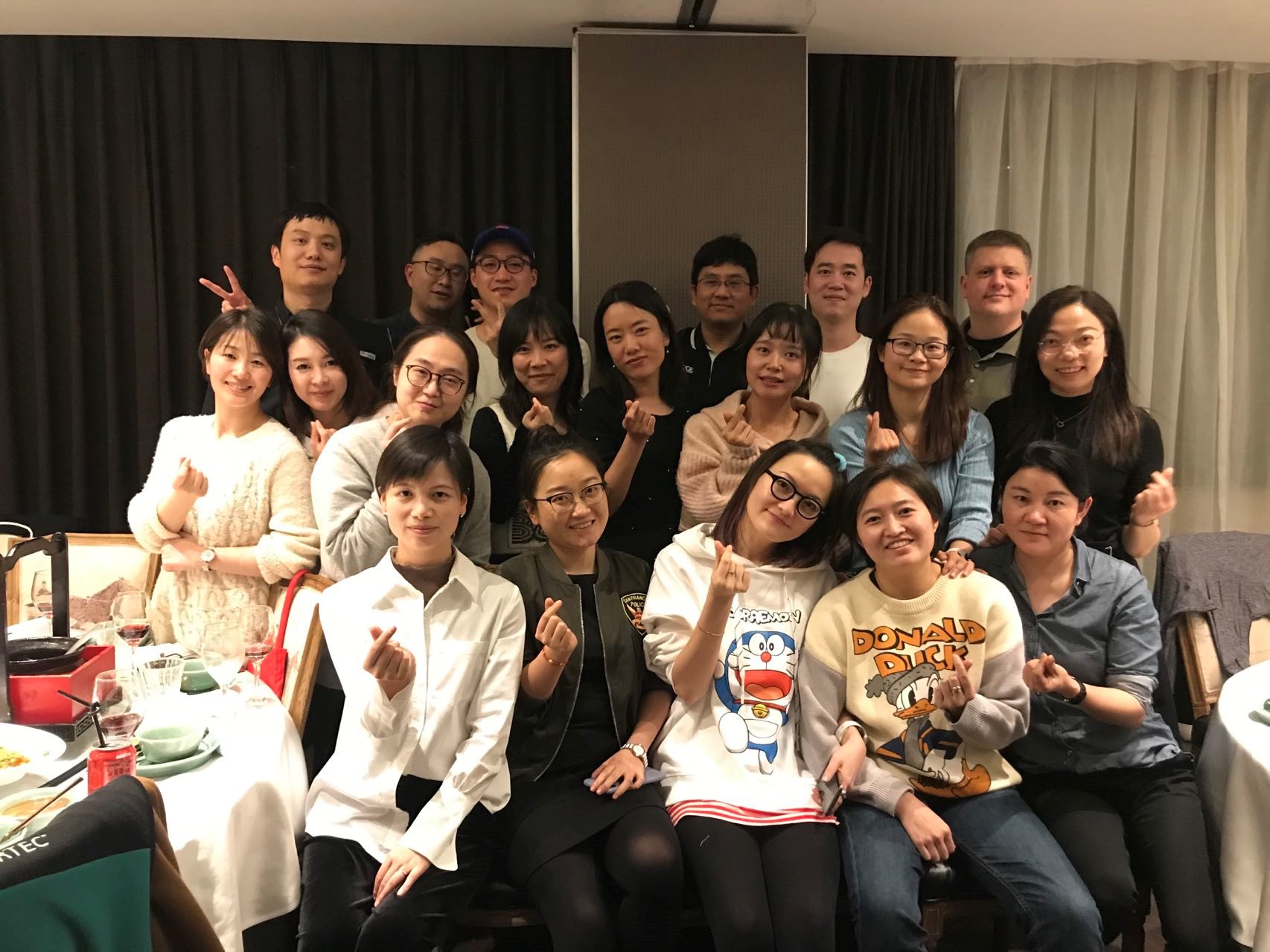 Brand communication: refuse to blindly keep up with the vibes and always grab the essence.
In recent years, the market segmentation of the hotel industry has become more diversified, and marketing tools and channels are increasing. Especially in the face of the epidemic, many hotels have tried new ways to survive, blindly applying new marketing methods from internet industry, even to the extent of vicious competition. This is an irreversible hurting for brands.
Mini believes that innovation must always be built on solid foundations, and that keeping up with the vibes can bring gains in a short time, but ultimately, it's just not sustainable, and sometimes it can be overstated.
For instance, high-end hotels sell rooms product through live webcast, and seemingly they can attract large numbers of orders through low prices, but the actual traffic is contributed to the platform, and the cash flow is not in their hands (orders are only valid after write-offs, which spans a lot of time), and the refund rate and the customer complaint shall be taken into consideration. Such kind of blind following of vibes can ultimately leave nothing but chaos.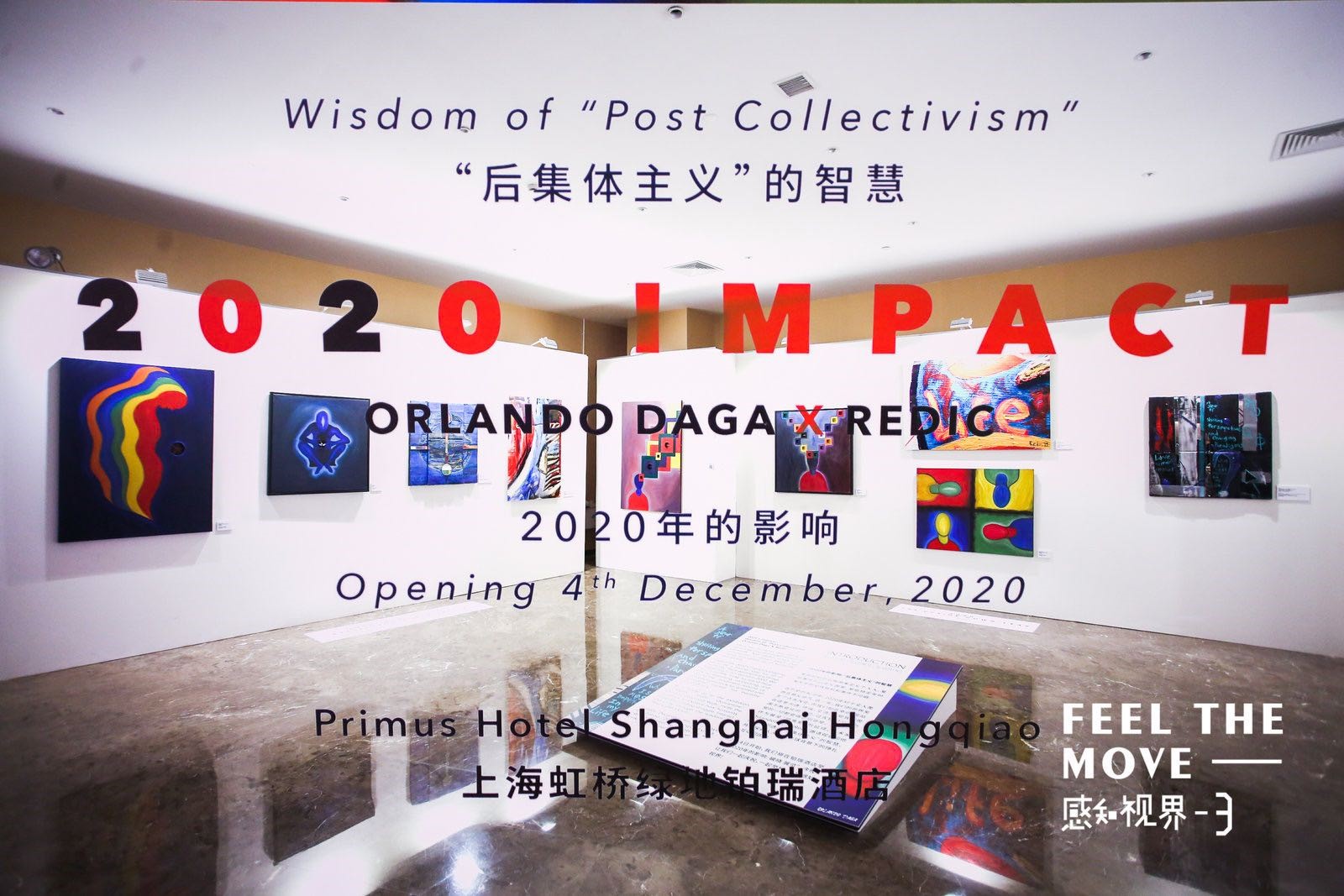 Mini's approach is to stick to project quality at business end, partnering with brands that can bring a win-win (such as Mercedes Benz, Porsche, Disney Resort, etc.), and with cast crews and art resources innovating in the field of cultural communication.
At customer end, Mini also tried to launch a variety of room + dining packages, which was a success during the Spring Festival holidays of 2021 and 2022. In addition, at the very beginning of the epidemic, Mini tried live webcast as well.
After many attempts and innovations, she concluded that the live webcast of the hotel industry should be mainly done from the perspective of branding, rather than "sales-oriented promotion" (but when sales considered, pricing should be maintained at where it was to avoid the subsequent negative impact of impulse consumption, and the irreversible damage of low unit prices to brand image and price positioning).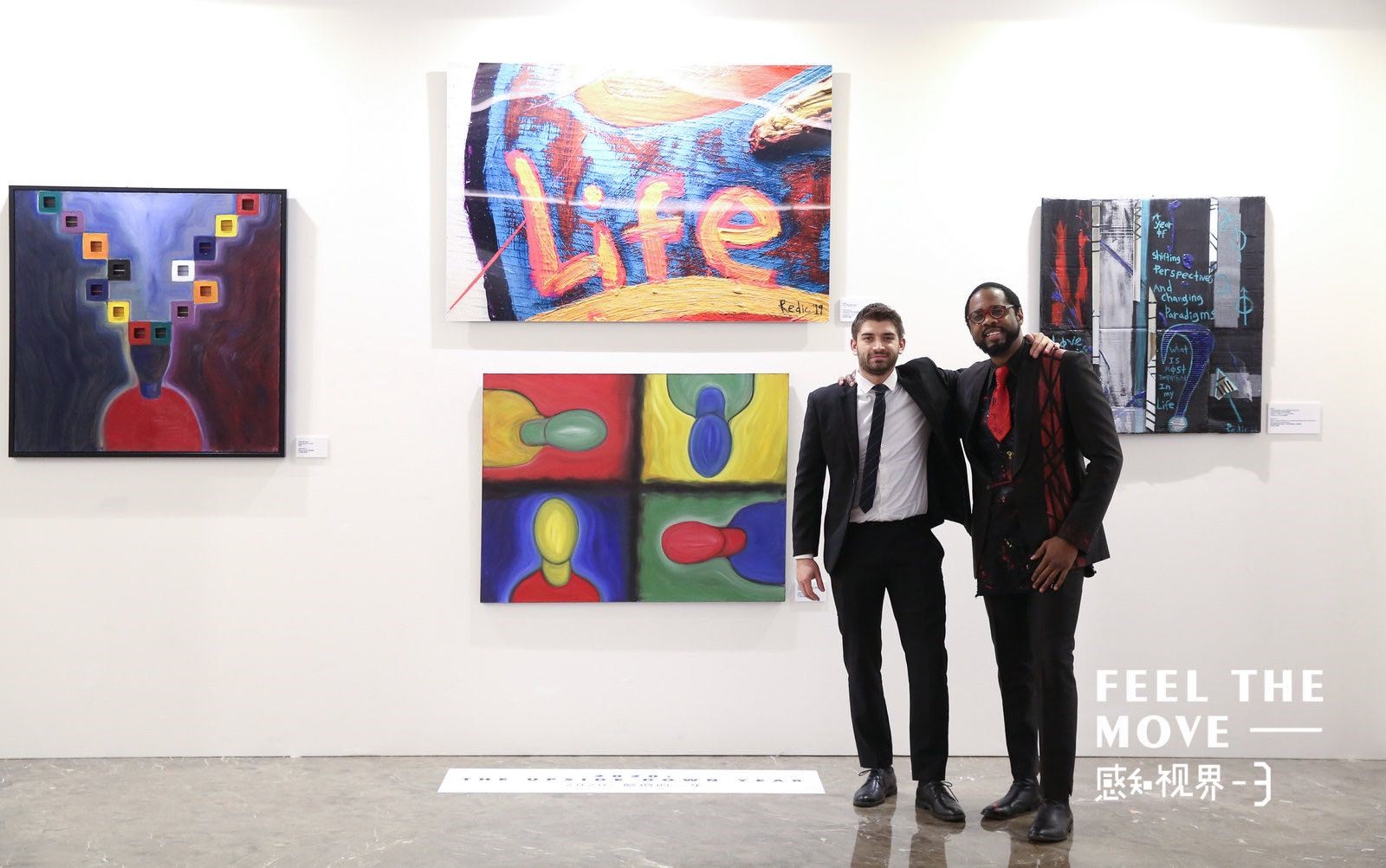 Also, Mini says that the survival problems caused by the ongoing epidemic will pose even greater challenges to brand marketing. When the epidemic recovers in 2020, everyone has a very high desire to spend, and average transaction value of high-end hotel continues to rise, and soon returned to the pre-epidemic level. Now, however, people are finding that this is more of a protracted war and that consumption desire will continue to decline. How to balance the brand image and stabilized cash flow is a pain point that Mini and many of the hotel marketing people need to address.
Plan for Moment Ten Club & MBA study advice
At the end of 2021, Mini, as the Club's president, established KEDGE Moment Ten Club with multiple MBA classmates. The first event was held on the theme of Fireside Chat about Art Life.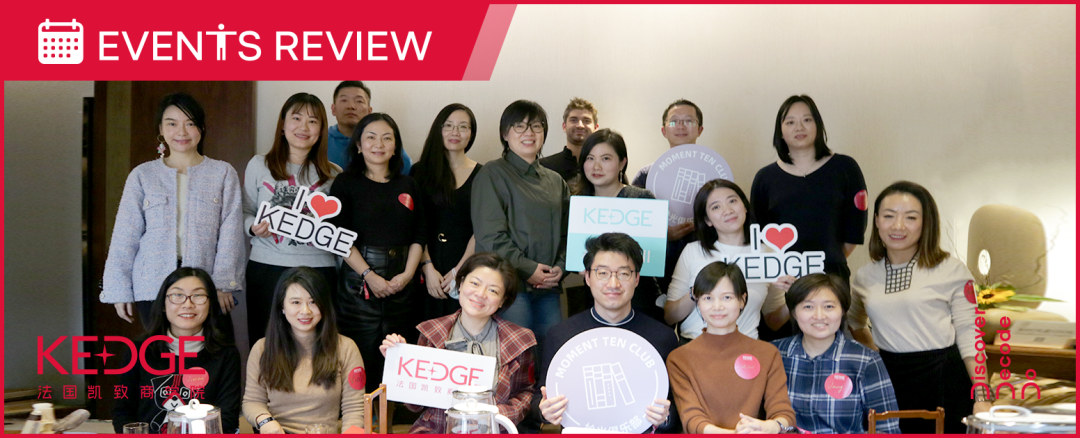 The idea of founding the club comes from the MBA programme. When Mini first came to work in Shanghai, she was too busy to continue the habit of reading and writing that she had developed as a child. Together with MBA classmates, she found that people are also talking about business and success, as if their private lives are being strictly regulated, and have little time to relax for a self-examination and to think about the present.
Therefore, Mini wants to create a space to slow down and enjoy life and in-depth communication. The advent of the epidemic also reinforced her thinking. After working with several MBA classmates, the Moment Ten Club was founded.
In the second half of 2022, Moment Ten Club will continue to invite writers and artists to host Fireside Chat on different themes. In addition, the club will also make reading suggestions and promote simple forms of participation, such as poetry reading within the club to encourage people to read and enjoy poetry reading together.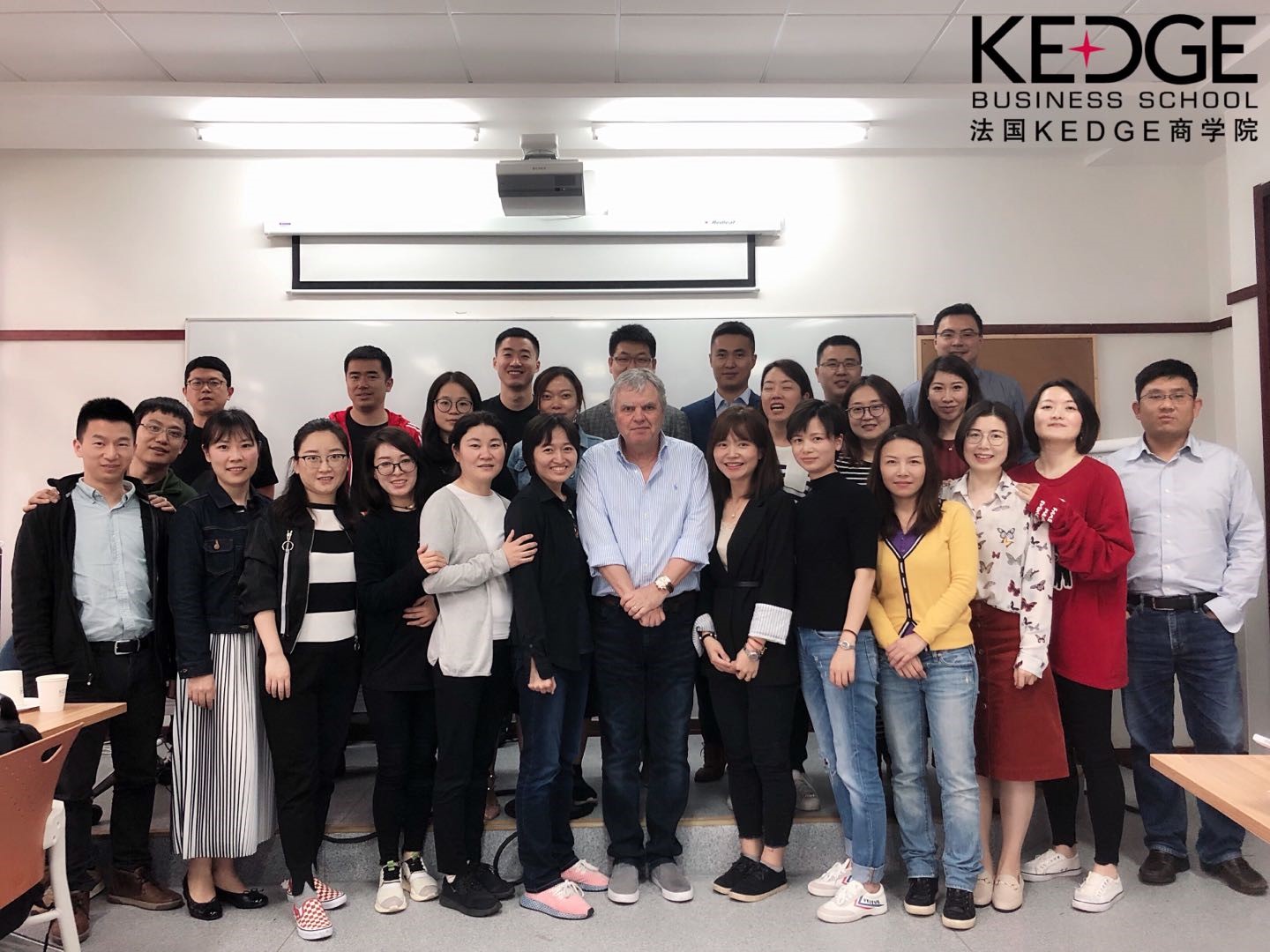 For those considering about applying for MBA programme, Mini suggests that they should go to study if they have the ability to do so. Now is the best time for people to read and learn to achieve personal development and become less anxious. It is necessary to have effective tools to do good work.
Under the circumstances of the epidemic, there are very few things that people have complete control over themselves. Investing in themselves may be the safest investment. By placing oneself in the ready position at every stage, you will not be so anxious, and only by being strong can you adequately respond to all kinds of sudden situations.
DID YOU GET A PROMOTION, OR ARE LAUNCHING A PROJECT OR A START-UP?