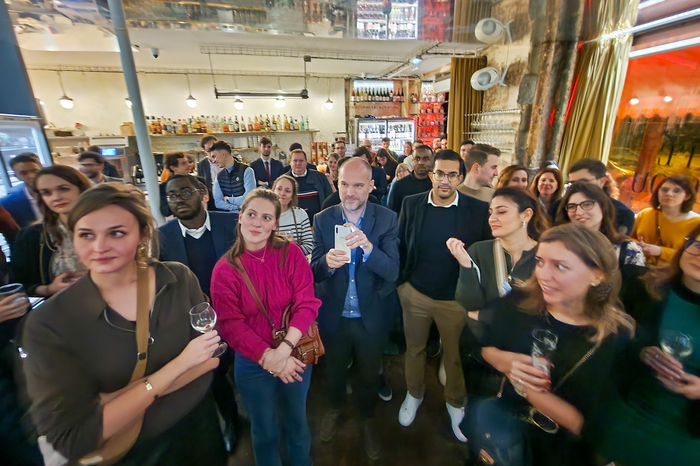 01/02/2023
A look back at our last KEDGE Alumni afterwork in the heart of Paris
On January 24th, our Parisian afterwork took place at the Café Foufou and was organised by our volunteer facilitators and the KEDGE Alumni team.
Organized by our three graduates and animators of the Paris branch (Julie Katz, Stéphane Alcaraz and Nour El Houda Maaref) as well as our in charge of the alumni mission of the branch (Morgane Samuel), this KEDGE Alumni afterwork brought together nearly 125 KEDGE graduates.e de mission alumni pôle antennes (Morgane Samuel), this KEDGE Alumni afterwork brought together nearly 125 KEDGE graduates.
A successful evening 🥂
In the heart of Paris (a few steps from République), the café Foufou was privatized for our graduates. They were able to appreciate the custom-made cocktails created by a mixologist and the gourmet platters. Our graduates were also able to exchange with the representatives of American Express and with Paul Weill (Head of the KEDGE incubator), who were present during this evening.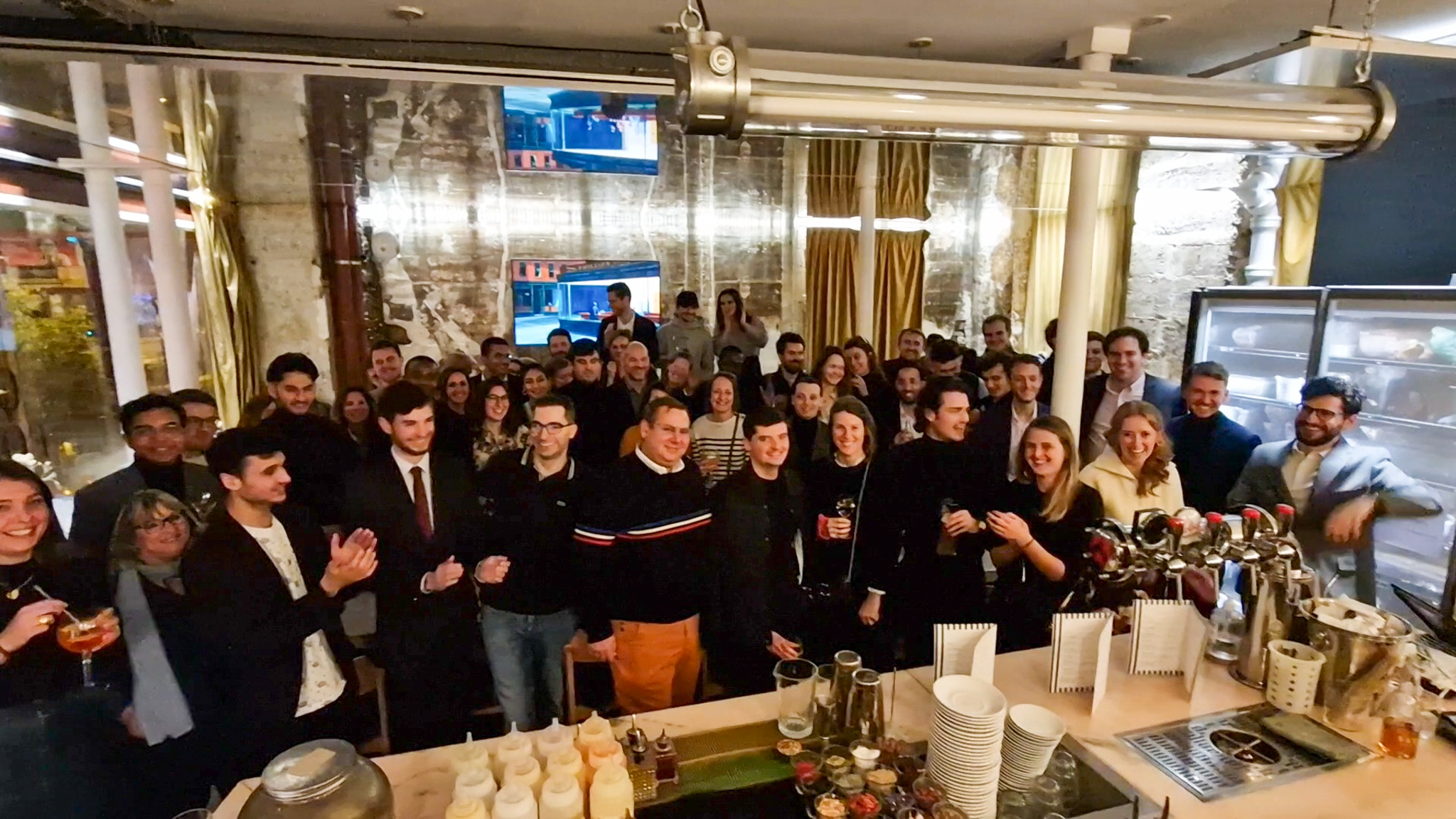 All the pictures of the evening are available at the end of the article.
" It was a pleasure to organize this back-to-school afterwork that brought together more than a hundred Alumnis of all generations. 
Through individual exchanges with each of you, we enjoyed discovering your backgrounds, your aspirations and your projects. We are proud of this community that we form. 
Seeing so much enthusiasm motivates us to redouble our efforts to keep these values of solidarity and sharing alive.
We look forward to seeing you soon. See you in March for a conference this time! "
- Julie Katz, Nour Maaref, Stéphane Alcaraz
The Paris branch 📍
With more than 15,000 KEDGE graduates in Paris and the surrounding area, our branch aims to offer you a constantly growing network dynamic with festive and gourmet afterworks, dynamic presentations, expert conferences, and anything else your ideas may suggest!
To not miss anything follow us on social networks and join our private groups:
YOU ARE NOMINATED, YOU LAUNCH A PROJECT, A START-UP?