30/06/2020
This Kedger has published a white paper that brings together advice and visions of post-crisis recovery!
Matthieu Capuono, a 2008 KEDGE graduate and head of the Crowe FICOREC law firm, has prepared a white paper "Phénix". The idea is to give companies the keys to bounce back..
1️⃣ To begin, tell us about your educational background. What did you study, both before and at KEDGE?
After going to middle and high school in Lacordaire, I took prep classes in Cadenelle before enrolling in KEDGE. I believed in its newly established potential (was called Euromed Management before becoming KEDGE). [...] and chose the Grandes Ecoles Programme and specialised in financial and strategic subjects.
FIND OUT MORE ABOUT THE MASTER IN MANAGEMENT GRANDE ECOLE
2️⃣ Were you a member of any student associations while you were at KEDGE?
The answer is YES! I was the President of the Student Office, with the "13ème ciel" list. It was an incredible and strong experience.
As a 21-year-old aspiring professional and President, I was given the chance to meet and have direct connections with some of the very big French bosses who made up the Board of Directors. There are so many memories and anecdotes to tell. If I had to summarise, I would say that experience of being the President, managing an association, running the school for a whole year, representing the school outside (Equis certification, third-party personalities etc...), speaking, etc... That's what made the experience a great personal and human opportunity.
I was also an Alumni in the USA representative, with the main goal of reviving the NY office and expanding to the East Coast. This experience was nice, friendly, and gave us the chance to meet others of all generations.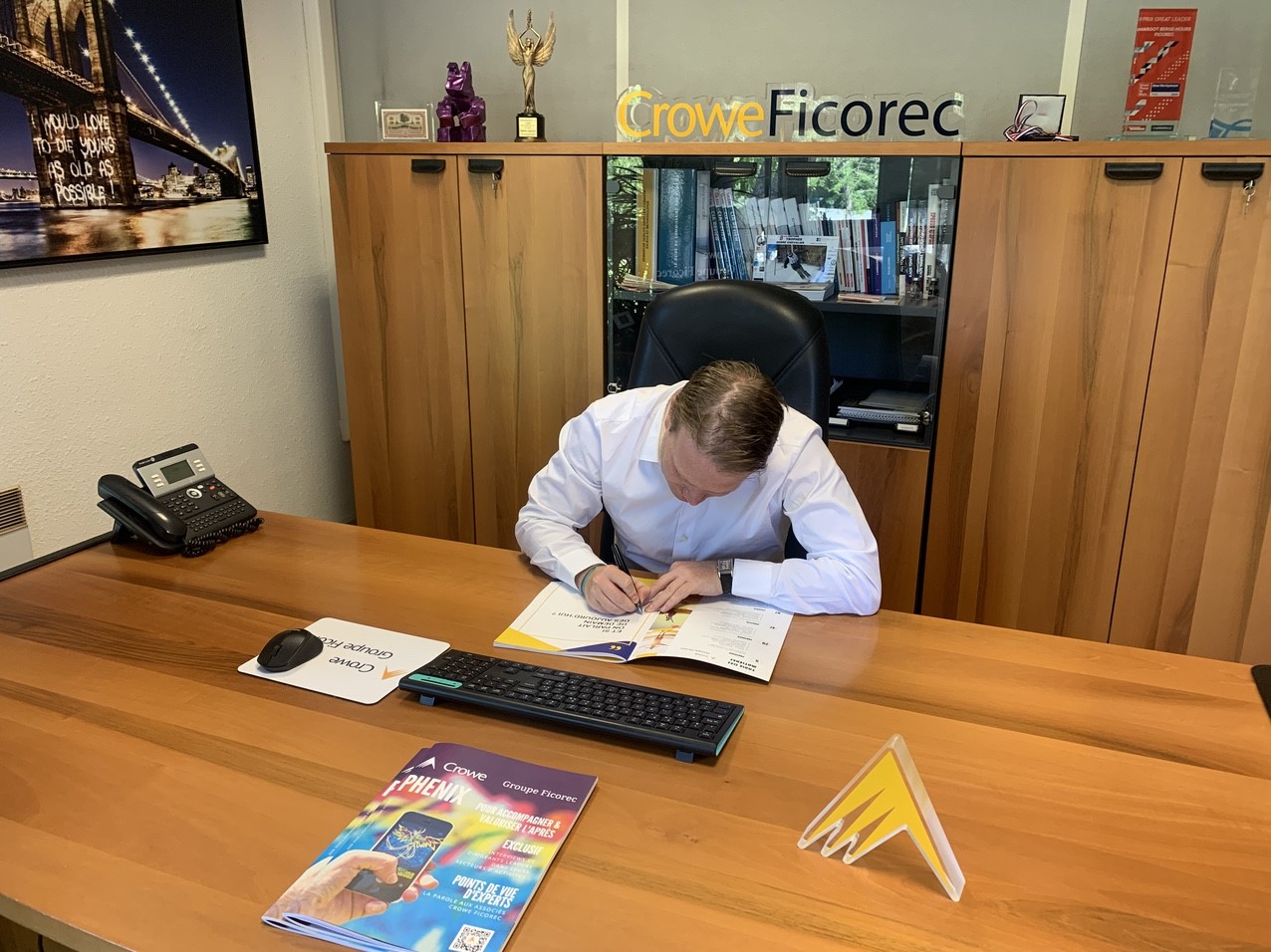 3️⃣ What are you doing/what is your situation today? What gave you the idea and why do you want to do what you're doing today?
I'd like to present the PHENIX white paper - the first white paper produced by the Crowe Ficorec firm, bringing together 28 testimonies and 4 expert topics on the vision of "The After". The idea came to me through discussions with my clients, partners, and employees. Since the beginning of the pandemic, Crowe Ficorec has not stopped providing support and guidance to its clients, who are faced with often very difficult situations. Our profession has never taken on more meaning than during this period. It seemed essential that I be an actor in implementing a way out of the crisis. To promote brainstorming, we came up with the idea of publishing a white paper, entitled PHENIX, which is highly symbolic (phoenix in English), made up of testimonials and the words of experts, which brings together advice and visions of post-crisis renewal.
4️⃣ What are your development plans for the future?
In keeping with the Phenix, our goal is to continue to Protect - Share - Invest - Grow. These are the values of Crowe Ficorec, and these are the pillars of the white paper.
5️⃣ if you were to give advice to any KEDGE graduate who wants to do something similar, what would it be?
Be ambitious and benevolent.
More than just being the "school", KEDGE has been a school of life. The quality of its courses, teachers, and educational environment is huge. What impressed me the most the position I had in the association because it got me out of my comfort zone and be confronted with responsibilities. Most of all, what has carried me forward has been the values of KEDGE, and which can be now be found within Crowe Ficorec; Project SIMONU, Care & Share. Two values of KEDGE, which guide my projects and the firm's projects. The proof, two of the pillars of Phenix are Protect (Care) and Share.
DID YOU GET A PROMOTION, OR ARE LAUNCHING A PROJECT OR A START-UP?